Meet Cindy Ng, a senior executive in Raffles Medical Group's Commercial (New Business) department and an RMG scholar.
The life sciences graduate applied for the Raffles Medical Group scholarship while pursuing her diploma. She received full sponsorship to pursue her degree at the National University of Singapore.
When asked what inspired her to work in the healthcare industry, Cindy shared that she believed working in healthcare can contribute to the greater good of society.
Read on to find out more about Cindy's journey as an RMG scholar.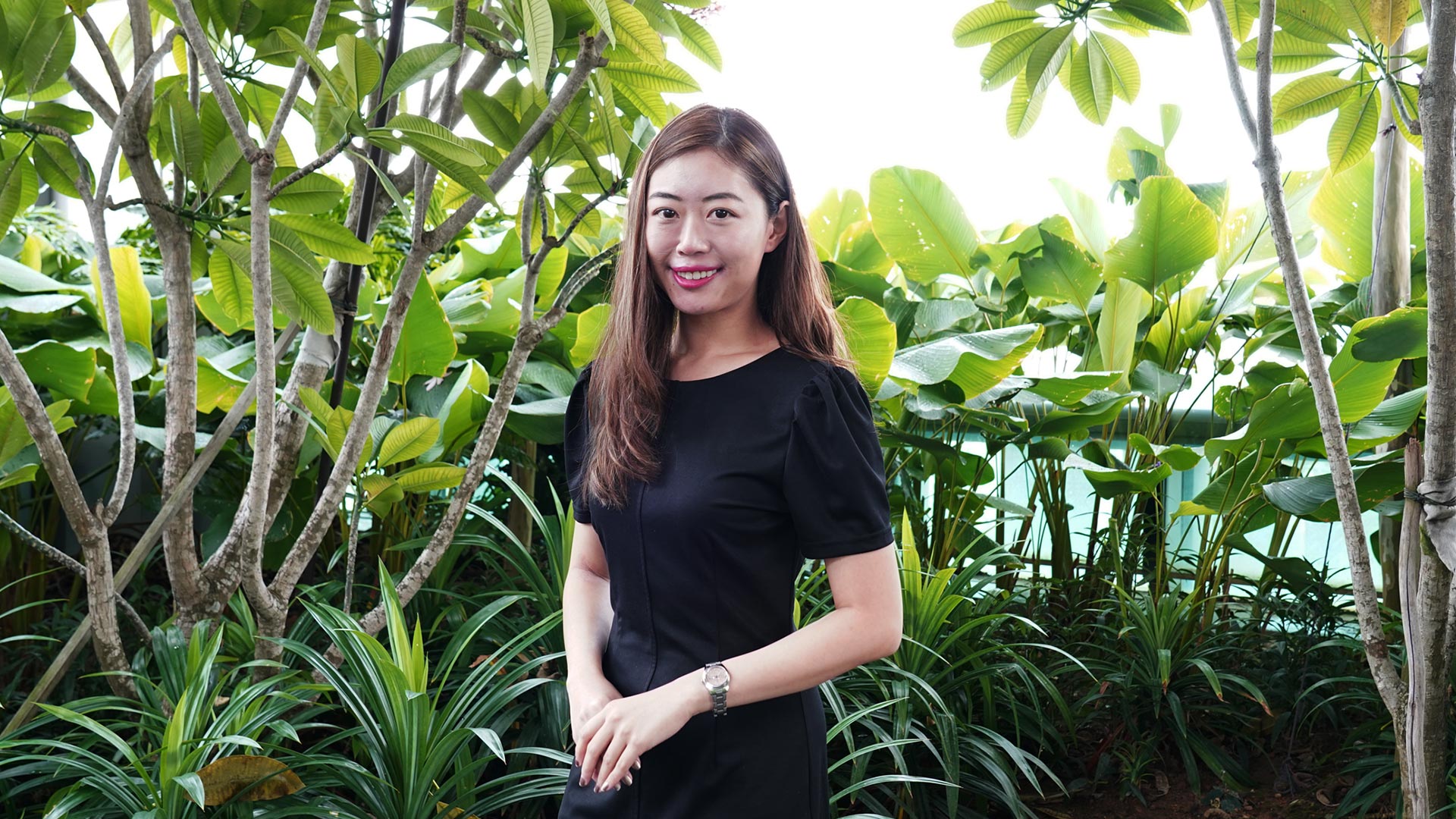 What encouraged you to sign up for the RMG Scholarship?
I knew I wanted to work in the healthcare industry so signing up for the scholarship felt like the right thing to do. My parents were also supportive when I told them that I would like to sign up for a scholarship as they firmly believed that it would be good for my personal growth and career path.
I was also interested in the attachment and internship opportunities that came along with the scholarship as it meant I would be able to put what I had learnt into action, gain working experience in my area of interest, and develop essential skills for my career.
What was your first impression of the RMG Scholarship Programme? Did that change after you joined RMG?
RMG stood out as a prestigious and renowned brand that is well known to many because as there are many Raffles Medical clinics in Singapore and the region. When I first came to know about the programme, I recalled that it was open to students in my course of study (Life Sciences) and that it offered a promising career upon graduation. Looking back, it was definitely the right decision and I truly enjoy working at RMG. I am grateful for all the opportunities the organisation has offered me as an RMG scholar.
You studied Biomedical Sciences for your Diploma and Life Sciences at the National University of Singapore. Would you say they are relevant to your field of work here in RMG?
Yes. In fact, my studies gave me a foundation to the basis of healthcare. Biomedical Science (BMS) is the study of the biomedical aspects while Life Sciences focuses on human health and diseases. My undergraduate training equipped me with the healthcare knowledge that allows me to transit and integrate into the various departments in RMG such as diagnostic laboratory, clinical services, and more. I have also picked up various soft skills during my internship that helped me communicate effectively with healthcare professionals in and outside of RMG. Even in non-clinical settings, I was able to put my critical thinking and problem solving skills into practice.
How has your journey in RMG been as a scholar?
I feel blessed to have been awarded the RMG scholarship as it has opened many opportunities for me in the healthcare industry. It has been a very fulfilling journey.
During my summer breaks in university, I had the opportunity to undergo internships at numerous departments in RMG. Some of them were the diagnostic laboratory, radiology department, and even specialist clinics such as Raffles Skin & Aesthetics. These stints allowed me to experience the friendly work culture in RMG, and understand how each department operates. More importantly, they gave me a better idea of where my interests lie. In all my roles, I was able to meet and interact with people from all walks of life. As part of the scholarship programme, each scholar is assigned to an RMG mentor whom they can reach out to for guidance and career advice. This really has helped me prepare for my future career.
In my opinion, one of the best things about RMG is the people. I have been blessed with many nice, friendly, and helpful colleagues who took care of me and mentored me along the way.
What kind of job rotations did you undergo in RMG?
While I do not get to decide where I would be posted or deployed to all the time, I was always excited about these new opportunities. There were definitely times of uncertainty, but I always saw them as opportunities for me to gain new experiences and knowledge.
My latest job rotation is to the New Business department in RMG. When the opportunity for the new role surfaced, my then supervisor from Raffles Health Insurance's Customer Experience and Digital Marketing team (CXDM), where I was last based, was very supportive. He encouraged me to take on the new role as he believed it would be a great opportunity for me to grow in my career.
The transition to the new department was smooth and I am now working on new projects that I have been enjoying thus far. Campaign management skill, which was something I picked up from my previous role in CXDM, is incredibly useful in enabling me to execute projects in this new role effectively. I get to play a strategic role in implementing new ideas to solve current issues, enhance existing processes and work flows in the organisation. For example, launching a new mobile application to address the bottleneck of nursing resource planning. The user acceptance testing (UAT) process was a new experience for me, and I was able to gather feedback from users to further enhance the functionality and experience of the mobile application. To witness the ideas translating into reality gives me a strong sense of accomplishment and fulfilment.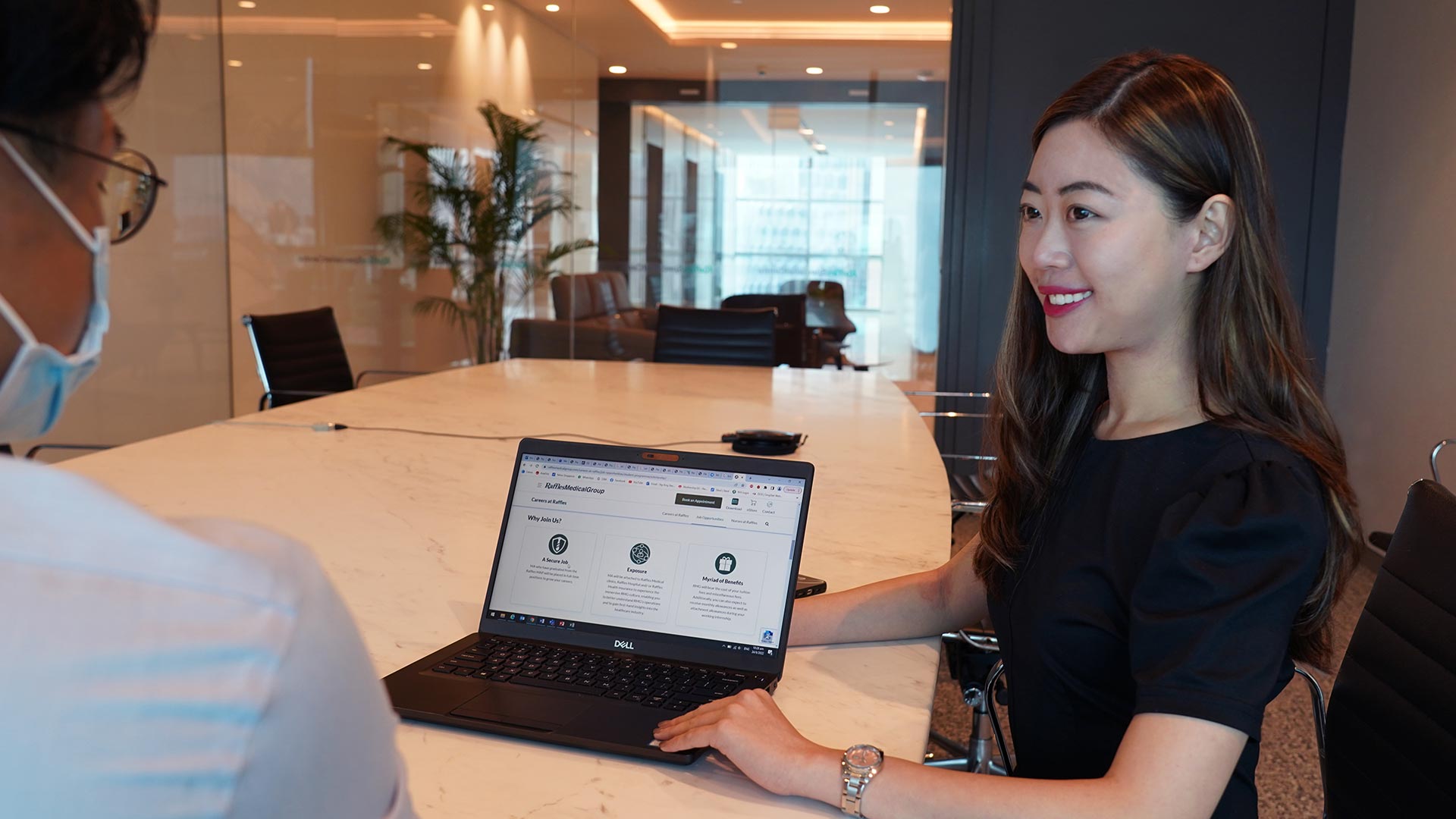 Do you think the RMG Scholarship Programme has benefitted you?
Definitely. The knowledge gained from my superiors and teammates in all the departments I had been posted to during my summer internships were especially helpful. I was equipped with the necessary soft skills and competencies that have helped me to transit into the work force successfully. Although there were various challenges and obstacles along the way, but being able to manoeuvre them each time has boosted my personal confidence. It also gave me faith to tackle all tasks that come my way.
Overall, being an RMG scholar has allowed me to develop good work ethics, aptitude, and flexible soft skills in this ever evolving healthcare industry, and I am thankful to be part of it.
What is one thing you would like to say to students who are considering the RMG Scholarship Programme?
If you are an individual who is passionate about the healthcare industry and wish to pursue a meaningful career, sign up for the RMG Scholarship Programme. RMG is definitely a good place for you to kick-start your career in healthcare and grow your potential.
Student Programme Enquiries