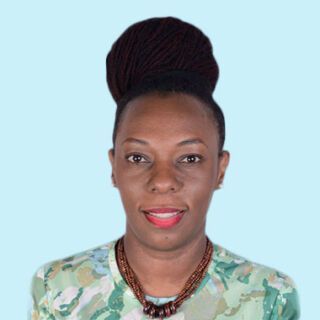 Psychological Assessment, Post-traumatic Stress Disorder (sexual assault, combat, motor vehicle accidents, major surgery), Anxiety Disorders, Learning disabilities
Dr Claudine Hyatt has a broad experience in Clinical psychology. She obtained her Master of Science in Clinical Psychology from University of the West Indies, Mona, Jamaica. Dr Hyatt then pursed a Ph.D. Clinical/ Counselling Psychology from Ball State University, Muncie, USA. She was involved in a year-long Psychology Doctoral Programme/Internship at University of Texas, USA.
Dr Hyatt has worked in the USA and in Jamaica, facilitating individual, couple or group therapy for adults and children with a special focus on Post traumatic disorders. She also provided integrated psychological assessment of children and adults, including learning disability and psycho-diagnostic assessments. She served as a guidance counsellor in the Jamaican Education System, and has many years of experience working with children and teens with various diagnostic presentations.
Dr Claudine Hyatt has taught as Instructor in Universities in the US and Jamaica, focusing on psychological assessment, anxiety disorders and personality development. She is also a Board Member of the Institute of Educational and Technological Research, Mico University College, Jamaica.
PhD in Clinical/Counselling Psychology (USA), Msc in Clinical Psychology (Jamaica)