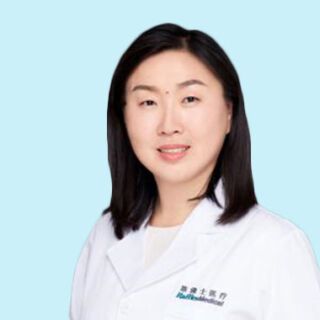 Common gynecological diseases, Cervical diseases, Family and preventive medicine (Vaccination, Check-up for new freshmen, Health screening), Chronic disease management
Dr Gloria Sun graduated with a Master degree in Clinical Gynecology and Obstetrics from the Tianjin Medical University in 1988. In 2016, she began studying for her doctorate. Dr Gloria is a member of the Beijing Health Protection Association, a first aid trainer of Red Cross Society of China and an expert on 'Mother and Child's Health' section on Baidu (a well-known search engine). At the beginning of 2015, Gloria seized an opportunity to study in America. During that time, she went to a local hospital to understand health care in America.
Prior to joining Raffles Medical Beijing Clinic, Dr Gloria was a General practitioner and a Obstetrician & Gynecologist at the International Medical Center, Beijing. Dr Gloria has expertise in providing a wide range of women's health services, including cervical diseases, urinary system disease, pelvic infection, colpitis. She also specialises in Family & Preventive medicine, including respiratory system disease, ulceration, enterogastritis, health screening, vaccination, and chronic disease management. Dr Gloria spends most of her time caring for patients who have difficulties getting access to healthcare. She also attends health programs, like lectures and first aid training sessions regularly.
Language: Mandarin, English
Master in Clinical Medicine (China)