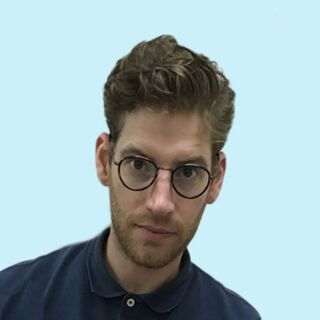 The neck-shoulder-arm complex, Trigger point therapy, Dry-needling, Knee, ankle and pelvic problems
Janne graduated with a Bachelors of Physiotherapy in 2007 from the International University for Physiotherapy Thim van der Laan in The Netherlands. He has continued to build on his theoretical knowledge by taking advanced courses taught by established experts on a yearly basis. Pairing this with 9 years of clinical training alongside different skilled mentors and having had the opportunity to deal with numerous challenging professional athlete injury cases has given him the practical know- how he applies in his treatments today.
Janne has worked with dancers from Isabelle Beernaert's Modern Ballet and with athletes at Hellas Athletics and the Dutch National Youth AA-Baseball team.
Janne considers himself as an all-round physiotherapist with specific expertise in the neck-shoulder- arm complex. He practices trigger point therapy, dry-needling and handling knees, ankles and pelvic problems. He has also good experience with high-cervical spine complaints (e.g. headaches and facial pains), and has obtained a WHO certified degree in acupuncture.
Languages: Dutch, English, Conversational German and Basic Mandarin
Bachelors of Physiotherapy