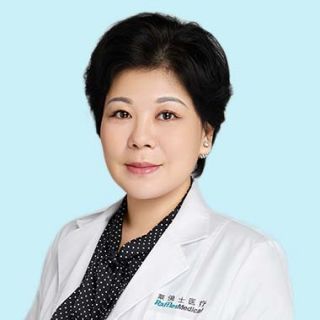 Recurrent respiratory tract infection of children
Paediatric asthma
Malnutrition and anemia of children
Acute and chronic diarrhea, abdominal pain and constipation of children
Neonatal diseases
Dr Liana Yang studied at Wuhan Tongji Medical University from 1988 to 1993, and obtained her Bachelor's Degree of Paediatric. After graduation, she started off her clinical career working at the Eight Affiliated Hospital, Sun Yat-Sen University (a tertiary hospital) to deal with clinical practices in paediatics and Neonatology of outpatient and inpatient departments. Prior to joining Raffles Medical Shenzhen Clinic, she worked at outpatient of Yunshan Medical as Chief Physician of Paediatrics.
Dr Liana has about 30 years' clinical experience, specializing in the diagnosis and treatment of a variety of acute and chronic diseases as well as critical and severe symptoms of children, including recurrent respiratory tract infection, recurrent attacks of acute and chronic bronchitis and asthma, acute and chronic diarrhea, abdominal pain and constipation, malnutrition and anemia, and neonatal diseases.
In addition, Dr Liana has published many medical papers and achieved fruitful research results.
Language: English, Mandarin and Cantonese