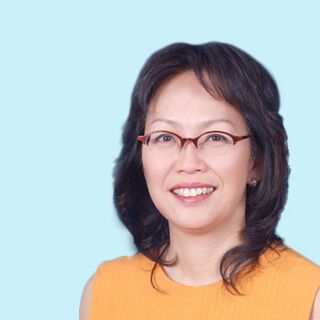 Maternal and Child Health Specialist
Family medicine and Preventive Care, Pediatrics and Adolescent Health, Women's health, Cross Cultural (East and West) Health Perspectives and Treatments, Psychosocial counseling
Dr Chen was born in Taiwan and immigrated to Montreal Canada in childhood. After completing her medical training in Canada, 1986, she has worked in USA, Hong Kong, Shanghai and Beijing. Dr Chen attained her Family Medicine Residency at the Jewish General Hospital, under McGill University in Montreal, Canada. She also has a Masters Degree in Public Health from the University of California in Berkeley, USA, and obtained a Preventive Medicine Residency University of California San Francisco, USA, as well as a Family Medicine Faculty Development Fellowship, San Francisco General Hospital, UCSF, USA.
She had worked with "Doctors without Borders" in refugee camps in Hong Kong. She taught family medicine at Hong Kong Chinese University and at the Family Medicine Residency Program at San Francisco General Hospital in USA in the early 1990s. She is currently a clinic doctor at International SOS, Beijing clinic since 1998. She is a Designated Panel Physician for United Nations, Tricare and for the Canadian Embassy. Dr Chen is married with two children and has much experience in the challenges of expatriate living.
Dr Chen is fluent in English, Mandarin, Cantonese and French.
MBBS (Canada), MSc in Public Health (USA)