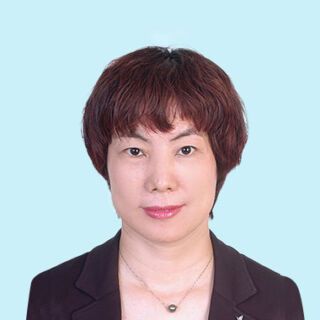 In addition to routine gynaecological consultations, Dr Zhu has a special interest in: Gynaecological endocrinology such as HRT, Gynaecological infectious diseases, Gynaecological laparoscopic surgery
Dr Peggie Zhu obtained her Bachelor's degree and Master of Medicine and M.D.at Tianjin Medical
University, China, majoring in Obstetrics and Gynaecology. Dr Zhu is also a visiting scholar at the Advocate Christ Medical Center, Chicago,USA. She has also been trained in cosmetology laser medicine in Gynaecologic Oncology at Queen Mary Hospital in Hong Kong.
Dr Zhu began her career at the Tianjin Central Hospital of Obstetrics and Gynaecology where she gained experience across wide range of Obstetrics and Gynaecologic conditions and procedures. Dr Zhu is the director of the Department of General Gynaecology of Tianjin Central Hospital of Obstetrics and Gynaecology. She is Chairman of committee of Endoscopic branch of Gynaecology of Tianjin Medical Association, Chairman of committee of Council for the promotion of the coordinated development of gynaecological endoscope in Beijing-Tianjin-Hebei Region, Vice chairman of Committee of Pelvic floor rehabilitation of Tianjin Association of Rehabilitation Medicine, and Master Tutor of Tianjin Medical University. She has published more than 50 articles and is a contributing editor of the International Journal of Obstetrics and Gynaecology.
Dr Zhu is fluent in English and Mandarin.