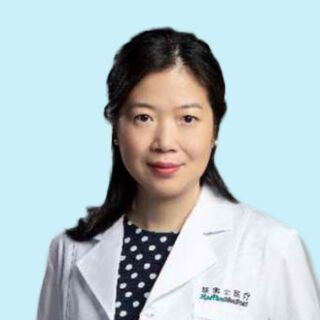 Consultant Doctor of Raffles Medical Shanghai, Obstetrics and Gynaecological (OBGYN) Department
Dr Zhongyuan Tang is a Consultant in the Department of Obstetrics and Gynaecology (OBGYN) of Raffles Medical Shanghai.
Dr Tang, a Master of Medicine graduate from Shanghai Jiaotong University in 2004, where she also obtained her PhD degree in OBGYN in 2015. Dr Tang was a gynecologist at Shanghai Ruijin Hospital over 15 years before she joined Raffles Medical Group.
From 2017 to 2020, Dr Tang served as the Chief Physician and Clinical Tutor in the Centre of Cervical Disease within the Department of OBGYN, where she was responsible for the mentorship and training of OBGYN resident physicians. In the last 3 years, Dr Tang has completed more than 3000 cases of colposcopic procedures. In addition, she has also performed numerous day surgical procedures such as hysteroscopy, laser treatments, LEEP and etc. Dr Tang has been the investigator for several projects funded by the National Nature Science Foundation of China (NSFC). She also has published numerous clinical research papers in domestic and international medical publications.
Dr Tang has extensive clinical experience in the management of common and complex gynaecological conditions, including HPV infections, gynaecological endocrine diseases, endometriosis, uterine fibroids and cervical diseases. Dr Tang is also proficient in minimally invasive gynaecological procedures.