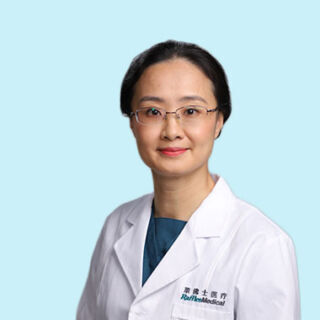 Early orthodontic treatment for children and teenagers, invisible orthodontic treatment, aesthetic dental treatment and paediatric dentistry
Dr Zoe Zhang is a Dental Specialist in Orthodontics.
Dr Zoe Zhang obtained her Bachelor's Degree of Dentistry from Tong Ji University of Shanghai, China in 2007. After practicing general dentistry for a year in the Affiliated Stomatology Hospital of Tong Ji University, Dr Zhang pursued her graduate studies and obtained her Master's Degree of Orthodontics from Tong Ji University in 2010.
Dr Zhang is a MRC (Myobraces), Incognito (Lingual brackets system from 3M), Harmony (Lingual brackets system from AO), LuoMu (Myobraces) and Invisalign treatment certificated orthodontist. In addition, Dr Zhang has attended to many orthodontic cases using various orthodontic techniques such as Skeletal Growth Modification, Bad Oral Habit Elimination and Comprehensive Braces Treatment.
After joining Raffles Medical Shanghai Dental, Dr Zhang undertook further training at Raffles Dental in Singapore.
Dr Zhang is fluent in English, Mandarin and Shanghainese.
BDS (China), MDS (Orthodontics) (China), Shanghai Tong Ji University