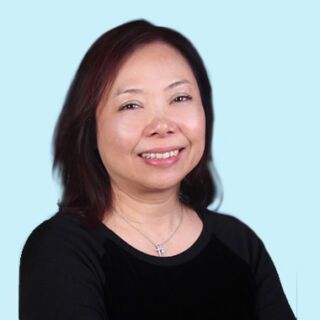 Stress management, Marital and interpersonal conflicts, Addiction, Mood and anxiety disorders
Mary is a Canadian Certified Counsellor (CCC), member of Canadian Counselling and Psychotherapy Association, American Counselling Association, and Chi Sigma Iota, the counselling academic and professional honor society international.
Mary Chan has been an award-winning film and television producer in Asia. The job allowed her to understand some of the basic needs of human being. Through developing and creating characters in movie scripts, she became interested in psychology which then aroused her passion as a helper in the mental health arena in China.
She has worked in various settings within organizations, private practices, and foreign clinics in China, and has gained a wide range of experiences working with psychological issues such as stress management, marital and interpersonal conflicts, addiction, mood and anxiety disorders
Mary is fluent in English and Chinese
MA in Mental Health Counselling from Palo Alto University, USA, BA in Humanities from Asia International Open University, Macao.