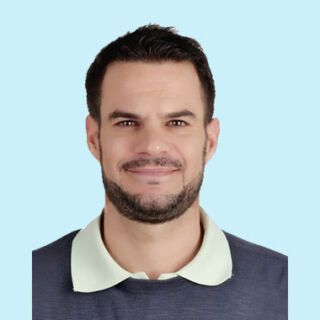 Post-surgical rehabilitation, Management of sports injuries, Paediatrics, Joint therapy, Musculoskeletal disorders
After a bachelor in Sports and Exercises Science and Technology in France, Mr Raphael PERE graduated as a Physiotherapist from the Haute Ecole Catholique Charleroi-Europe in Belgium in 2006.
He then worked as a Physiotherapist in several private practices across France, specializing in pediatrics, joint therapy, post-surgical rehabilitation and sports injuries. He received his post graduate degree in Method SOLERE (functional rebalancing for joint, energy and visceral normalization using osteopathic techniques).
He moved to china in 2014, looking for new horizons and seeing his family. In 2015 he worked as a physiotherapist and store manager at Nordic Health (specializing in neck and back disorders). He joined the Raffles team in 2016.
Raphael quickly built a strong network of patients both in the French and international communities. He is an avid amateur football player and a dedicated tennis player (rank 15/5 in France).He enjoys seeing people recover from injury and helping them to take control of their own health. He also likes working as part of a team sharing and learning with his colleagues.
Mr Raphael PERE is fluent in French and English and has some basic Chinese.
BSc (Belgium, France), PGD (France)