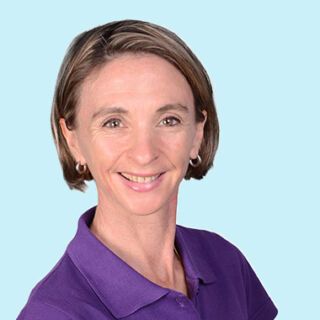 Musculoskeletal and orthopaedic physiotherapy, Post-surgical rehabilitation, Management of sports injuries, Paediatrics, Respiratory illnesses, Lymphatic drainage
Ms Stéphanie Roques obtained her Physiotherapy Degree from Poitiers Medicine University, France Sports Physiotherapy Degree from Bordeaux Medicine University, France. She then completed her Postgraduate certification courses in Manual Lymphatic Drainage techniques and therapeutic techniques for paediatric respiratory illnesses.
Before coming to Beijing, Ms Roques provided general physiotherapy for more than 20 years in private practice, public hospitals and rehabilitation centres in France. She applied her expertise in respiratory illnesses working with the Infant Bronchiolitis Network – Bayonne, France, and Asthma Care for Children – Agen, France.
As a physiotherapist affiliated with the French Rugby Federation for 12 years, Ms Roques gained experience in treating sports injuries. She served multiple professional teams playing in the French Premiere Rugby League during national rugby championships.
Ms Roques is fluent in French and English.
BSc. Physiotherapy (France), BSc. Sports Physiotherapy (France)