A gift guide to health this Mothers' Day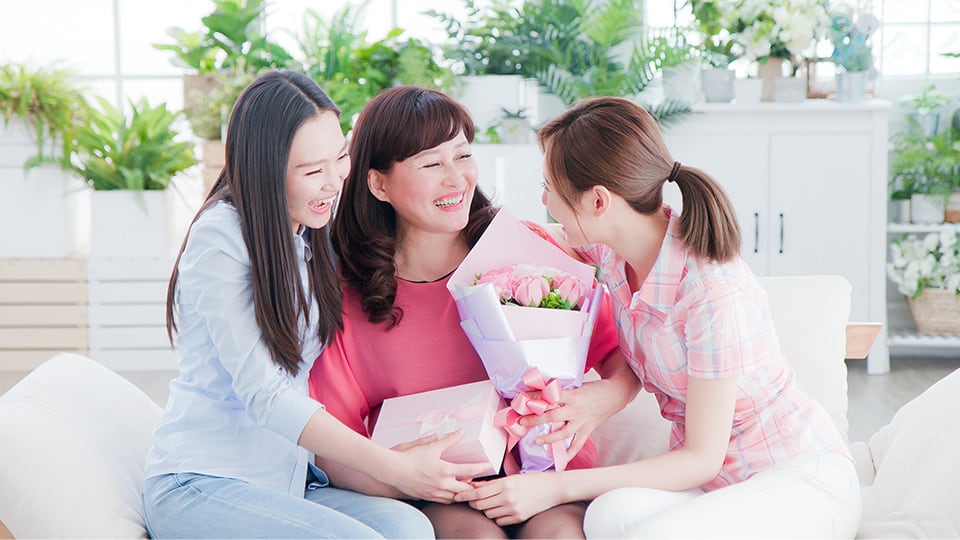 Stressed about finding the right gift for Mothers' Day? Whether you're considering a gift for a new mother or for your own mother, even perhaps a gift to express gratitude the other motherly figures in your life, there is no better gift than the gift of health. For their tireless care and dedication, to the many little acts of service and countless sacrifices, take the chance this Mothers' Day to show your appreciation and thanksgiving for all the Mothers in our life.
Gifts for the new mothers-to-be
Know someone who will soon be celebrating Mothers' Day? They might be waiting to welcome their bundle of joy or are considering embarking on this incredible journey of motherhood. What better gift to consider than something which can best help them prepare for this new chapter in their lives?
Antenatal class is a dedicated full day class that allows parents-to-be the opportunity to clarify questions they might have, learn about all the changes to come and more importantly be equipped with the right tools to cope.
For those who are planning to start their motherhood journey, premarital screening is one of the essential part of family planning. Through this screening, you will undergo a range of tests and consultation with the attending physician, who can review your health results with you. Health screenings such as this can also help you pre-emptively detect any health risks and manage health, giving you the peace of mind ahead of family planning.
Gifts for young mothers
Caring for young children is never easy. For many young mothers today, they often do so while juggling multiple responsibilities whether it is work, passion projects, side hustles… the list is endless. Consider gifting nutraceuticals such as Vitamin D which helps in supporting strong bone and teeth but more importantly, helps to strengthen your immunity, bolstering protection against health risks.
Another nutraceutical to consider can be Salmon Fish Oil, rich with Omega-3 essential fatty acids that supports cardiovascular health by mitigating blood pressure and cholesterol levels. This nutraceutical also helps to maintain a healthy triglyceride level while having anti-inflammatory properties.
An annual health screening can also be agift idea for any young mother, in particular health screening with Pap smear assessments. Pap smear assessment can help to detect potentially precancerous and cancerous processes in the cervix or colon; a screening for cervical cancer. Beyond a Pap smear test, this health screening also includes tests for all-important blood, liver and kidney function tests, ensuring any preventable diseases can be detected and managed.
All-time favourite gifts for mothers
No gift can go wrong if it involves a little bit of pampering, all in the name of health! There are a variety of skincare products from dermatology skincare brand Ceradan that you can consider as gifts. From products such as the Ceradan Skin barrier repair cream, Ceradan Hand Lotion Sanitiser or the Ceradan Gentle Cleanser, these products help to nourish skin while being effective in supporting skincare goals.
More than gifts, heartfelt words of appreciation are really all the encouragement and love a mother could wish for. Take some time to pen down your thoughts whether via a physical card or try out our eCard generator to share words of encouragement today!