A gift guide to health this Mothers' Day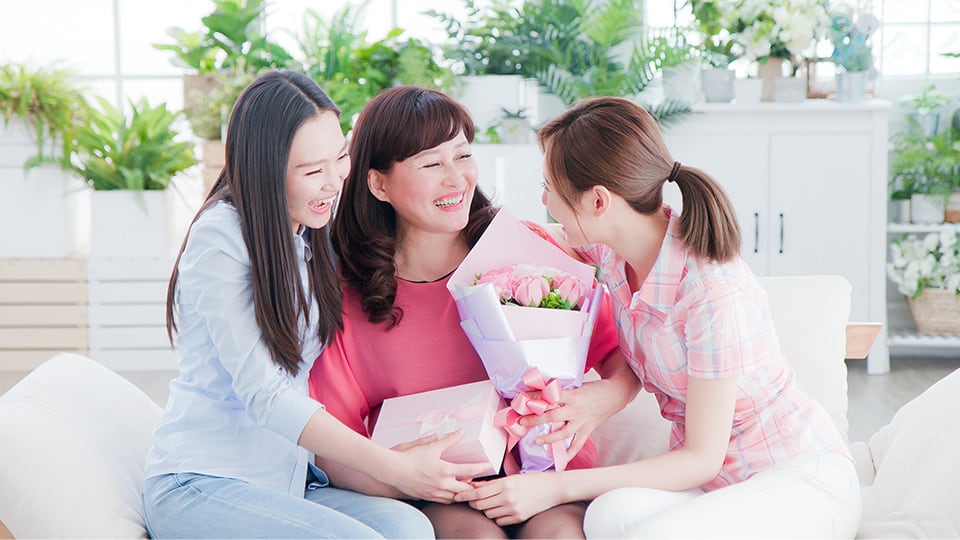 Looking for a special gift for your mum this Mother's Day? Nothing beats the thought of showing care for her health and wellness, so why not check out these gift ideas for a start? Let this Mother's Day be a day to express your appreciation for your mum or other motherly figures in your life for their sacrifice and dedication.
Gifts for the new mothers-to-be
Know someone who will soon be celebrating Mothers' Day? They might be waiting to welcome their bundle of joy or are considering embarking on this incredible journey of motherhood. What better gift to consider than something which can best help them prepare for this new chapter in their lives?
Antenatal class is a dedicated full day class that allows parents-to-be the opportunity to clarify questions they might have, learn about all the changes to come and more importantly be equipped with the right tools to cope.
For those who are planning to start their motherhood journey, premarital screening is one of the essential part of family planning. Through this screening, you will undergo a range of tests and consultation with the attending physician, who can review your health results with you. Health screenings such as this can also help you pre-emptively detect any health risks and manage health, giving you the peace of mind ahead of family planning.
Gifts for mothers' health
During certain life stages, supplements can act as beneficial boosters for women who are going through menopause or pregnancy. Consider gifting nutraceuticals such as Bone Calcium, Vitamin C or Multivitamins, which helps in supporting strong bone and teeth but more importantly, helps to strengthen your immunity, bolstering protection against health risks.
An annual health screening can also be a gift idea for any young mother, in particular health screening with Pap smear assessments. Pap smear assessment can help to detect potentially precancerous and cancerous processes in the cervix or colon; a screening for cervical cancer. Beyond a Pap smear test, this health screening also includes tests for all-important blood, liver and kidney function tests, ensuring any preventable diseases can be detected and managed.
Gifts of beauty wellness for mothers
Indulging your mum can come in several ways, and one great way is to pamper her with products that target various skin conditions, such as sensitive or dry skin. Dermatologically tested to be safe for all skin types, these products from Bioderma will help repair and improve your skin texture while treating it with gentle care.

For a refreshing experience, consider gifting your mum with a facial treatment that encompasses the traditional method of acupuncture. Facial acupuncture not only gives a more youthful complexion to your skin, but also enhances your overall health at the same time.