Half of Diabetics Fail to Take Medicine Regularly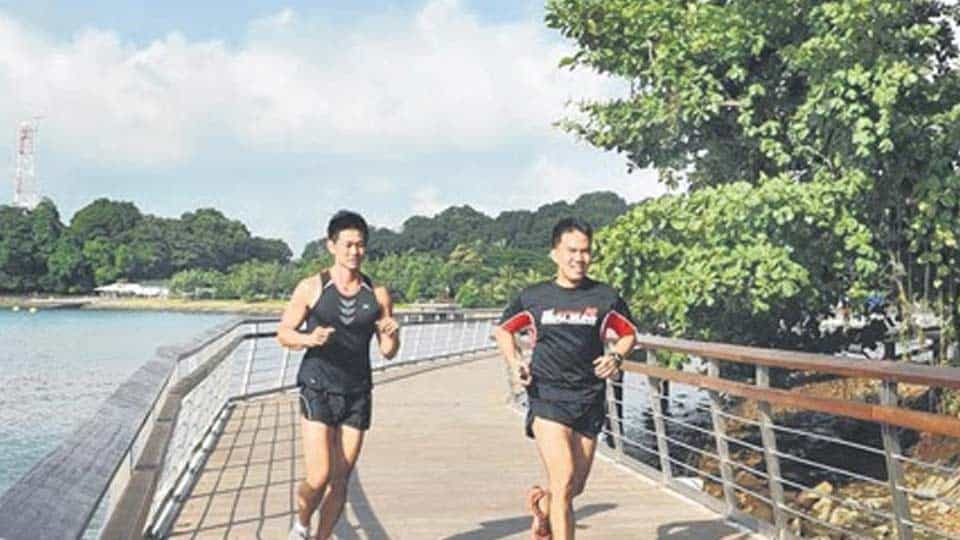 Straits Times, Mind Your Body, 20 September 2012, By JOAN CHEW
Survey results also show many patients do not self-monitor their blood glucose levels and do not exercise regularly.
More than half of diabetics here are failing at basic ways of taking care of themselves, a survey here has found.
One in two does not take his medication regularly, seven in 10 do not monitor their blood glucose levels themselves and more than six in 10 do not exercise at least three times a week.
That is three strikes which could send them out of the game of life, doctors said.
Such were the worrying findings of a survey of 157 type 2 diabetes patients above 45 years old, which was conducted by the Diabetic Society of Singapore. It released the results last month.
In type 2 diabetes, the cells of the body are unable to produce and use insulin effectively to convert food to energy, as a result of which blood sugar levels tend to become erratic.
Over time, if little is done to keep those levels normal, diabetes may lead to blindness, heart and blood vessel disease, stroke, kidney failure, amputations and nerve damage.
The chronic condition is triggered by genetics, poor diet, lack of exercise and obesity.
It is set to become a serious health issue for Singapore as the population ages and people become more affluent, more sedentary and more obese.
The latest National Health Survey conducted in 2010 found that 11.3 per cent of adults aged 18 to 70 suffered from diabetes, up from 8.2 per cent in 2004.
Dr Kevin Tan, vice-president of the Diabetic Society of Singapore, said its survey shows diabetes is one of the hardest chronic conditions to manage.
He said it is an ongoing challenge to get more patients to exercise regularly as well as to monitor their blood glucose levels themselves.
Retiree Albert Tan, 62, for instance, is exactly the kind of patient Dr Tan wants to change. Mr Tan does not exercise, restrict his diet or test his blood glucose levels himself.
Instead, he visits his doctor at the Tampines Polyclinic once every three months to get his readings done – far less than the two to four readings each week that doctors recommend.
Mr Tan and five of his nine siblings have diabetes, though he said his parents were never diagnosed with it.
He became ill in his 30s and now pops two types of pills four times a day.
But the father of three grown-up children admits he occasionally goes without taking them, for instance, when he is out late with his friends.
"Diabetes is a hassle," he lamented in Mandarin.
CRUCIAL KNOWLEDGE
Mr Tan is hardly the first diabetic who finds it hard to come to terms with the disease.
But it is crucial for patients to keep their blood glucose levels at normal or near-normal levels to prevent the life-threatening complications which can occur, said Dr Tan.
Fewer than one in five respondents were aware of the various types of measurements of blood glucose.
When asked if they would like to know more about them, 63 per cent said "no" and the rest were unsure.
But knowing what the numbers mean can aid patients in diabetes control and alert them to episodes of hypoglycaemia (low blood sugar) and hyperglycaemia (high blood sugar).
The haemoglobin A1c (HbA1c) test gives a picture of the overall glucose control over the past two to three months: A reading of less than 7 per cent reflects good diabetes control.
The fasting blood plasma test or fasting plasma glucose (FPG), usually taken before breakfast, measures the amount of sugar in the blood after an overnight fast of eight hours, while the post-prandial glucose test (PPG) is taken two hours after a meal.
Both are measures of how well the body is breaking down carbohydrates – the food group which increases blood sugar the most – and its ability to produce insulin.
A diabetic should keep the FPG under 130mg/dl and PPG under 180mg/dl.
Though there are no strict guidelines, Dr Tan said that checking blood sugar levels two to four times a week at different times of the day would be adequate for type 2 diabetics.
He thinks many diabetics do not do so because they baulk at paying $70 to $80 for a box of 50 test strips, even though these will last three to six months.
FRUSTRATED WITH PILL POPPING
The survey also showed how patients felt about their condition.
Slightly more than one in four, or 27 per cent of respondents, said they were frustrated with having to take many types of medicine.
One in four admitted having trouble with diet and weight control and even turning up for doctors' appointments.
Dr Tan said it is common for patients to become frustrated with having to take so many types of pills.
Pharmaceutical companies are increasingly rolling out combination pills that have to be taken only once a day.
The most recent, Kombiglyze XR, which is made by drug companies Bristol-Myers Squibb and AstraZeneca, combines two existing types of medication called saxagliptin and metformin. It was approved for use here in February.
Metformin causes a decrease in blood sugar levels through reducing the amount of glucose made by the liver and helps the body respond better to its own insulin. The short-acting version is taken twice a day, while the long-acting one is taken just once.
Saxagliptin is a dipeptidyl peptidase-4 (DPP-4) inhibitor, a class of drugs which lowers blood sugar levels by increasing insulin release from the pancreas in response to a meal. It is usually taken once a day.
Dr Stanley Liew, an endocrinologist at Raffles Hospital, said it is "fairly common" for patients to require both types of medication.
Studies show that when fewer pills are required and less often, patients are more likely to take them, he said.
Dr Tan said that better and more convenient drugs that make taking medicine easier are always welcome.
But the most reliable way to ensure greater compliance to treatment is through educating diabetics on the severity of complications, doctors said.
Dr Liew said diabetes is known as a "silent disease" since patients may not feel any symptoms before complications set in.
Side effects from medicine is a reason why patients do not adhere to medication regimen. This is why patients should always alert their doctors of these so adjustments can be made, he advised.
Dr Tan pointed out that diabetics need all the social support they can get to change unhealthy lifestyles.