One-stop 'Repair Shop' for Elderly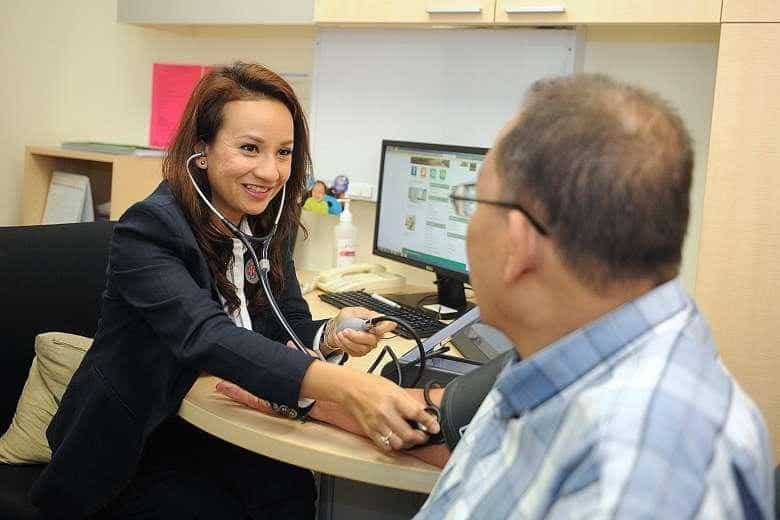 Dr Nur Farhan Bte Mohammad Alami, Specialist in Geriatric medicine, Raffles Internal Medicine Centre shares more about her work.
I specialise in treating the elderly because…
Other doctors find it hard to do. A typical patient of mine has 10 different illnesses, 20 medications and multiple complaints, including pain, low mood, poor appetite, difficulty in walking and problems going to the toilet.
The ageing body is fascinating because…
It houses a resilient, intelligent human spirit. Even as we naturally lose brain cells by the day, our intelligence grows because new connections are made in the existing cells.
Our mind and spirit grow as we go through life experiences. We are definitely more than the sum of all our bodily parts.
If I were to give an analogy for what I do, I'd be a…
One-stop repair shop for all the health needs of an older person.
I am able to manage most non- surgical medical conditions in the elderly. Instead of seeing 10 different specialists, he needs to see just one.
I come across all types of cases from…
The disabled elderly who live alone and rely on their neighbours to take them to medical appointments, to those of elderly neglect and abuse, even in affluent families.
A typical day for me…
Starts at 6am. After seeing my daughter off on the bus to her primary school, I will breastfeed my younger son and have breakfast with my middle child.
I reach the hospital by 8am. I will do my ward rounds and then see patients in the clinic.
I get inputs from members of my team, including physiotherapists, speech therapists, dietitians, nurses and pharmacists, to tailor a customised plan that will optimise an older person's recovery.
I also get in touch with my elderly patient's caregiver to make sure the caregiver is well supported and not stressed or burnt out.
On Thursday afternoons, I will see patients at Raffles Specialists clinic in Shaw Centre. Outside of work, I participate in forums on healthy ageing and contribute health-related articles on my area of speciality to local publications.
Being a working mum with three children under the age of seven, my challenge is to carve out enough time to be with them during their growing years.
My husband is supportive of my irregular and sometimes long working hours. He often steps up as Mr Mum. I expose my children to the work I do by making house calls to relatives and taking them along when I give health talks.
The human mind is…
Fascinating. I once looked after a talented and beautiful elderly woman who was a concert pianist.
Although she could not remember what she had for breakfast, she played the most beautiful music on the grand piano. She retained her ability to play the piano until her dementia was in an advanced stage.
Patients who get my goat are…
Those who think they are old and should just shrivel away. I emphasise a lot on interventions that can increase one's quality of life, for example, undergoing cataract surgery to improve one's vision. Cataract surgery has been shown to decrease the rate of falls in the elderly. Falls have terrible consequences, including premature death and disability.
Things that put a smile on my face are…
Bumping into a patient at the market. It means that he is out of hospital and actively living in the community.
It breaks my heart when…
My elderly patients die. Death is part of the cycle of life, but it still makes me sad.
I love patients who…
Have an old world charm about them and are sticklers for punctuality and good manners. They also tend not to throw torn or broken things away, but will lovingly mend them.
I like to think of that as an analogy to describe how I practise.
Even after a patient has had a stroke, has a weak right leg and difficulty using her left leg because of arthritis, my team and I will find ways to optimise her pain relief. We will give her walking aids and train her caregiver too.
I wouldn't trade places for the world because…
There is no other job where you are given the privilege to examine a person intimately and know their deepest concerns. You can't cure them all the time, but you can always make them feel better.
My best tip is…
To maintain a healthy lifestyle always – have a healthy body weight, exercise regularly, stop smoking, manage stress levels and take care of emotional needs and relationships with others. It is like putting aside money in a "health retirement fund".