Up Close with Dr Sapphire Gan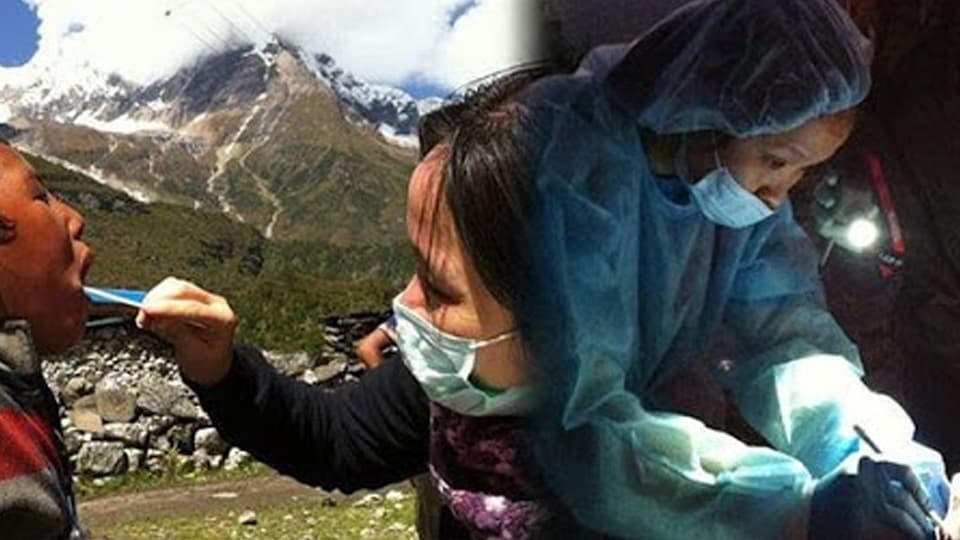 What made you want to become a dentist?
I believe that dentistry is a marriage of art and science, both of which I am passionate about. I loved art since childhood; painting, sculpting, handicrafts and the like, which has fueled my passion for crafting and improving my patients' smiles. Science was also my forte when I was in school. I like interacting with people from all walks of life as well, which widens my perspective of life. Being a dentist also means that I have the chance to contribute to the overall well-being of the person.
Why did you specialise in prosthodontics?
I love working with elderly patients, who tend to need more prosthodontic work. Majority of our senior population don't have natural teeth. Without proper prosthodontic care, this may result in long term dental problems. My passion for caring for the elderly, combined with my interest in treatment planning were the reasons why I decided to specialise in prosthodontics.
What puts a smile on your face at work?
I love it when dental treatments help my patients gain self-esteem and confidence. Some patients have such complex cases that they lack the confidence to smile, or feel shy when interacting with others. Since these cases usually take multiple visits to resolve, I can see the change in them after each visit – a little more spring in their steps, or giving a more radiant smile. For these patients, dental treatments are a life changing experience, and it's rewarding to be a part of it.
Is there a memorable patient you've met? Share with us!
There was this patient I saw at the end of a very long work day. He was a chirpy and upbeat middle-aged man who had an appointment for a very simple procedure. After we finished what was needed to be done; just as he was about to leave, he shared with me that his daughter is suicidal and his wife had mental problems. Since he had to take care of them full time, he wasn't able to work, and had to rely on others' welfare.
Before he left my office, he advised me to be joyful for being able to work, as there are many who want to but have no such fortune. That was a very inspiring patient and that encounter left a deep impression in me.
What do you do in your free time?
I love to read and do gardening in my free time. This really lets me relax, especially after a long day's work. I find gardening especially therapeutic as achieving the effect you want with the right mix of effort and letting nature take its course is extremely satisfying.
I also do volunteer work, leading clinicians to support various communities locally and abroad. Although it may seem that these communities are the one who benefits; my fellow volunteers and I often share the sentiment that we, the 'more fortunate ones', are the ones who benefit more as we learn humility, recognize our inherent resilience, widen our perspectives and reset our compass in life.