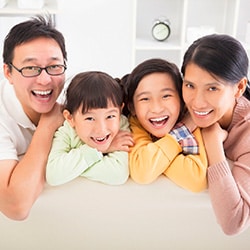 Health screening is essential for the early detection of diseases and conditions that cause disability and death. The lifestyle and stress of modern living can have an adverse impact on our health by predisposing us to silent killers such as heart disease, diabetes, hypertension and cancers. Therefore, health screening is vital as it detects diseases, which do not produce early warning signs.
You can take charge of your health by getting an evaluation done to prevent any potential health risks. Early detection allows diagnosis and management of illnesses to be done appropriately. When all that is taken care of, your health and wellness could then be enhanced to achieve your lifestyle aspirations.
Your Lifelong Health Screening Partner
Raffles Medical – Health Screening is a dedicated, health screening centre providing comprehensive services ranging from health screening and education to wellness programmes. With more than 30 years experience in Singapore and Hong Kong, our professional team offers quality one-stop comprehensive health screening services for individuals and employees of corporate organisations.
Your screening takes place in a warm and cosy environment that combines advanced technology with personalised attention from our dedicated team of healthcare professionals.
Enjoy a healthy breakfast after your tests, attend to your business needs or just surf the web between test stations. We aim to make your visit with us worthwhile and comfortable.
You will receive a detailed individualised medical report. This will be reviewed in a private consultation with your personal doctor, who will explain and provide you with suitable recommendations based on your health profile.
Comprehensive range of health screening packages are available to meet the needs of individuals, according to their family medical history, age group, occupation and budget. Customised health screening packages can also be made available for corporate companies.
Raffles Medical Shanghai
---
Mon - Saturday: 8.30am - 6.00pm
---
Helpful Links