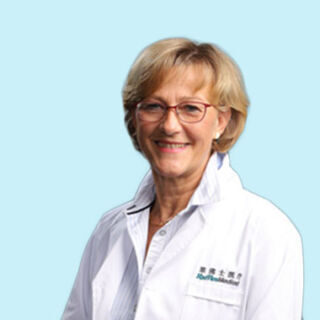 Family medicine with special interest in paediatric care
Dr Kulich studied medicine at the Universities of Bonn and Wuerzburg (Germany). She graduated in 1984 and completed her doctorate in 1988. Thereafter, Dr Kulich practiced medicine in a surgical department in Germany.
Besides family medicine, Dr Kulich has a special interest in paediatric care. Since coming to Shanghai, she manages developmental assessments for school-age children. Dr Kulich has been serving as Consulting Physician for the German Consulate since 1995 and joined Raffles Medical Group since 2014.
Dr Kulich is fluent in German, English and conversant in Mandarin.
PhD. University of Wuerzburg