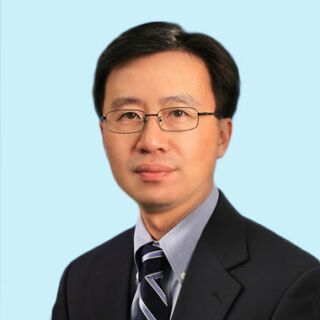 Visiting Orthopaedic Specialist
Knee surgery, Meniscus preservation, Double-bundle cruciate ligament reconstruction, Cartilage repair, Artificial knee replacement
Dr CC Kong is an Orthopaedic Surgeon specialising in knee surgery. He performs innovative procedures for challenging knee problems, especially in young people; including anatomical double- bundle ACL reconstruction, autologous cartilage cell implantation for articular cartilage damage, meniscal repair and transplantation for meniscal damage, and biological knee replacement for young people with severe knee problems.
After Dr Kong completed his schooling in Hong Kong, he started his career at the department of Orthopaedics and Traumatology, Prince of Wales Hospital, and did his fellowship training in Chicago, Boston and Pittsburgh in the USA. Dr Kong also has a high interest in passing on his knowledge in knee surgery, he has been a trainer of Orthopaedic Surgeons (Hong Kong College of Orthopaedic Surgeons) and has been appointed as the Honorary Clinical Assistant Professor at the Chinese University of Hong Kong since 2002. He was vice-president of Asian Association for Dynamic Osteosynthesis from 2004 to 2006, and is remains a council member.
Dr Kong is fluent in English, Cantonese and Mandarin.
MBChB (CUHK), MScSMHS (CUHK), FRCSEd (Orth), FHKAM (Orthopaedic Surgery)