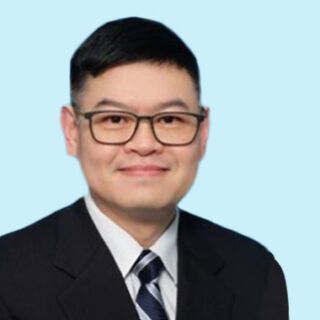 Orthopaedics and Traumatology
Dr HT Chow is an orthopaedic surgeon specialising in spine surgeries. Dr HT Chow is an expert in both non-surgical and surgical treatment of neck and back problems. He adopts diagnostic injections to identify the source of any pain and performs the latest surgical techniques, including biacuplasty, minimally invasive decompressive surgery, cervical and lumbar artificial disc replacement, minimally invasive anterior lumbar spine fusions, spinal dynamic stabilisation and spinal osteotomy for deformity correction.
After graduating from the University of Hong Kong, Dr HT Chow began his practice in Tai Po Hospital. He further focused his clinical work in Spine Surgery at the North District Hospital from 2005-2010, before leaving the public sector to join AMS as a dedicated spine surgeon. He also extended his practice beyond Hong Kong as a visiting consultant in Beijing, Shanghai, and Macau.
Dr Chow is very active in teaching and research. He has been a trainer for the Hong Kong College of Orthopaedic Surgeons since 2007. Dr Chow also conducts clinical research and studies in the field of spine surgery, looking into new technology or procedures that will bring benefits to his patients. In recognition of his dedication to spine surgery, he has been invited to share his experience on minimally invasive surgery at local and regional medical meetings around South East Asia and even in the USA. Dr Chow is also very active within the orthopaedic and spine surgery community; currently, he is the Secretary General of the Hong Kong Minimally Invasive Spinal Surgery Society and the Vice President of Spine Chapter, Hong Kong Orthopaedic Association.
Languages: English, Cantonese and Mandarin
MBBS (HK), MRCS (Edin), FHKCOS, FRCSEd (Orth), FHKAM (Orthopaedic Surgery)