Raffles Accident and Emergency (A&E) Department is fully equipped and staffed to manage high-risk injuries and critical medical conditions.
Our Accident and Emergency Department's 24-hour clinic is located in Raffles Hospital. Raffles Hospital is the only private hospital in Singapore certified by the Ministry of Health to meet the stringent standards of acute trauma care. 
Our medical teams at the Accident and Emergency Department also offer ambulance services and mobile medical calls to home, hotels, worksites, and even onboard ships. 
Patients can be assured of quality and expedient care any time anywhere.
Accident and Emergency Department
Receive immediate and comprehensive care by our team of emergency specialists.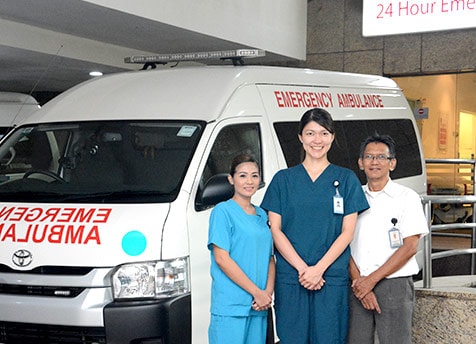 Providing transport for both emergency and non-emergency conditions to and from Raffles Hospital.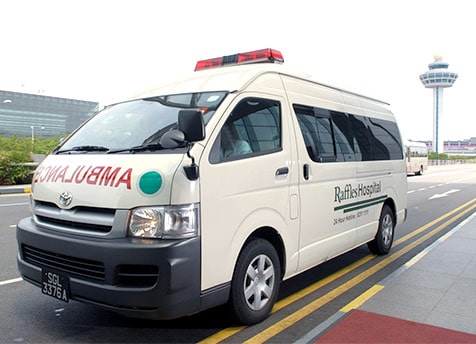 Hotel / House and Ship Calls
If you are not feeling well enough to visit a doctor, let us come to you instead.