Searching for the right corporate partner for your employee health benefits?
Our institutional group practice model enables us to provide team-based patient-centred care putting the interests of our patients at the centre of what we do. This enables Raffles Medical Group a unique advantage to be flexible in tailoring, integrating and effectively managing a package of services customised to the needs of your employee health benefits.
Our doctors and staff across different departments are trained and audited to give coordinated and appropriate care in every situation.
Medical opinions, skills and expertise sharing across varying disciplines is practiced to provide accurate diagnoses in all cases.
Staff medical excellence and accountability is ensured by our team of senior physicians and medical directors in senior management.
Healthcare Cost Management
Our Group Practice model allows RMG to provide cost effective, integrated services to our clients across our medical facilities.
Our patients is able to access medical care through our network of GP clinics island wide, benefiting from the seamless integration of our Electronic Medical records, Price consistency and standardised medical protocols.
Corporate Health Insurance
Raffles Health Insurance (RHI) is a fully owned subsidiary of RMG. As a healthcare specialist, we are fully conversant with medical trends and able to provide fully integrated and seamlessly coordinated care with our internal network of clinics and hospital.
Occupational Health and Safety
RMG has a group of Designated Workplace Doctors to attend to workplace safety matters. This includes site visits, providing recommendation to improve overall workplace environment.
Third Party Administration - TPA
Our Medical Benefits Administration service allows you to outsource your administration of healthcare benefits. We will manage all claims and administer benefits to ensure compliance with your company's medical scheme.
Corporate Wellness Programs
Working with our group of doctors across various specialties, we help assess, strategize and formulate intervention wellness program for our clients to improve overall productivity growth.
Primary Care
Preventive Care
Group medical check-up
Our network of GP clinics provide health check-ups for pre-employment, insurance, applications for tertiary education, immigration, certification of fitness for sport activities or to meet statutory requirements.
Pre-employment
Employment Pass, Work Permit & renewal
Designated Workplace Check-up
Wellness Care
General Wellness

Weight Management
Chronic Condition Management
Fitness Program
Nutrition Workshop

Mental Wellness Program
TCM Wellness Program
Inpatient
Administrative
Support Services
Third Party Administration / Flexi Benefit Administration Scheme (FBA)
Our Medical Benefits Administration service allows you to outsource your administration of healthcare benefits. We will manage all claims and administer benefits to ensure compliance with your company's medical scheme.
Data Analytical & Digital Engagement Platform
Raffles Connect is a Dynamic, Personalized and Connected Platform that allows your employees to access a series of benefits and healthcare services conveniently, and have their wellness and lifestyle monitored and managed holistically. This will complement the visit to the doctor to offer a comprehensive Care Experience.
Our one-stop digital mobile app that provides: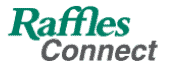 Teleconsulting Service with medication delivery
Appointment booking and management
Storage of medical records
Access the full suite of Individual Medi-Access services in-app
E-card generation for staff and dependants
Health and Travel advisory services
eQueue – Outpatient
Temperature reminder, recording & elevated temperature prompted for Teleconsult
Raffles Medical Group (RMG) attained National Resuscitation Council (NRC) accreditation in 2001 with the objective of training our own pool of healthcare professionals. Since then, we have become an approved training centre for Workforce Development Authority (WDA), Singapore Resuscitation and First Aid Council (SRFAC) and Institute of Technical Education (ITE) courses.
Raffles Medical International
Raffles Medical Group is also operating in cities such as Osaka, Hong Kong, Beijing, Chongqing and Ho Chi Minh etc. We are able to offer similar services for corporate companies to access our services across East Asia for your employees.