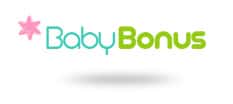 The Baby Bonus Scheme helps to ease the financial costs of raising children. The scheme includes a cash gift, Child Development Account (CDA) First Step grant and Government's co-matching of savings in your child's CDA.
The CDA is a special account where the government will match dollar-for-dollar with the amount of savings that is deposited in the account.
You may use the account to pay for certain medical and healthcare services for your child at Raffles Medical Group.
Find out more on the baby bonus privileges supported by Raffles Medical Group's healthcare providers below: