Growing from strength to strength
Established in 1976 with two clinics in Singapore, RMG has grown from strength to strength. It now has more than 3,000 employees, including about 400 physicians, and serves over 2 million patients and 7,000 corporate clients a year.
As we continue to grow our footprint in the region, we are committed to bringing more value to our customers through quality healthcare services.
Singapore: Over 80 multi-disciplinary clinics islandwide, forming one of the largest network of clinics.
China: Chongqing, Shanghai, Beijing, Tianjin, Dalian, Nanjing, Shenzhen and Hong Kong SAR.
Vietnam: Ho Chi Minh, Vung Tau
Cambodia: Phnom Penh
Japan: Osaka
Raffles Medical - Started in 1976
Clinic Network
100 multi-disciplinary clinics spanning across 5 countries and 14 cities in Asia

Raffles Hospital was officially opened in June 2002 by then-Deputy Prime Minister Lee Hsien Loong. The new extension – Raffles Specialist Centre, which houses specialist centres and diagnostic services, began operation in January 2018.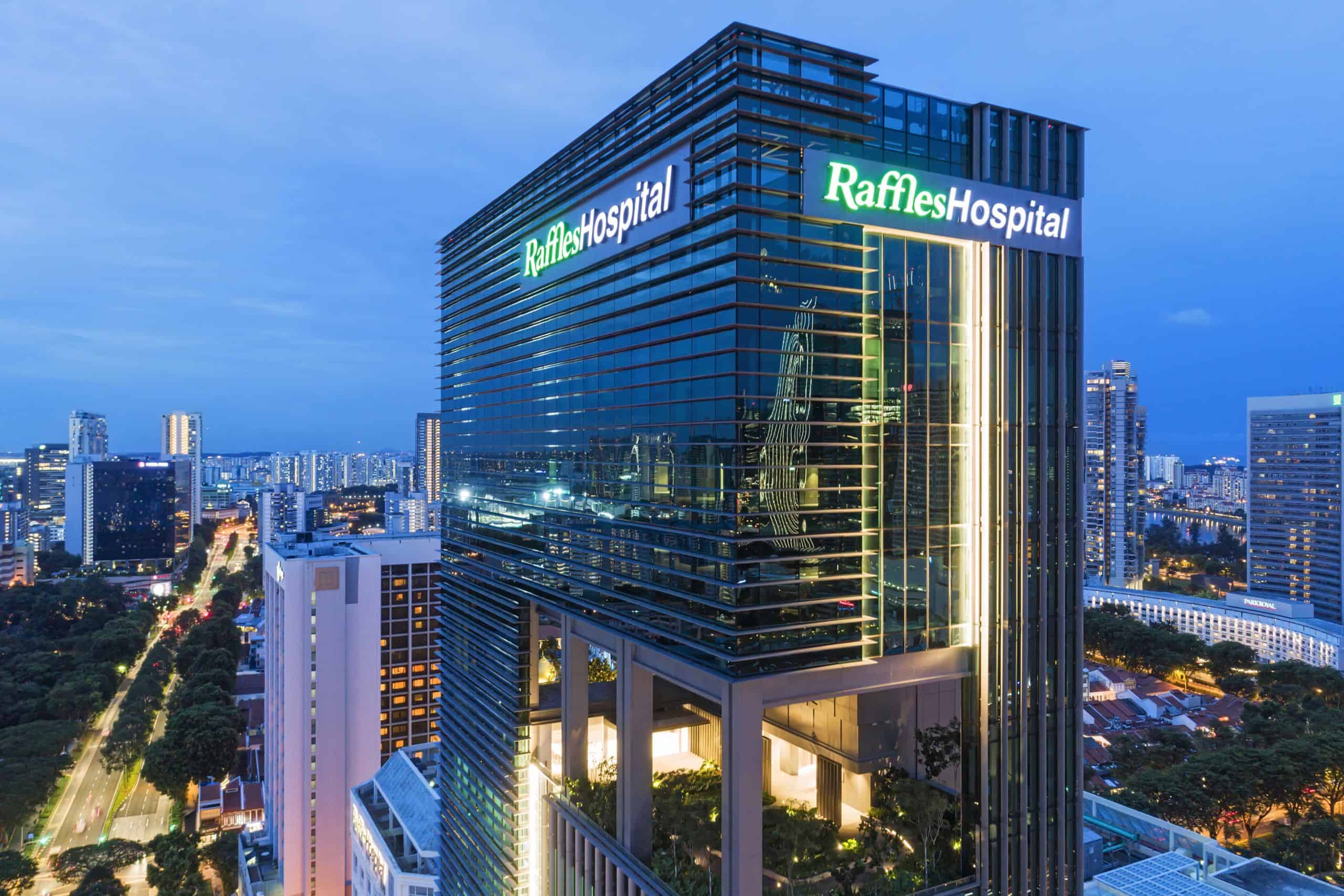 In-patient Facilities
Angiography Suite
Day Surgery Ward
Delivery Suite / Labour Ward
Inpatient Ward
Paediatric Ward
Intensive Care Unit (ICU)
Neonatal Intensive Care Unit (NICU)
Nursery
Operating Theatre
Type of Rooms
Presidential Suite
Premier Suite
Executive Suite
Deluxe Room
Single Room
Outpatient Facilities