Dialysis offers people with end-stage kidney disease a second chance keep their body in balance by removing waste products and excess fluid from the body.
At Raffles Dialysis Centre, patient care is priority. Our team comprises experienced kidney specialists (nephrologists) and nursing staff who are trained to deliver holistic care for patients.
Besides haemodialysis and peritoneal dialysis, Raffles Dialysis Centre also provides haemodialfiltration, an effective therapy that can minimise side effects, which sometimes occur during a regular dialysis session.
Haemodialysis is a conventional diffusive therapy that filters wastes, salts, and fluids from the blood when the kidneys are no longer healthy enough to do so. Raffles Dialysis Centre uses High Flux Dialysers that have larger pores for the removal of uraemic toxins, excess fluids, and larger middle molecules. By using High Flux Dialysers, not only is dialysis more efficient, it also provides an enhanced middle molecule clearance that would improve long-term outcomes for patients.
Haemodialfiltration is credited to be an effective therapy that can reduce unwanted symptoms that sometimes occur during dialysis. Haemodialfiltration also improves patient's long-term outcomes with beneficial effects on dialysis-related cardiovascular risk factors such as:
Reduced β2-microglobulin levels
Decreased inflammatory response
Better intradialytic haemodynamic stability
Improved anaemia and phosphate control
Peritoneal dialysis is carried out to remove wastes and extra fluid from the blood via the peritoneal membrane, which mimics a healthy kidney. After the insertion of the peritoneal dialysis catheter, the catheter remains in the peritoneal space to act as the conduit for dialysis process.
Peritoneal dialysis gives patients the flexibility to plan their dialysis treatments according to their schedule. It can be performed at home, at work, and even during their travels.
Our Raffles Dialysis team is trained to provide end-to-end support. This includes the start of dialysis with initial peritoneal dialysis training, subsequent management of long-term care, and troubleshooting any issue that a patient may encounter during the dialysis journey.
As part of the holistic care at Raffles Dialysis Centre, our team is able to provide additional services to address patient dialysis access needs. This includes ultrasound-guided fistula / graft cannulation for haemodialysis sessions, minimally-invasive procedures such as angioplasty / stenting for arteriovenous fistula / graft problems, and peritoneal dialysis catheter insertion under fluoroscopic guidance.
To learn more about how we can help, make an appointment to consult our specialists today.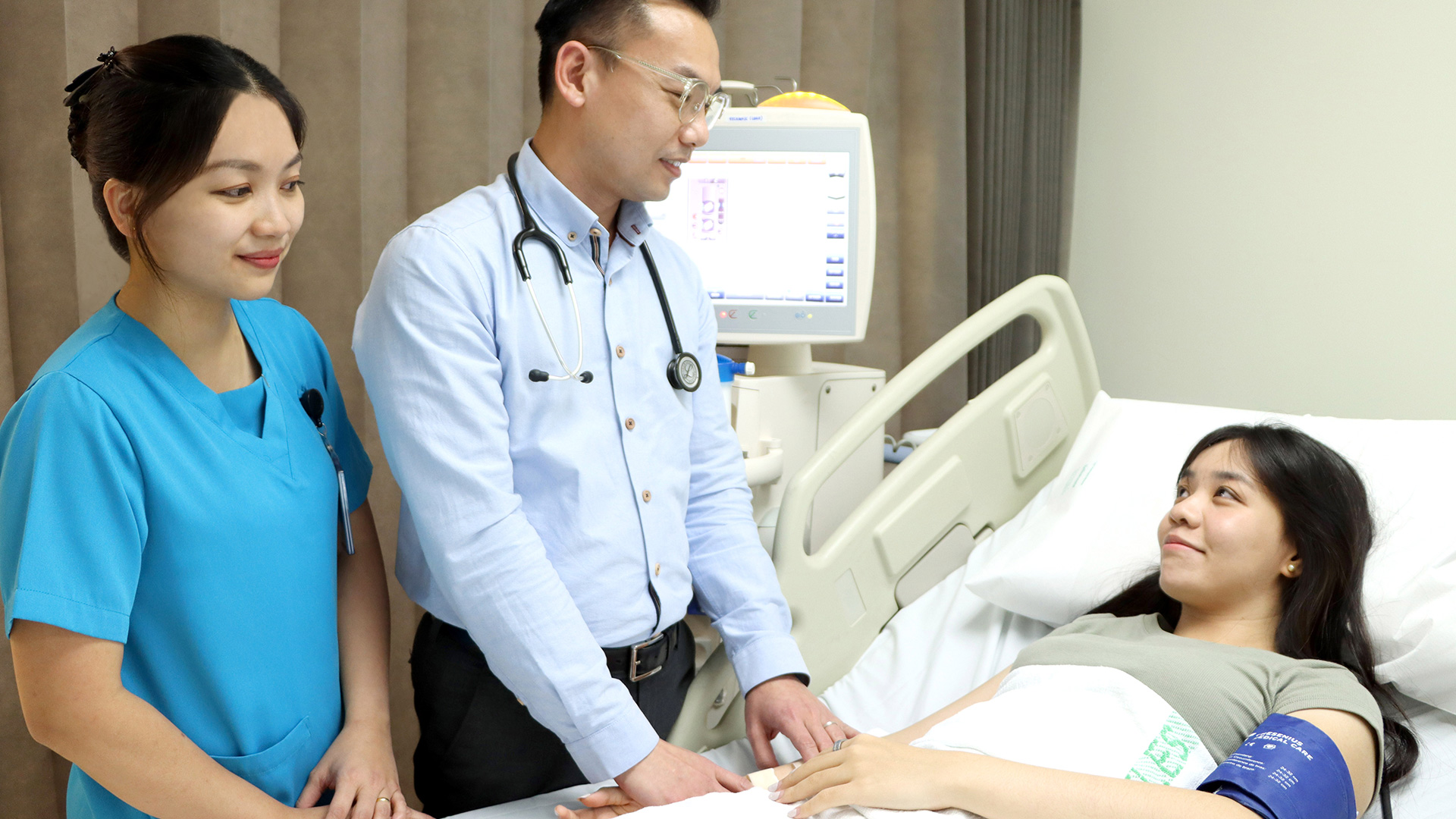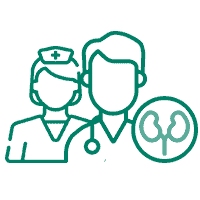 Experienced nephrologists and dialysis nurses offer high standards of care.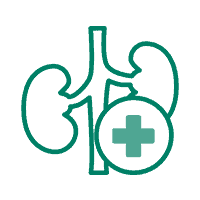 Suite of nephrology services including capabilities for vascular access related interventions, vascular dialysis catheter insertions and peritoneal dialysis catheter procedures.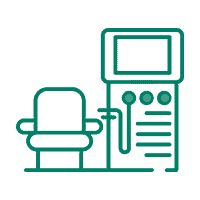 Comfortable setting with dialysis bed and a continuum of care, access to suite of healthcare specialist services as part of Raffles Hospital.
How do I find out if I'm suitable for dialysis at Raffles Dialysis Centre?
Prepare the necessary documents
As part of the assessment according to existing guidelines, you will need to prepare key documents for us to assess suitability for enrolment into Raffles Dialysis Centre.
These documents include:
Latest blood test results from the patient – which includes serology and virology status done within the last two months (Hepatitis B, Hepatitis C, HIV and Hep B core total), biochemistry (renal panel, liver function test) and full blood count.
Methicillin-resistant Staphylococcus aureas (MRSA) and Vancomycin-resistant Entrerococcus (VRE) swab test results – if you were discharged from another hospital.
Latest Electrocardiogram (ECG) and Chest X-Ray reports.
Personal details – NRIC or passport.
Latest three copies of dialysis report.
Full discharge summary from hospital (if you were discharged) which includes comorbidities and medication list.
Dialysis treatment plan from the primary nephrologist.
Get ready for enrolment
Once the necessary documents are provided and you are assessed to be suitable, we will be in contact and make the necessary arrangements for your dialysis.