Raffles Dialysis Centre provides specialised dialysis facilities for inpatients and outpatients with chronic or acute renal failure requiring treatment. We provide haemodialysis and peritoneal dialysis services.
Raffles Dialysis Centre uses state of the art dialysers that reduce the accumulation of larger uremic toxins that occur with regular dialysis treatments, leading to better patient outcomes.
Our Raffles Dialysis nurses are trained to provide appropriate support from start of the dialysis journey with Peritoneal Dialysis training and management of long-term care.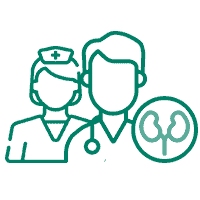 Experienced nephrologists and dialysis nurses offer high standards of care.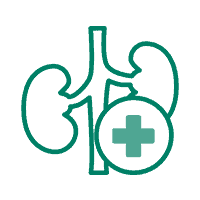 Suite of nephrology services including capabilities for vascular access related interventions, vascular dialysis catheter insertions and peritoneal dialysis catheter procedures.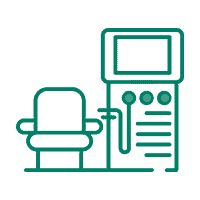 Comfortable setting with dialysis bed and a continuum of care, access to suite of healthcare specialist services as part of Raffles Hospital.
How do I find out if I'm suitable for dialysis at Raffles Dialysis Centre?
Prepare the necessary documents
As part of the assessment according to existing guidelines, you will need to prepare key documents for us to assess suitability for enrolment into Raffles Dialysis Centre.
These documents include:
Latest blood test results from the patient – which includes serology and virology status done within the last two months (Hepatitis B, Hepatitis C, HIV and Hep B core total), biochemistry (renal panel, liver function test) and full blood count.
Methicillin-resistant Staphylococcus aureas (MRSA) and Vancomycin-resistant Entrerococcus (VRE) swab test results – if you were discharged from another hospital.
Latest Electrocardiogram (ECG) and Chest X-Ray reports.
Personal details – NRIC or passport.
Latest three copies of dialysis report.
Full discharge summary from hospital (if you were discharged) which includes comorbidities and medication list.
Dialysis treatment plan from the primary nephrologist.
Get ready for enrolment
Once the necessary documents are provided and you are assessed to be suitable, we will be in contact and make the necessary arrangements for your dialysis.