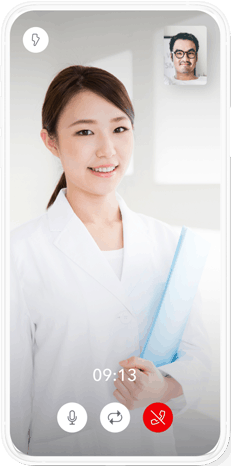 Chronic Illness Follow-up
If you have been seeing a Raffles doctor for chronic illness management, you can now have your follow-ups done via video consultations and your medication delivered right to your doorstep!
Simply download Raffles Connect on your mobile phone, select "Video Call a Doctor", followed by "Chronic Illness Follow-up and Medication Refill".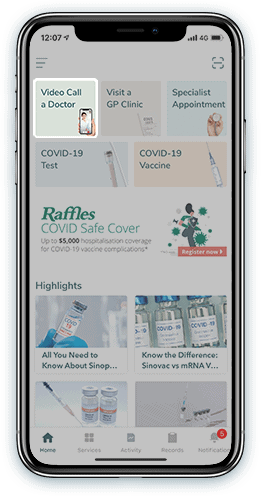 Step 1
On Raffles Connect home screen, select "Video Call a Doctor"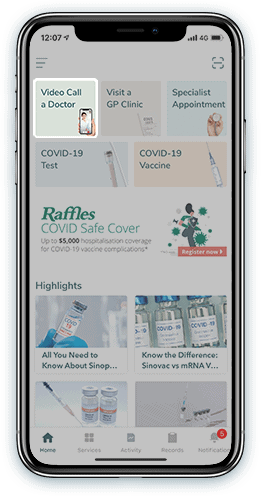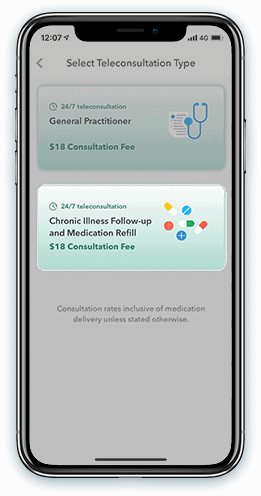 Step 2
Select "Chronic Illness Follow-up and Medication Refill"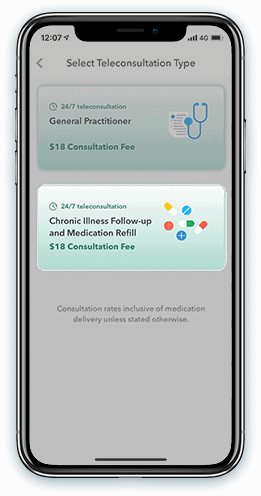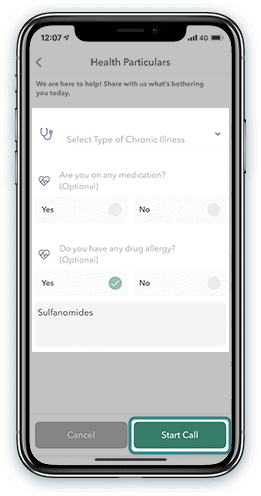 Step 3
Fill in your health particulars and press "Start Call"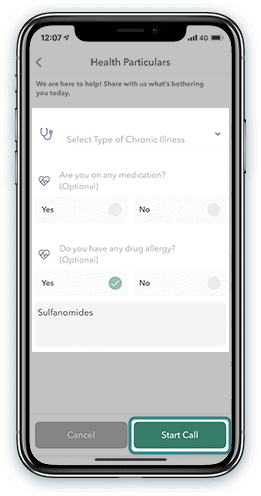 Video Consultation Requirements for Chronic Illnesses
Is video consultation on chronic illness management only meant for existing Raffles patients?
A video consult on chronic illness is only applicable for patients who have regular follow-ups for their chronic conditions with a Raffles doctor.
What conditions are suitable for video consultations?
Conditions that are suitable for a video consult are: diabetes, hypertension (high blood pressure) and hyperlipidemia (high cholesterol).
Your chronic condition must be well-controlled. You must also be compliant with your medication and not have any side effects.
What do I need to prepare for my video consultation?
Please prepare your identity card, medication, latest blood test and / or urine results, and any other investigative reports.
If you are consulting for high blood pressure, please have your BP machine ready.
If you are consulting for diabetes, please have your glucometer.
How will I get my medication after the consult?
Your medication will be delivered to your address by a courier service. To receive the medication, you will have to verify your identity by presenting your identification card. Upon delivery, please acknowledge receipt of your medication in the app.
Powered by: