What you need to know about COVID-19 testing
From 1 December 2020, in Singapore, you are able to get tested for COVID-19 with the Polymerase Chain Reaction (PCR) Swab Test without requiring prior approval or proof of travel*. You will also be able to take other tests including COVID-19 Serology (IgM) Test.
Now available at over 36 clinics in the Raffles Medical clinic network, select clinics are operational 24/7.
*Prior approval from the Ministry of Health (MOH) is still required to conduct the Polymerase Chain Reaction (PCR) Swab Test and Antigen Rapid Test (ART) at Raffles Medical clinics located in Changi Airport Transits 1, 2, 3 and 4.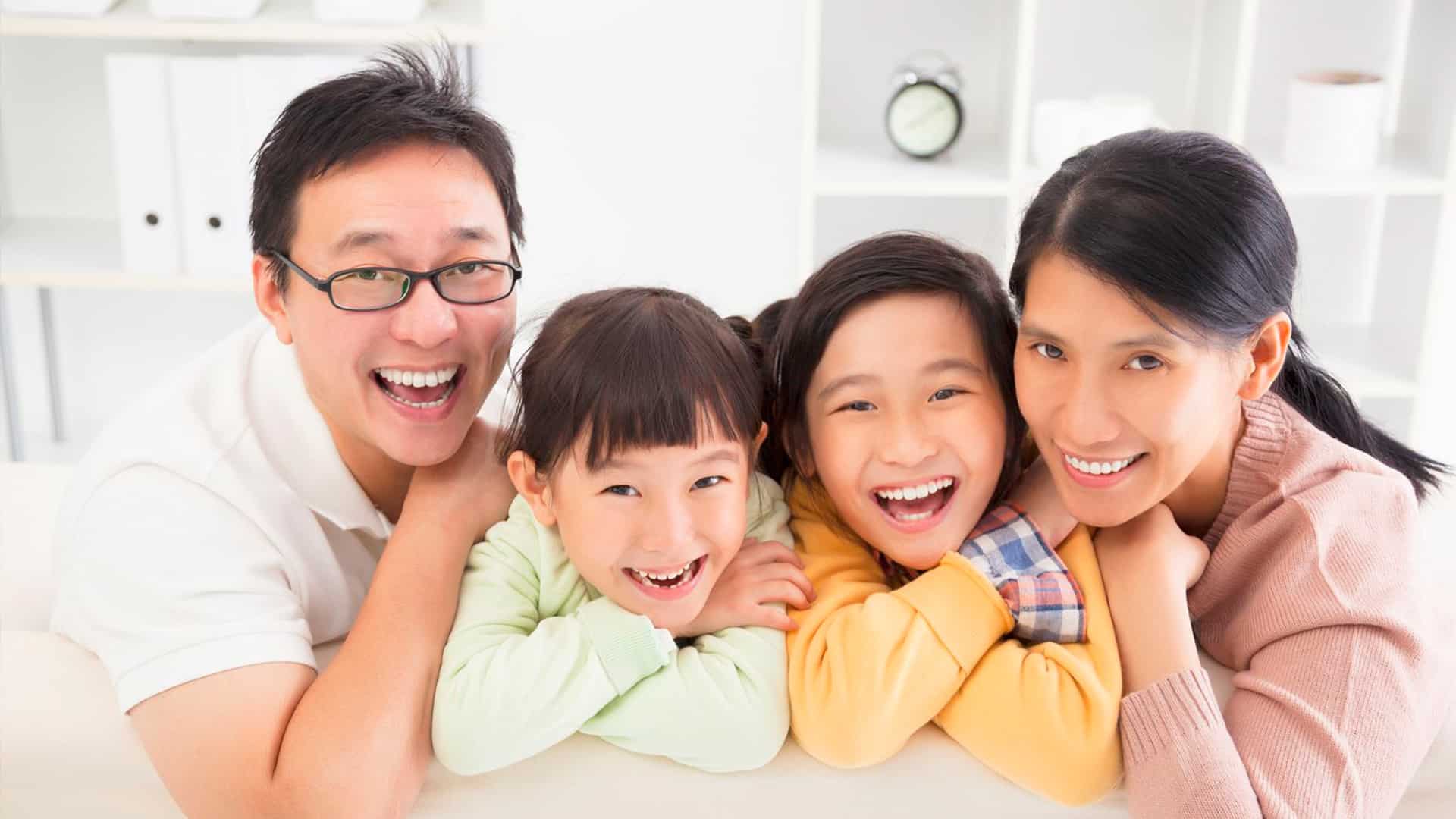 For general public
Voluntary COVID-19 testing begins from 1 December 2020.
Members of the public may choose to take any of the three COVID-19 tests.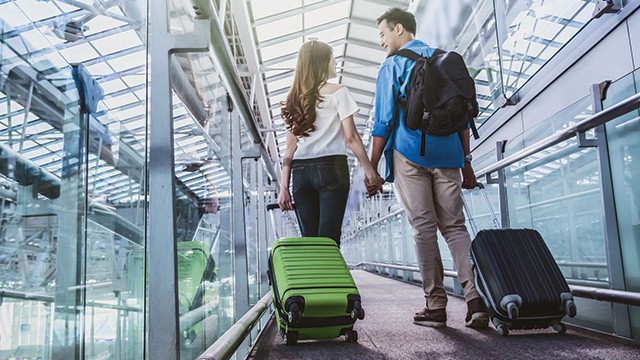 For travellers
From 1 December 2020 onwards, travellers need not have approval to take the COVID-19 PCR swab test.
Travellers have the option of taking the COVID-19 PCR test and COVID-19 Serology (IgM) test.
Disclaimer:
Travellers are responsible for ensuring that the pre-departure appointment is within the testing window that is in line with your country's destination requirement. RafflesMedical is not liable for any additional costs incurred should there be any rejection from the airlines, embassy and authorities. Should you need to confirm if the date you have booked is correct, please check with the respective embassy for advice.
COVID-19 tests and services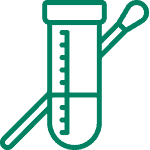 COVID-19 polymerase chain reaction (PCR) test
PCR swab tests directly detect the presence of the COVID-19 antigen in an individual. COVID-19 PCR Test is the most accurate and definitive test for COVID-19. Over 36 Raffles Medical clinics are able to administer the COVID-19 PCR Test.

COVID-19 Serology IgM rapid test
Serology tests detect the body's immune response to the infection caused by the virus, serology tests cannot be used solely to determine COVID-19 infection. Over 36 Raffles Medical clinics are able to administer the COVID-19 Serology (IgM) Test.

Antigen Rapid Test
COVID-19 Antigen Rapid Test is an additional test for COVID-19 used only for pre-event testing. This test is less accurate than the COVID-19 PCR Test and is used as a complement test.
How to book your COVID-19 tests with RMG
Follow these steps to book your COVID-19 tests and make an appointment with Raffles Medical
Step 1:
Purchase your COVID-19 tests and book your appointment through the Raffles Connect app.
OR
Pay for your covid-19 PCR test online and book your appointment later.
Pay online
Step 2:
What details will you need to book an appointment for COVID-19 tests?
Identity card and passport
Possible times for your test slots
Address in Singapore
Contact number
Email address
Flight details*
*For travellers only
Step 3:
RMG will send a reminder via SMS 48 hours ahead of the pre-booked and scheduled appointment.
Step 4:
What documents to bring on the day of appointment?
For pre-departure swab tests, please bring the following:
NRIC / birth certificate (if you're under 15 years old) or employment pass / work permit (for foreigners)
Passport
Flight details (where applicable, soft copy is acceptable)
Step 5:
Results of the COVID-19 tests (PCR swab test and/or serology IgM rapid test) will be sent to the individual's email address.
Raffles Medical COVID-19 Testing locations
Clinic
Address
Swabbing Hours
Swab available for children?
Changi Airport
Singapore Changi Airport
65 Airport Boulevard B2-01
Singapore 819663
24 hours
Yes


6 to 12 years old

RM @ Raffles Hospital
585 North Bridge Road
#0​2-00
Singapore 188770
Monday to Sunday
9.00am to 9.00pm
Yes


6 to 12 years old

Holland V
118 Holland Ave
Monday to Friday
8.30am to 7.30pm

Saturday & Sunday
8.30am to 7pm
Yes


6 to 12 years old

Sixth Ave
10E Sixth Avenue
#01-03
Singapore 276474
Tuesday to Friday
10.00am to 12.00pm
No
Shaw Centre
1 Scotts Road, Shaw Centre, Level 4
​Unit #4-09 to 14
Singapore 228208
Monday to Friday
9.00am to 3.00pm
Saturday
9.00am to 10.30am
Yes (Mon to Friday only)


6 to 12 years old

Raffles City
252 North Bridge Road
#02-17 Raffles City Shopping Centre
Singapore 179103
Monday to Friday
9.00am to 2.00pm
Saturday
9.00am to 9.45am
No
Harbourfront
1 Maritime Square
#03-56 HarbourFront Centre
Singapore 099253
Monday to Friday
9.00am to 1.30pm
Saturday
9.00am to 10.30am
No
Anchorpoint
370 Alexandra Road
#B1-41 Anchorpoint
Singapore 159953
Monday to Friday
10.00am to 11.00am
2.00pm to 4.00pm
No
Jurong East
Blk 131 Jurong Gateway Road
#01-267
Singapore 600131
Monday to Friday
9.00am to 12.00pm
2.0pm to 3.30pm
Saturday
9.00am to 11.30am
No
Jurong Point
1 Jurong West Central 2
#B1A-19D Jurong Point Shopping Centre
Singapore 648886
Monday to Friday
10.00am to 12.00pm
2.00pm to 4.00pm
Saturday
10.00am to 12.00pm
No
Clementi
Blk 446 Clementi
Ave 3 # 01-189
Singapore 120446
Monday to Friday
10.00am to 12.00pm
2.30pm to 4.00pm
No
Causeway Point
1 Woodlands Square
#05-20 Causeway Point
Singapore 738099
Monday to Friday
9.00am to 3.00pm
No
Northpoint
930 Yishun Avenue 2
#03-35 Northpoint City (North Wing)
Singapore 769098
Tuesday to Friday
10.00am to 12.00pm
2.00pm to 4.00pm
No
Sembawang
Blk 355 Sembawang Way
#01-06
Singapore 750355
Tuesday to Friday
10.00am to 12.00pm
2.00pm to 4.00pm
No
Ang Mo Kio
Blk 722 Ang Mo Kio
Avenue 8 #01-2825
Singapore 560722
Monday to Friday
9am to 7pm
Saturday & Sunday
9am to 9.30am
No PH swabbing
No
Bishan
Blk 283 Bishan Street 22
#01-177
Singapore 570283
Monday to Friday
9am to 12pm
2pm to 4pm
Saturday & Sunday
9am to 9.30am
No PH swabbing
No
Toa Payoh
Blk 177 Toa Payoh Central
#01-170
Singapore 310177
Monday to Friday
9am to 12pm
2pm to 4pm
Saturday & Sunday
9am to 9.30am
No PH swabbing
No
Lot 1
21 Choa Chu Kang Ave 4
#B1-07A Lot 1 Shopper's Mall
Singapore 689812
Monday to Friday
10.30am to 12.30pm
2pm to 3pm
Saturday to Wednesday
6.30pm to 7.00pm
Yes (Tues to Fri AM only)


6 to 12 years old

Yew Tee
21 Choa Chu Kang North 6
#01-02 Yew Tee Point
Singapore 689578
Tuesday to Friday
2.30pm to 4.30pm
No
Hillion
Hillion Mall 17 Petir Road
#02-7/8 Singapore 678278
Tuesday
10:30am to 12.30pm
Saturday
2.30pm to 4.00pm
Yes


6 to 12 years old

Tampines 1
10 Tampines Central  1
#03-28 Tampines One
Singapore 529536
Monday to Sunday & PH
2:30pm to 4:30pm
6:30pm to 8:00pm
Yes


6 to 12 years old

Loyang
Blk 259 Pasir Ris Street 21
#02-33 Loyang Point
Singapore 510259
Monday to Friday
2:30pm to 4:30pm
No
White Sands
1 Pasir Ris Central Street 3
#04-19 Whitesands
Singapore 518457
Monday to Friday
2:30pm to 4:30pm
No
Hougang Central
Blk 809 Hougang Central
#01-180
Singapore 530809
Monday to Friday
2:30pm to 4:30pm
No
Rivervale Mall
11, Rivervale Crescent
#02-17 Rivervale Mall
Singapore 545082
Monday to Friday
2:30pm to 4:00pm
No
NEX
23 Serangoon Central
#B2-01, nex
Singapore 556083
Monday to Friday
2:30pm to 4:00pm
No
Compass One
1 Sengkang Square #04-09
Singapore 545078
Monday to Friday
9.00pm to 12.00pm
2.00pm to 4.00pm
Saturday
9.00am to 11.00am
No
Waterway Point
83, Punggol Central
#02-29 Waterway Point
Singapore 828761
Monday to Friday
9.00am to 12.00pm
2.00pm to 4.00pm
No
Bedok North
Blk 203 Bedok North Street 1
#01-467
Singapore 460203
Monday to Friday
8.30am to 12.00pm
2.00pm to 5.00pm
Saturday & Sunday
8.30am to 10:00am
No
Siglap
55 Siglap Road
#02-11/12 Siglap Centre
Singapore 455871
Monday to Friday
8.30am to 12:00pm

Saturday & Sunday
 8.30am to 10:00am
Yes


6 to 12 years old

Joo Chiat
471 Joo Chiat Road
Singapore 427680
Monday to Friday
8.30am to 12:00pm
Saturday & Sunday
8.30am to 10:00am
Yes


6 to 12 years old

East point
3 Simei Street 6 Eastpoint Mall
#02-27
Singapore 528833
Monday to Friday
8.30am to 1.00pm
Saturday & Sunday
8.30am to 11.00am
No
Changi City Point
5 Changi Business Park Central 1,
Changi City Point, #B1-55/56
Singapore 486038
Monday to Friday
8.30am to 1.00pm
Saturday
8.30am to 10:30am
No
Marina Bay
Financial Centre
12 Marina Boulevard #17-05
Marina Bay Financial Centre Tower 3
Singapore 018982
Monday to Friday
2:00pm to 4:00pm
No
Anson Centre
51 Anson Road #01-51
Anson Centre
Singapore 079904
Monday to Friday
9:00am to 4:00pm
Saturday
9.00am to 11.00am
No
80 Robinson
80 Robinson Road, #01-00
Singapore 068898
Monday to Friday
9:00am to 4:00pm
Saturday
9.00am to 11.00am
No
SLT
50 Raffles Place
#01-02A/C Singapore Land Tower
Monday to Friday
9:00am to 4:00pm
Saturday
9.00am to 11.00am
No
Frequently Asked Questions about COVID-19 tests