What you need to know about Pfizer-BioNTech vaccine
The first COVID-19 vaccine to be approved for emergency use by the World Health Organisation in December 2020, the Pfizer-BioNTech COVID-19 vaccine today is used globally in the fight against COVID-19. The Pfizer-BioNTech vaccine is also approved by Singapore's Health Sciences Authority and is part of Singapore's national vaccination programme.
What's different about the Pfizer-BioNTech vaccine?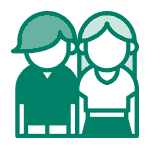 Approved for use in adolescents
Pfizer-BioNTech is one of the only COVID-19 vaccines that is approved for use in adolescents, aged 12 years and above.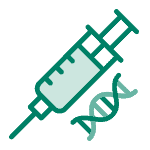 First mRNA vaccine to be developed for COVID-19
Developed by German company BioNTech in partnership with Pfizer, this vaccine is the first widely-available vaccine to use mRNA technology.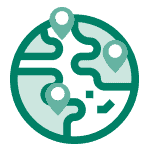 Approved by 88 countries globally
The Pfizer-BioNTech vaccine is approved for use in 88 countries globally and counting.
Who is eligible for taking Pfizer-BioNTech?
| | |
| --- | --- |
| | Individuals aged 12 years and older. |
---
What is the recommended dosage for administration?
| | |
| --- | --- |
| | According to WHO, the recommendation is two-dose with an interval of 3-4 weeks between first and second dose. |
How safe is Pfizer-BioNTech?
Efficacy rate of 95% in preventing Covid-19 symptomatic disease in adults aged 16 years and older.