What you need to know about COVID-19 vaccines
The Health Sciences Authority (HSA) and Expert Committee on COVID-19 vaccination have assessed that the Pfizer-BioNTech / Comirnaty and Moderna / Spikevax mRna-based COVID-19 vaccines are safe and effective for the general adult population, including people with chronic medical conditions. They were granted interim authorisation for their use in Singapore under the Pandemic Special Access Route (PSAR).
The primary vaccination series consists of two doses, with the second dose administered 21 days later for the Pfizer / Comirnaty vaccine and 28 days later for the Moderna / Spikevax vaccine.
Understanding the virus that causes COVID-19
Coronaviruses, like the one that causes COVID-19, are named because of their crown-like spikes on their surface, known as the spike protein.
How does the mRNA vaccine work?
Unlike traditional methods of injecting a weakened or a dead form of virus into the body, the Pfizer-BioNTech and Moderna COVID-19 vaccines consist of messenger RNA (mRNA). When administered into the muscle, the mRNA vaccine gives instructions to our muscle cells to create a harmless protein piece, which is also known as the "spike protein".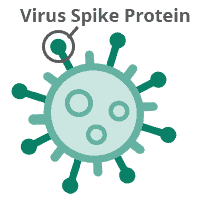 mRNA vaccines give instructions to your body to make copies of the spike protein. The spike protein is also known as a glycoprotein, which contains carbohydrates such as sugar molecules.
After the spike protein is created, the cells break down and gets rid of these instructions.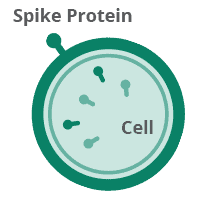 Next, the cells display the protein piece on its surface. Our immune systems recognise that the protein does not belong there and starts building an immune response to it by making antibodies.
This process also occurs when there is a natural infection against COVID-19.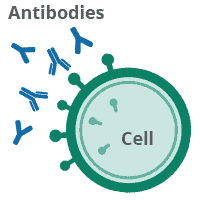 At the end of the process, the body would have learnt to protect itself against a future infection.
The benefit of mRNA vaccines, like all vaccines, is that those vaccinated gain this protection without ever having to risk the serious consequences of falling ill with COVID-19.
mRNA Vaccines Are New, But Not Unknown
mRNA vaccines have been studied previously for diseases such as influenza, zika virus, rabies, and cytomegalovirus (CMV). Beyond vaccines, cancer research has explored using mRNA to trigger the immune system to target specific cancer cells.
FAQs: All you need to know about COVID-19 vaccines
What to expect for your first COVID-19 vaccine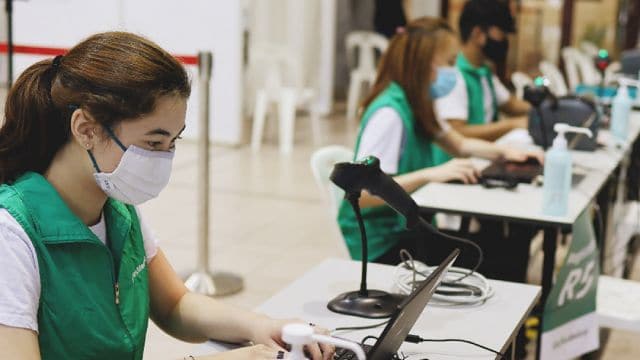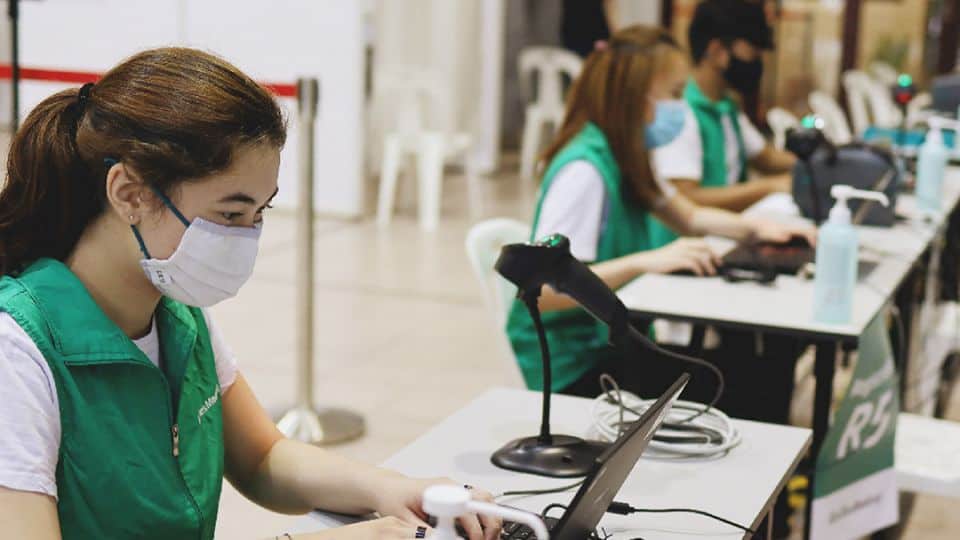 Step 1
Register and get your health assessed.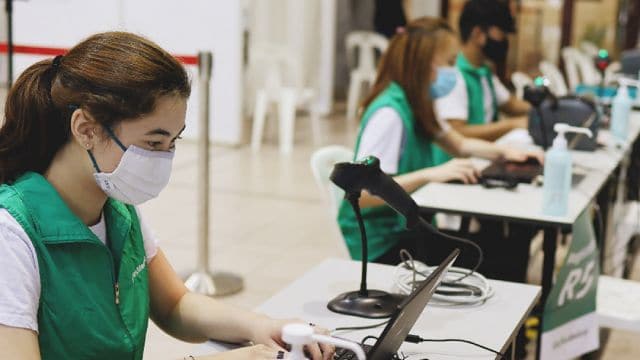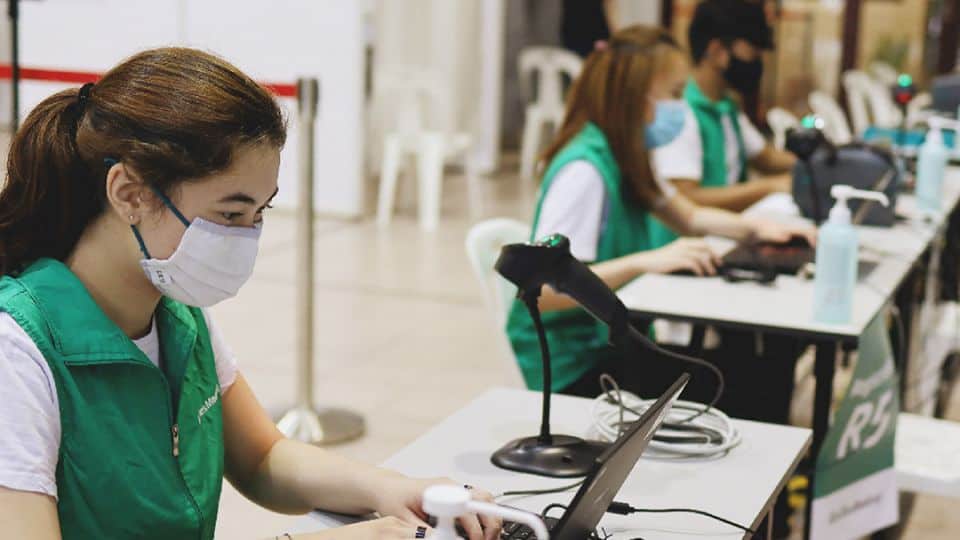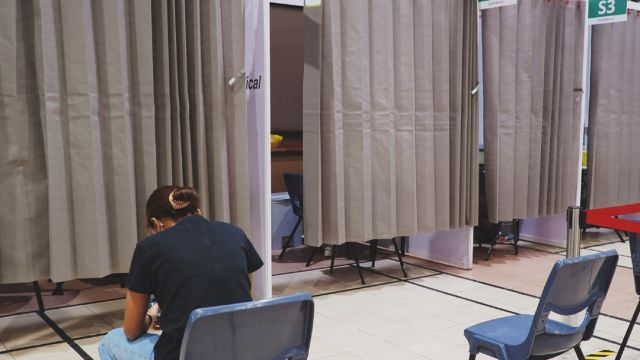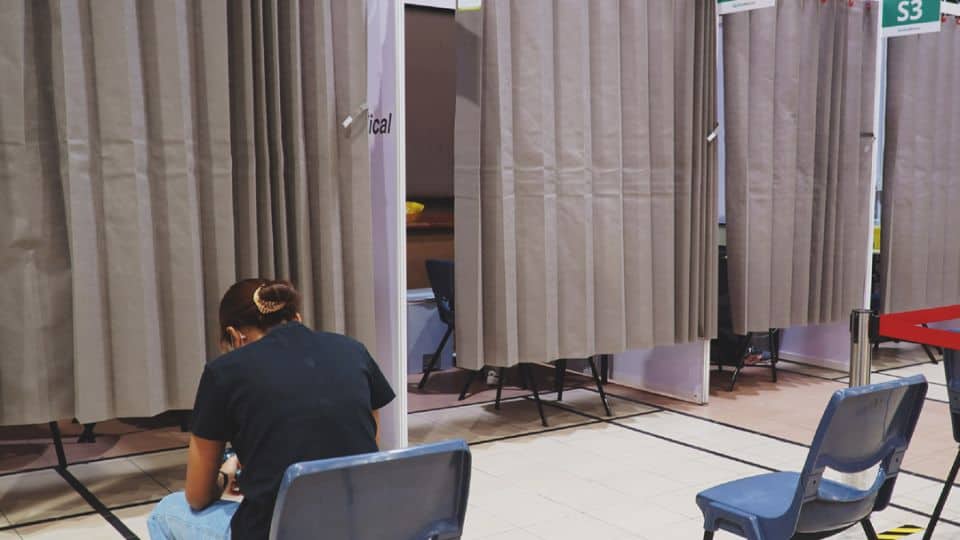 Step 2
Take a seat in the waiting area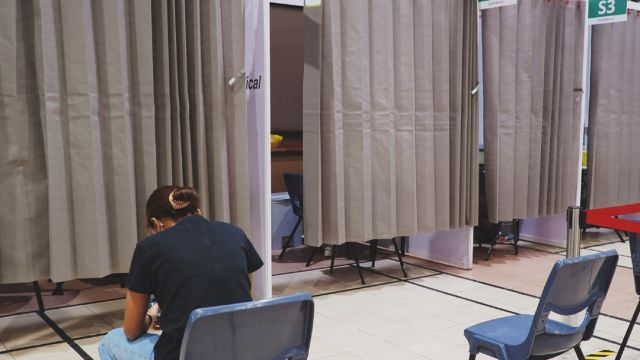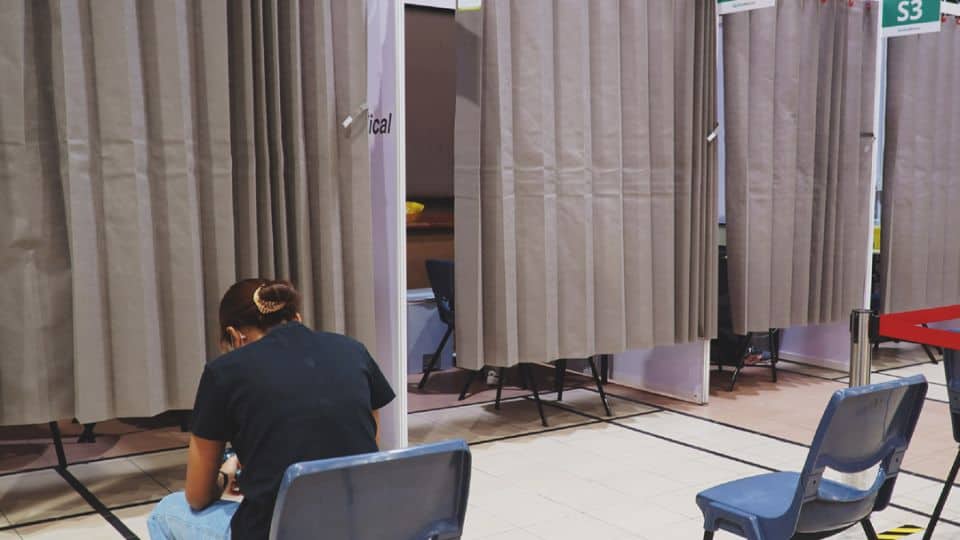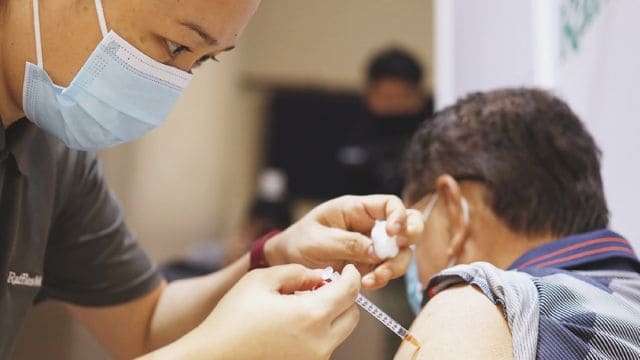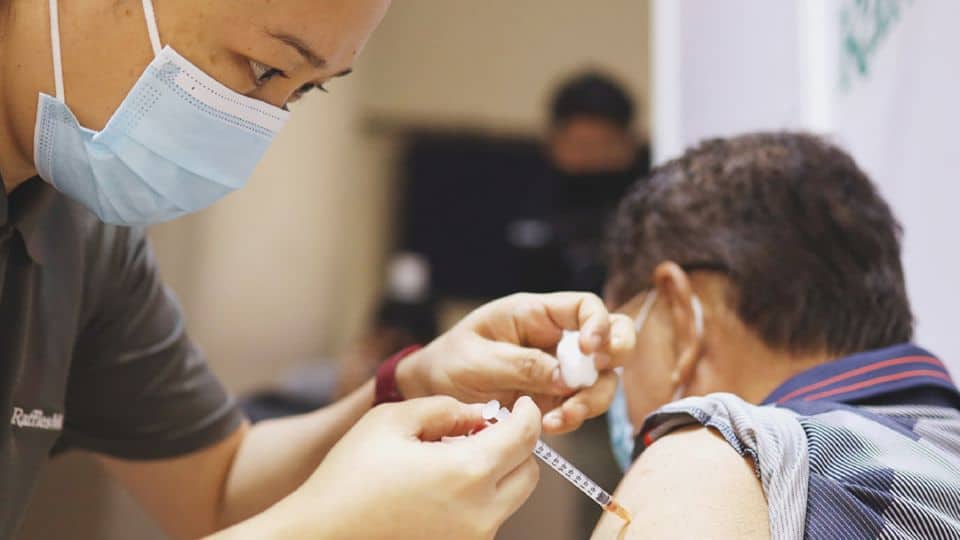 Step 3
Receive your vaccination.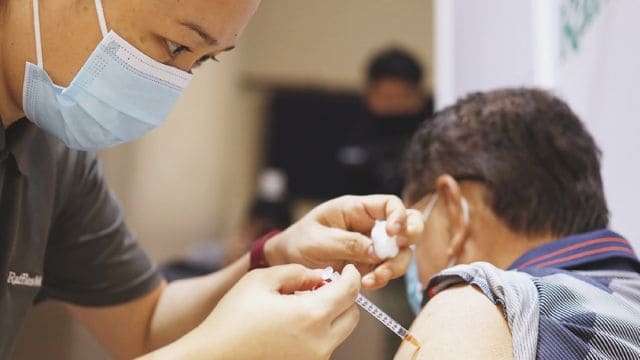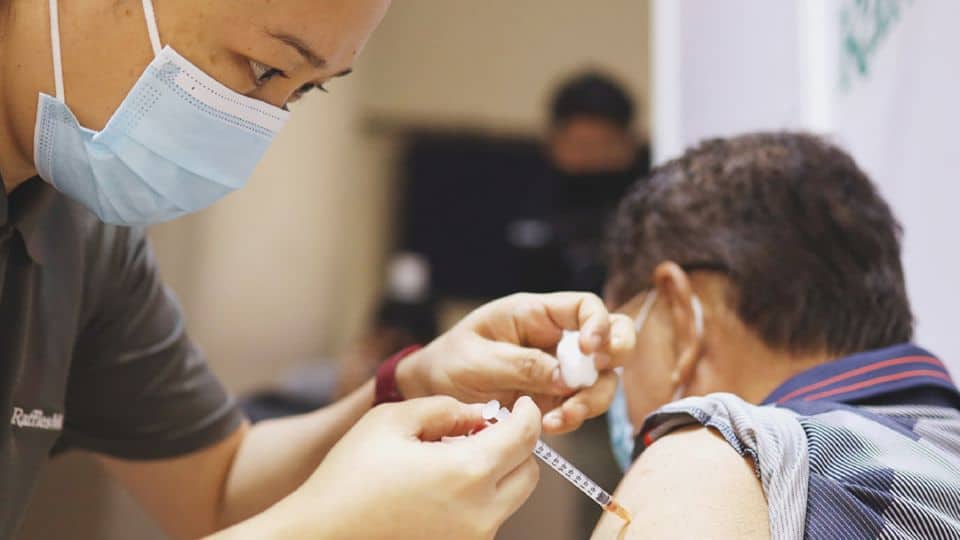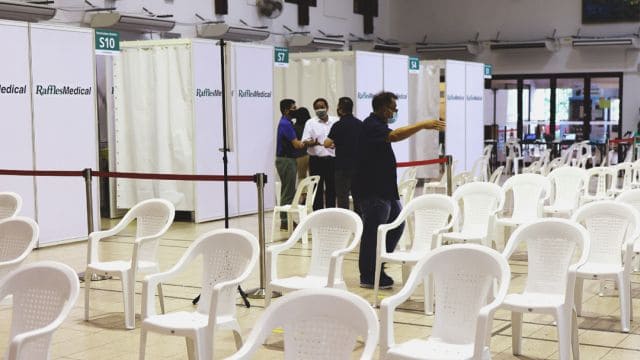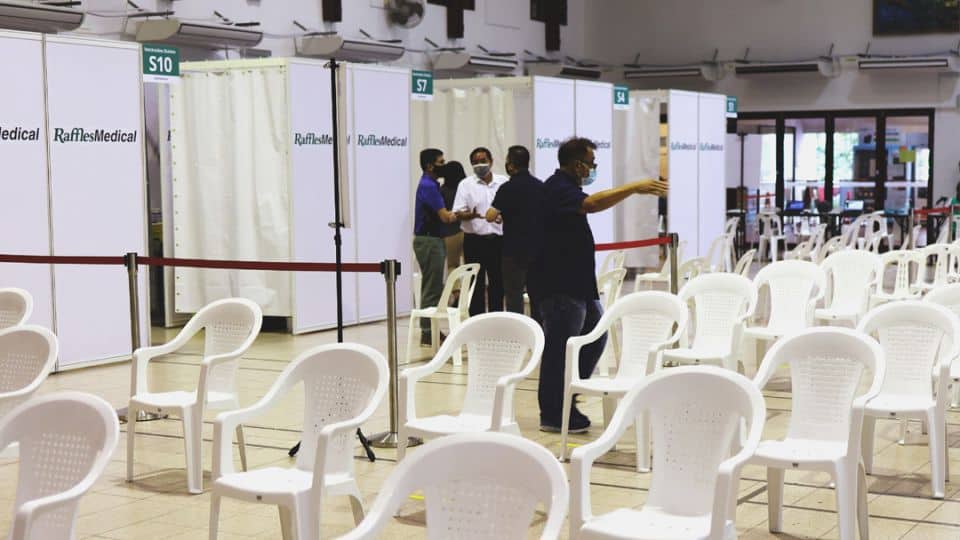 Step 4
Rest in the observation area for 30 minutes.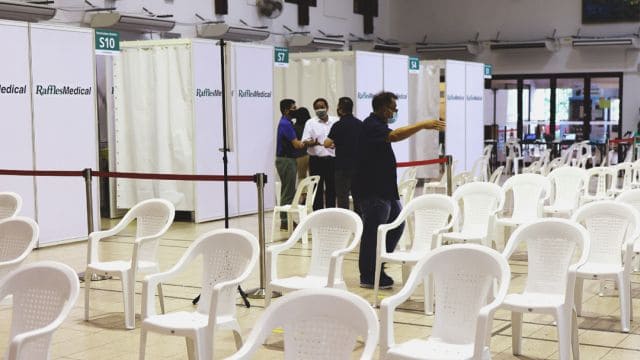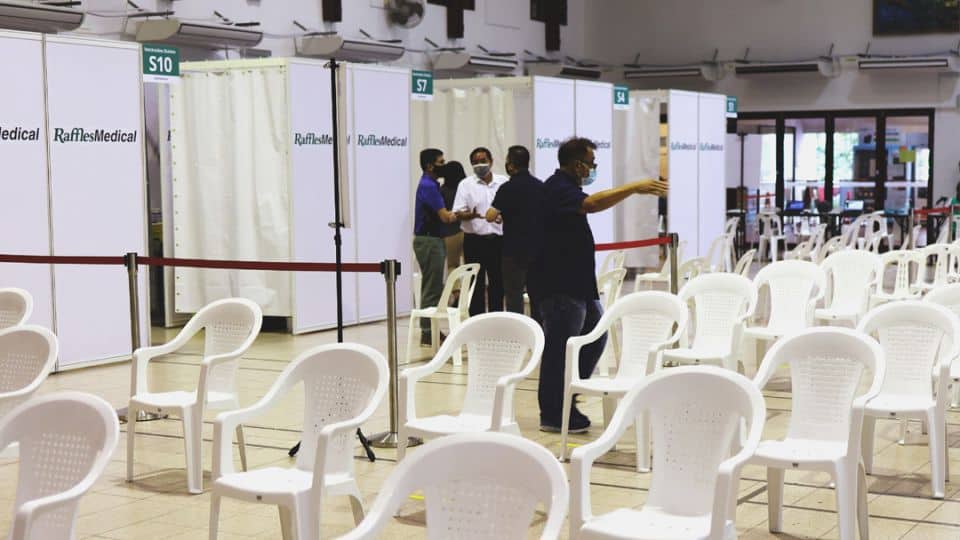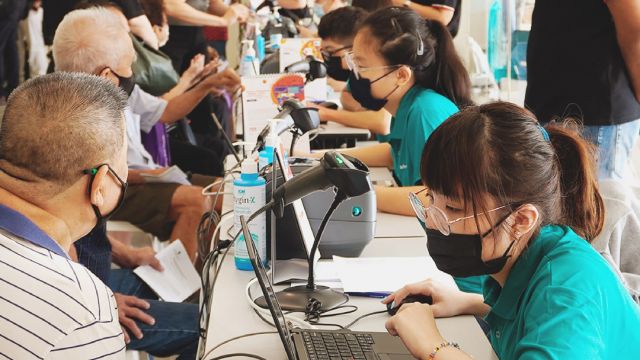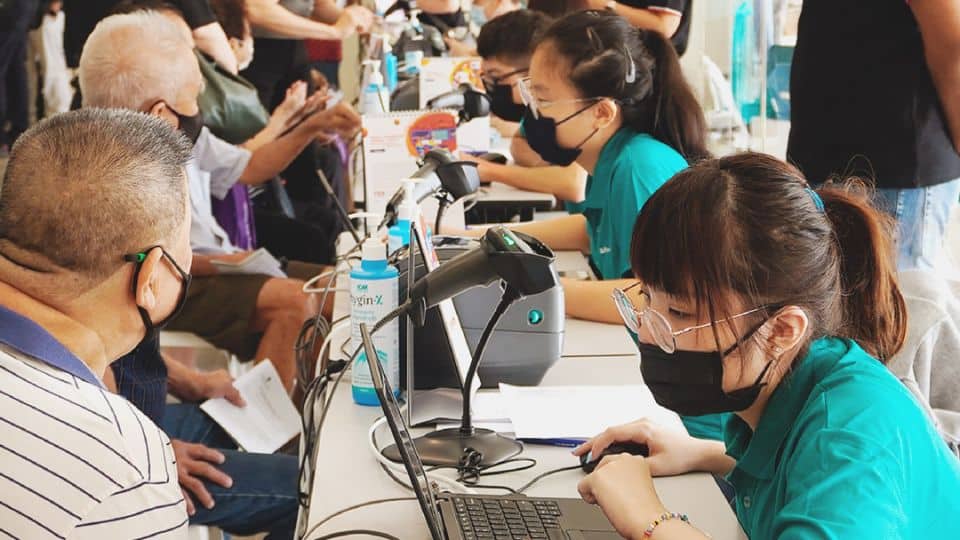 Step 5
Get discharged and book your second appointment.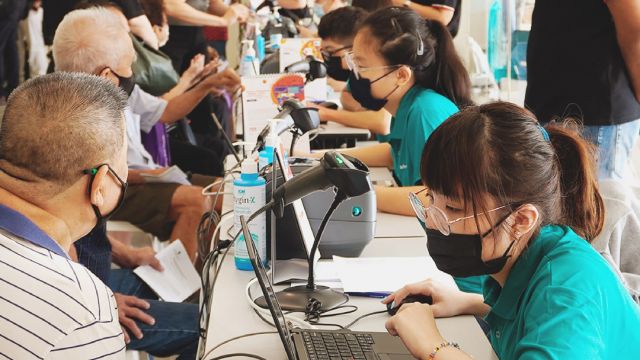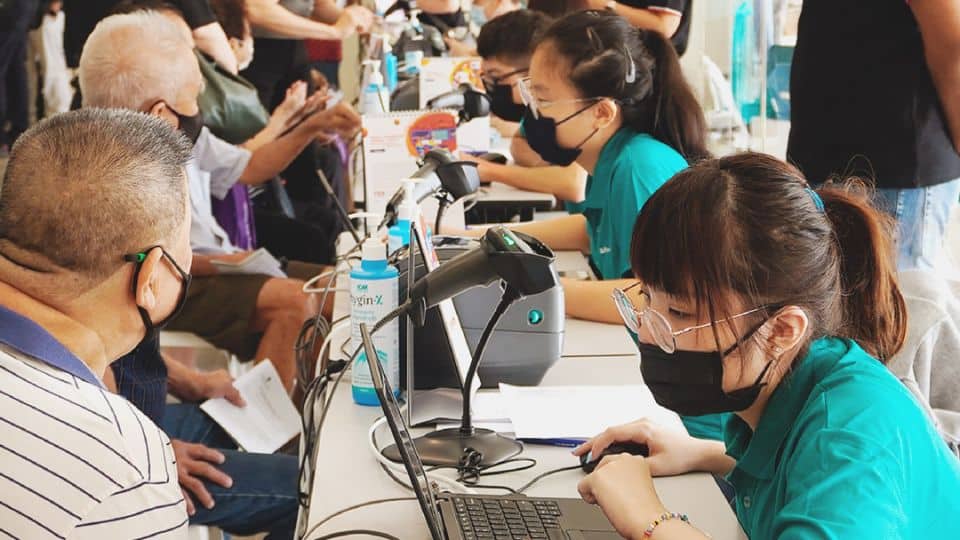 Raffles Medical Group vaccination centre locations
| Vaccination Centre | Address |
| --- | --- |
| Changi Terminal 4 Vaccination Centre | T4 Departure Drive, Singapore Changi Airport, Terminal 4, Singapore 918146 |
| Hong Kah North Community Centre Vaccination Centre | 30 Bukit Batok Street 31, Singapore 659440 |
| Marine Parade Community Centre Vaccination Centre | 278 Marine Parade Rd, Singapore 449282 |
| Marsiling Community Centre Vaccination Centre | 100 Admiralty Rd, Singapore 739980 |
| Nanyang Community Centre Vaccination Centre | 60 Jurong West Street 91, Singapore 649040 |
| Nee Soon East Community Centre Vaccination Centre | 1 Yishun Ave 9, Singapore 768893 |
| Pasir Ris Elias Community Centre Vaccination Centre | 93 Pasir Ris Drive 3, Singapore 519498 |
| Punggol 21 Community Centre Vaccination Centre | 80 Punggol Field, Singapore 828815 |
| Queenstown Community Centre Vaccination Centre | 365 Commonwealth Ave, Singapore 149732 |
| Seng Kang Community Centre Vaccination Centre | 2 Sengkang Square, #01-01, Singapore 545025 |
| Tanjong Pagar Community Centre Vaccination Centre | 101 Cantonment Rd, Singapore 089774 |
| Teck Ghee Community Centre Vaccination Centre | 861 Ang Mo Kio Ave 10, Singapore 569734 |
| Yuhua Community Centre Vaccination Centre | 90 Boon Lay Way, Singapore 609958 |