What you need to know about Moderna vaccine
The Moderna mRNA-1273 (Moderna) COVID-19 vaccine is the second vaccine approved by the World Health Organisation for emergency use against COVID-19. A mRNA-based vaccine, this is a two-dose vaccine against COVID-19.
What's different about the Moderna vaccine?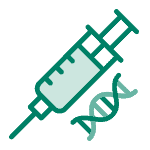 Uses mRNA base technology
Similar to the Pfizer-BioNTech, Moderna uses mRNA technology.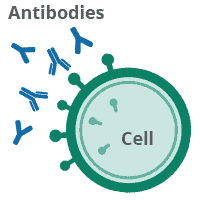 mRNA technology teaches cells to make a protein
By teaching our cells how to make a protein or a piece of the protein, this triggers an immune response against Covid-19.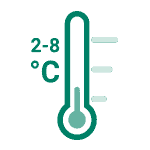 Can be stored refrigerated at 2-8 degrees Celsius for up to 30 days
Vaccine is provided as a frozen suspension at -25 to -15 degrees Celsius but can be stored at warmer temperatures ahead of use.
Who is eligible for taking Moderna / Spikevax?
Individuals aged 18 years and older with:

No history of anaphylaxis to mRna COVID-19 vaccines or its components, and
No high-risk allergic reactions to a previous dose of mRna COVID-19 vaccine or its components
Source: https://www.moh.gov.sg/covid-19/vaccination
---
What is the recommended dosage for administration?
The dosing regimen for the primary vaccination (two doses) is 28 days apart.
A booster dose is recommended to be taken five months after being vaccinated with two doses of the Pfizer-BioNTech or Moderna / Spikevax vaccines.
Source: www.vaccine.gov.sg/faq
If you are unsure of your suitability for the vaccine, please consult your doctor first.
Efficacy rate of 94.1% in preventing Covid-19 symptomatic disease in adults aged 18 years and older.