What you need to know about Moderna vaccine
The Moderna mRNA-1273 (Moderna) COVID-19 vaccine is the second vaccine approved by the World Health Organisation for emergency use against COVID-19. A mRNA-based vaccine, this is a two-dose vaccine against COVID-19.
What's different about the Moderna vaccine?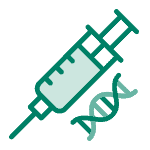 Uses mRNA base technology
Similar to the Pfizer-BioNTech, Moderna uses mRNA technology.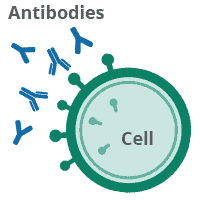 mRNA technology teaches cells to make a protein
By teaching our cells how to make a protein or a piece of the protein, this triggers an immune response against Covid-19.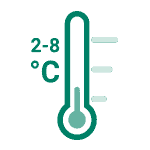 Can be stored refrigerated at 2-8 degrees Celsius for up to 30 days
Vaccine is provided as a frozen suspension at -25 to -15 degrees Celsius but can be stored at warmer temperatures ahead of use.
Who is eligible for taking Moderna?
| | |
| --- | --- |
| | Individuals aged 18 years and older, with no history of anaphylaxis. |
---
What is the recommended dosage for administration?
| | |
| --- | --- |
| | According to WHO, the recommendation is two-dose with an interval of 28 days apart between first and second dose. |
Efficacy rate of 94.1% in preventing Covid-19 symptomatic disease in adults aged 18 years and older.