Covid-19 variants: The B.1.617 strain Common Questions Asked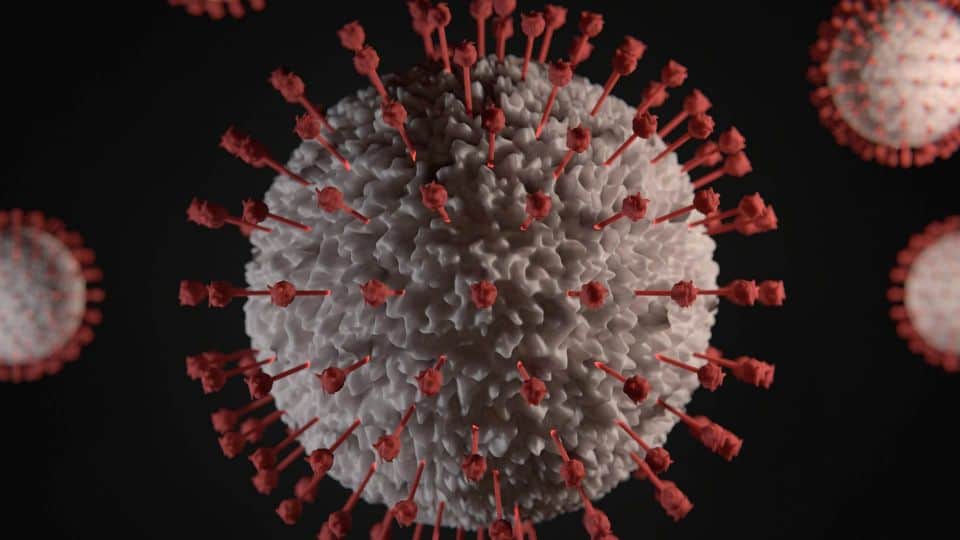 Genetic variants of SARS-CoV-2 have been emerging and circulating around the world throughout the COVID-19 pandemic. A variant has one or more mutations that differentiate it from other variants in circulation. Vaccine makers are worried about new variants escaping the protection offered by immunisation that they are already testing booster shots and tweaking their vaccine formulas to specifically target some of the more troubling variants.
What is the B.1.617 strain?
The B.1.617 variant was first detected in October 2020, in India. On May 10, the WHO classified it as a "variant of concern", along with other variants detected in Britain, Brazil and South Africa, a term suggesting that it is more contagious, able to evade some treatments, cause more severe disease or gets past diagnostic tests.
What is unique about the B.1.617 variant?
There are three sub-strains of the B1617 variant are B16171, B16172 and B16173, and they share some characteristic mutations. The variant has been called the "Bengal strain" as it was first detected in that region in India. It has also been called a triple mutant – although the variant contains a total of 13 spike protein mutations, there are three which are of concern. All three mutations have been detected in other globally circulating variants and experts say they have evolved independently as the virus adapts to better infect humans.
One of the mutations, E484Q, which is very similar to the E484K mutation found in the South African and Brazilian variants, has been called the "escape mutation". This is because it appears to partially "escape" immunity from prior infection or vaccines.
Another mutation, L452R, was associated with large outbreaks in California and is estimated to be 20 per cent more transmissible than earlier waves of the virus.
A third mutation, P681R, is also thought to make the virus more infectious.
How far has it spread?
Sample testing is not widespread enough across India to determine how far or quickly the variant is spreading. It was detected in 220 out of 361 Covid samples collected between January and March in the western Indian state of Maharashtra. In addition, it has also been spotted in at least 44 countries, according to the GISAID global database.
Is it driving the surge of cases in India?
India has recorded the world's sharpest spike in coronavirus infections this month, with political and financial capitals New Delhi and Mumbai running out of hospital beds, oxygen and medicines. According to Sujeet Kumar Singh, the director of India's NCDC, the current surge in cases seen over the last one and half month in some states especially Maharashtra shows a correlation with rise in the B.1.617 lineage. Of note too is that the highly transmissible B117 variant first detected in the UK is also behind spikes in other parts of India. The wave of cases in India could also have been contributed by large gatherings, and lack of preventive measures such as mask-wearing or social distancing, not to mention India's high population and density.
What is the situation like in Singapore?
As of 3rd May, ten local cases were found to have been infected with these Covid-19 variants – seven were infected with the B.1.6172 variant, while three were found with the B.1.6171 variant. (Eight local cases have the B1351 variant that was first found in South Africa).
Does Covid19 vaccination help?
Definitely!
An analysis of the 40 Covid-19 cases in the Tan Tock Seng Hospital (TTSH) cluster, the nine who had received full doses of the Covid-19 vaccinations were either asymptomatic or exhibited mild symptoms, and none required oxygen support. The remaining 31 people were either partially or not at all vaccinated. Of the latter group of unvaccinated individuals, seven required oxygen therapy.
The TTSH cluster had arisen from a viral variant, but the vaccine appears to have done relatively well against it. Five of the cases from the TTSH cluster have the B.1.617.2 variant, including the 46-year-old nurse who was the first detected case in the cluster. She had received two doses of the Covid-19 vaccine and suffered mild symptoms of a cough, sore throat and body aches though she was infected. Hence, while vaccination may not fully prevent a person from getting Covid-19, it can protect people from becoming severely ill with the disease. Also, the TTSH cluster would have been significantly larger, and the likelihood of that cluster getting out of control, had frontline workers not been vaccinated.
COVID-19 Vaccination 101
Let us help you better understand the development of COVID-19 vaccination to enable you to make a more well-informed decision.