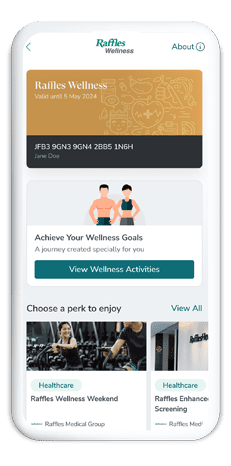 Your Holistic
Well-being Matters
Specially curated and individualised in-app wellness programme
What is Raffles Wellness?
From caring for you in sickness to caring for you in health, we believe everyone should be empowered with the tools and skills to be their best self, whatever their age and condition.
Raffles Wellness is a specially curated and individualised in-app wellness programme that aims to enable our members to live healthily across four wellness dimensions – physical, social, mental and intellectual.
We believe everyone can: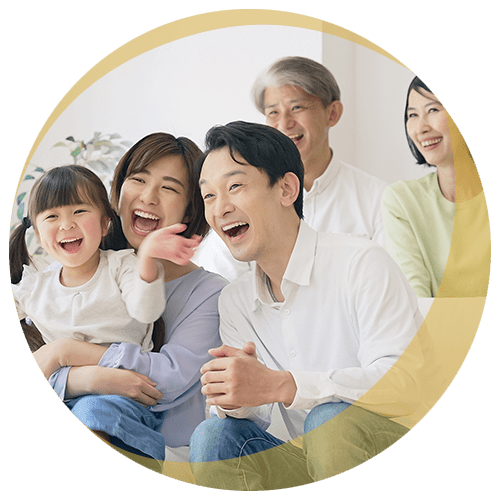 Live life fully, finding meaning in daily interactions and activities.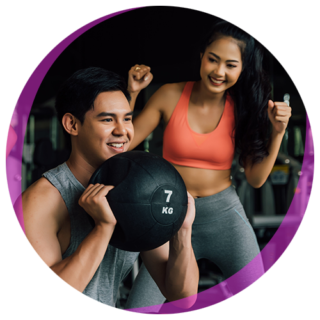 Be Better by taking small steps towards a healthier life.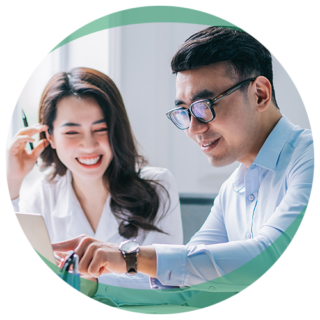 See Today and every day as an opportunity to improve and take personal ownership.
A comprehensive medically-validated wellness programme supported by a multi-disciplinary healthcare team.
Receive personalised health advice and guided care on your wellness journey.
Track and improve your health, and enjoy curated wellness offerings from over 40 wellness partners.
What A Raffles Wellness Member Can Expect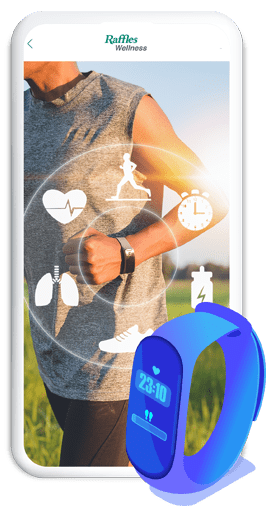 Stay Updated
Access personalised wellness plans and curated content based on your interests and health profile

Challenge Yourself
Take part in wellness challenges

Self-monitoring
Monitor your health vitals conveniently and track them at your fingertips with the aid of the Raffles Health Index

Member Rates
Services and products from our hand-picked partners
Activating Your Raffles Wellness Membership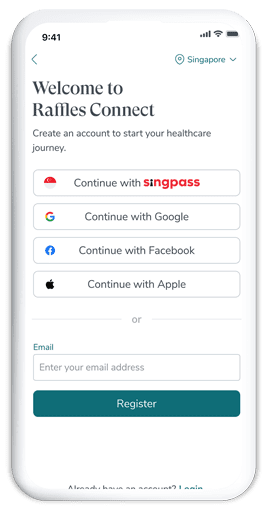 Step 1
Download Raffles Connect and create an account / sign in.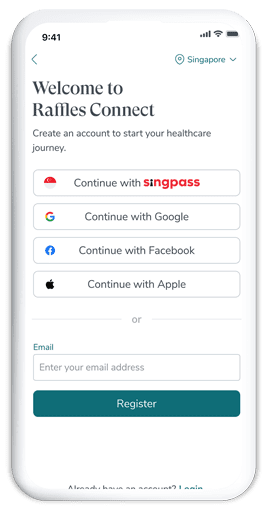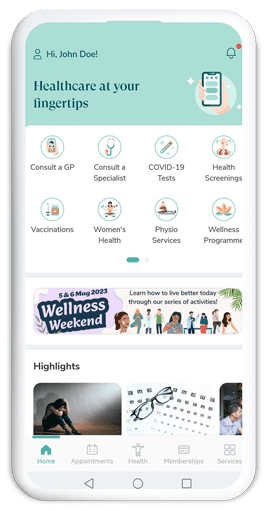 Step 2
Tap on "Wellness Programme" to view details.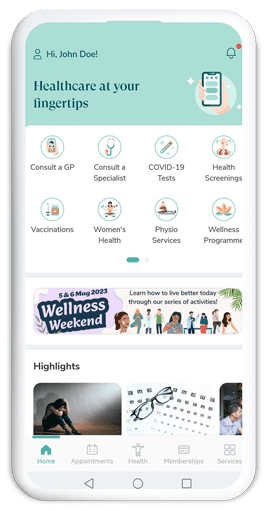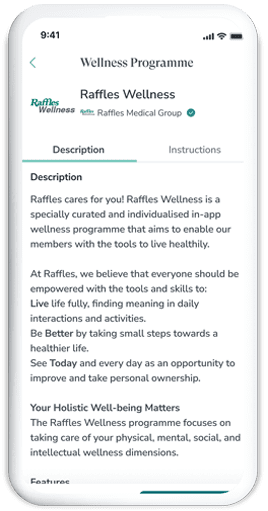 Step 3
Read about Raffles Wellness, and tap on "NEXT".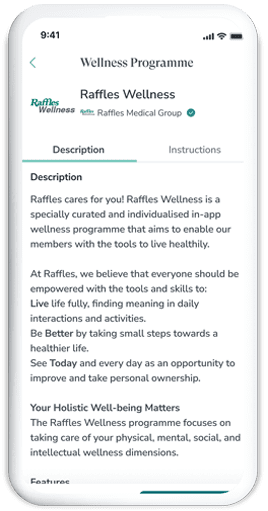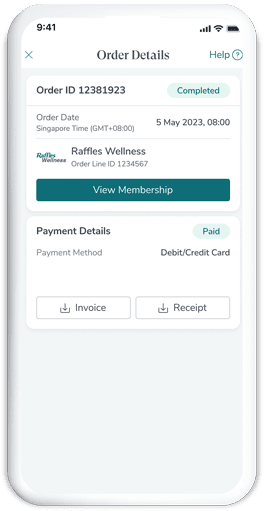 Step 4
Complete payment.
View your membership under "Order Details", or click on the "Membership" button via the home page.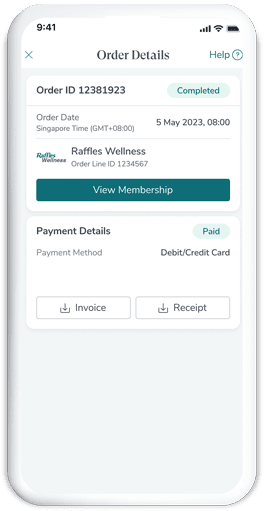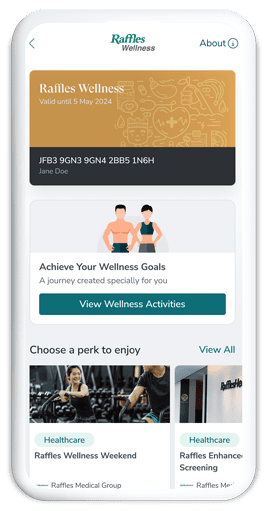 Step 5
You are now a Raffles Wellness member. Begin your wellness journey!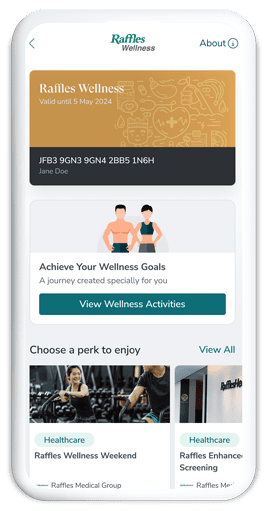 Powered by: