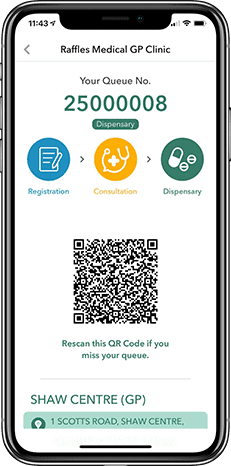 Get your personal queue number before reaching the clinic.
What is Raffles Connect eQueue?
Raffles Connect eQueue is an in-app function that:

Provides live updates of waiting time at Raffles Medical clinics, islandwide.

Allows patients to get a queue number first, from wherever they are.

Offers a seamless patient experience from selecting their preferred Raffles Medical clinic, to getting an eQueue, consultation and completing their visit at the clinic.
Getting an eQueue helps you to cut down on waiting time in the clinic. After your arrival in the clinic, you will also get live notifications on the various touchpoints of your clinic visit.
How to get an eQueue number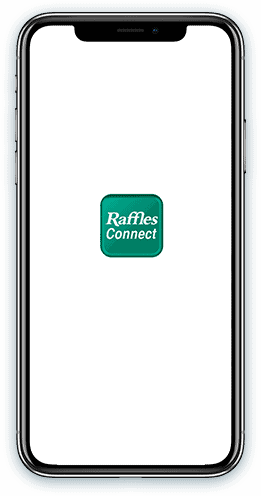 Step 1
Getting an eQueue is easy! You will first need to have the Raffles Connect  app, and create an account for yourself.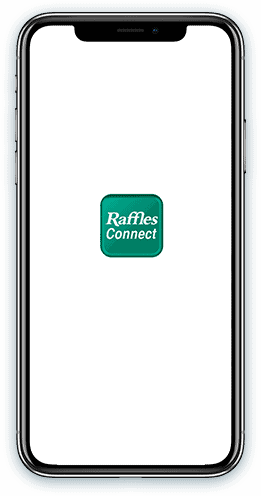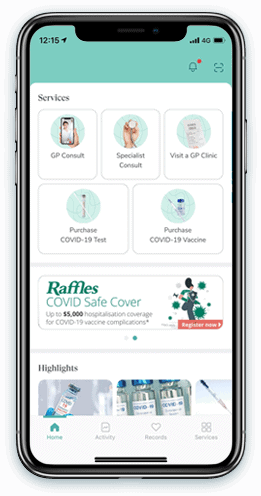 Step 2
Select "Visit a GP Clinic" on the main page of the app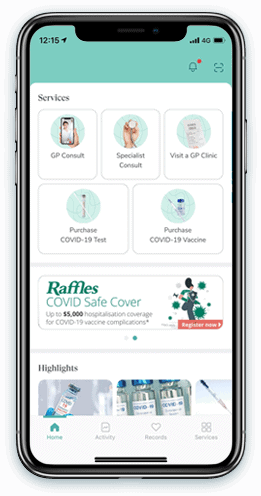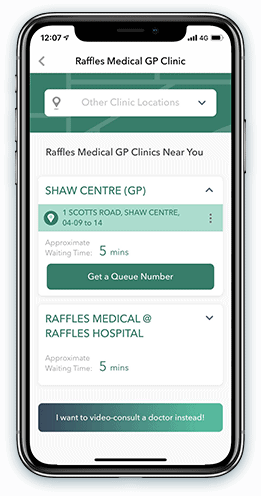 Step 3
Select the Raffles Medical clinic nearest to your location / you wish to visit, and request for an eQueue number.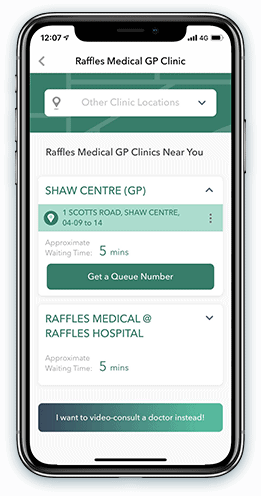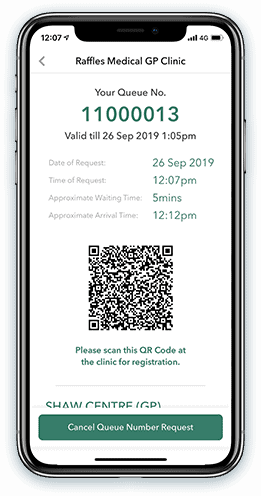 Step 4
You will be given your unique QR code to scan upon arrival at the clinic.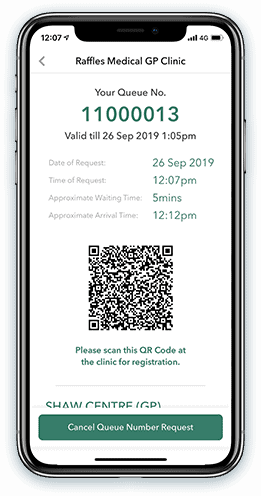 Upon Arrival at the Clinic
Look for the Raffles Connect QR code scanner at the clinic, and scan your QR code.
Upon scanning your QR code, you will receive notifications about what you should do next: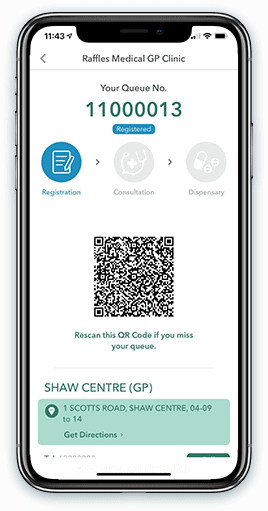 Registration
Present your identification documents at the clinic counter to complete your registration.

Consultation
The doctor is ready to see you now.

Dispensary
After you have completed your consultation, you will receive an in-app notification to collect your medication and complete the visit.
Powered by: