A gastroscopy is a diagnostic procedure to examine the lining of your oesophagus, stomach, and small intestine. An endoscope, which is a long, thin, and flexible tube with a small camera attached, will be inserted through your mouth and into these organs.
Who Should Go For a Gastroscopy?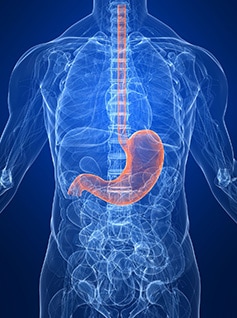 Your doctor may recommend you to go for a gastroscopy to:
Get screened for stomach cancer
Check your stomach for polyps or ulcers
Remove foreign objects
Confirm the cause of certain symptoms, such as:

Difficulty when swallowing
Reflux and heartburn symptoms
Prolonged upper abdominal pain
Nausea and vomiting
How to Prepare for Your Gastroscopy
You will be required to fast before your gastroscopy. This is to ensure your stomach is empty during the procedure, allowing it to be visualised clearly. If your stomach is not cleared completely, the doctor will not be able to get a complete view of your stomach. In such cases, you will need to reschedule your gastroscopy.
If you are on medication, your doctor may request for you to stop taking them beforehand. Your doctor will give you further advice, depending on your situation.
What to Expect for Your Gastroscopy
The gastroscopy is usually performed as a day surgery procedure, which takes about 10 - 20 minutes. We will sedate you and spray your throat with a light anaesthetic spray to numb your throat and ease any potential discomfort. During the procedure, the doctor will insert the gastroscope through your mouth and into the stomach.
After your gastroscopy, you will be moved to our Day Surgery ward for observation until your sedative wears off. After that, we will serve you light refreshments, and your doctor will visit you to explain about your gastroscopy results.
Make an appointment or contact the surgery centre to consult a surgeon. To make an appointment, select "Specialist Appointment". Under Specialist Appointment Details, select "General Surgery", and include Gastroscopy Screening in the ​Remarks.
Make an enquiry. We will get back to you within 2 working days. You can reach us at 6311 1140.