Comprehensive Dental Screening at $235.00
Glance Through the Window to Your Overall Health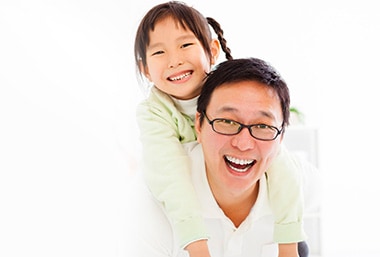 When did you last visit your dentist?
Going for your six-monthly dental check-up not only ensures your teeth remain healthy and sparkling, your dentist can also offer you tips to better care for your teeth.
Your oral health also offers clues into your overall health, and dental problems can affect the rest of your body too. Getting your teeth regularly checked helps your dentist detect and treat any dental problems early before they worsen, or before bacteria from your mouth spreads to other parts of your body.
Regular dental check-ups are equally important if you are wearing replacement teeth, such as implants or dentures. Your dentist can evaluate the usefulness of your replacement teeth, and undertake any maintenance work if required.
Give your teeth and yourself a clean bill of health. Make an appointment online or contact a dental clinic near you to get your teeth checked and cleaned today. We have 12 dental clinics located islandwide.
Consultation
Get your teeth professionally checked by a dentist who will provide you with dental care tips.
Scaling & Polishing
Removes extrinsic stains and accumulated plaque on your teeth.
Topical Fluoride
Protects your teeth against decay.
Dental X-ray
Checks your teeth for any underlying issues.
Terms & Conditions
Price includes GST, consultation and consumables fee.
In Singapore, Raffles Dental provides a comprehensive range of services to prevent, diagnose and treat dental and oral diseases. Our dental clinics are conveniently located islandwide, and include Raffles Hospital, Holland Village, Woodlands, and Tampines. We are dedicated to providing the highest standard of professional care and service to our patients.