Revitalise and Rejuvenate Yourself with TCM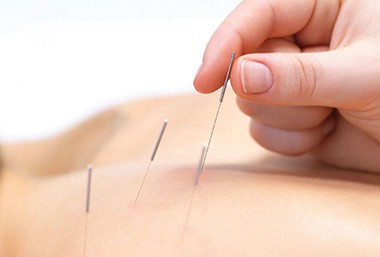 TCM Wellness Treatment for men
Promotes holistic well-being
Strengthens your immune system
Provides relief from chronic pains and aches
Relieves symptoms of stress and anxiety
Acupuncture is a 3,000-year-old healing technique of Traditional Chinese Medicine (TCM). It relieves pain and treats functional disorders by regulating the flow of energy (Qi) in the human body.
During each acupuncture session, single-use acupuncture needles will be inserted into specific parts of your body to stimulate the acupoints. This promotes the proper flow of energy (Qi) and blood, thereby accelerating the body's natural healing process.
What to Expect at Each Acupuncture Session
Your TCM physician will perform an initial evaluation by checking your pulse and tongue, and asking relevant questions about your health at your initial visit.
At the consultation, remember to inform your physician:
If you are currently taking any medications
If you have any pre-existing medical conditions
The acupuncture sessions will be based on the TCM physician's recommendations, and tailored to your health.
Depending on your condition, it may take a single visit to several sessions for you to experience the full benefits of acupuncture.
Men's Wellness Package
$475
This package includes
5 Acupuncture Sessions with Consultation
Other terms and conditions apply.
Price is inclusive of GST.