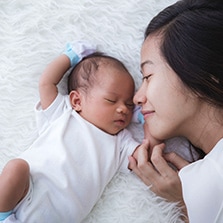 As you look forward to welcoming your new bundle of joy into your life, it is important to understand your birth options and learn how you can make your birth experience a memorable and beautiful one.
At Raffles, we strive to help you make the best choice for your delivery. Please discuss your options carefully with your gynaecologist during your checkups.
Trial of Vaginal Delivery
Unassisted normal vaginal delivery
where the baby will be delivered through the birth canal naturally without any assistance. This happens in the majority of cases.
Forceps / vacuum-assisted vaginal delivery
where a vaginal delivery is achieved with the assistance of an obstetric forceps or vacuum device. This happens in 10 to 20 per cent of cases.
Emergency Caesarean Section (EmCS)
where a caesarean section is performed if the risks to the mother and / or baby with continuation of the labour process are higher than a caesarean section. This may happen in 10 to 20 per cent of cases.
Pain relief during labour may be achieved via: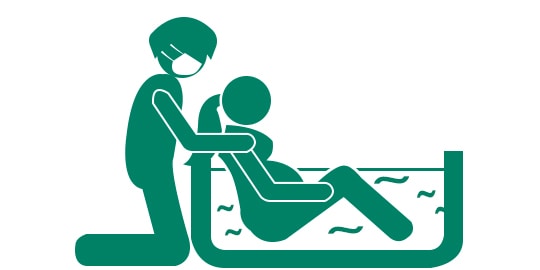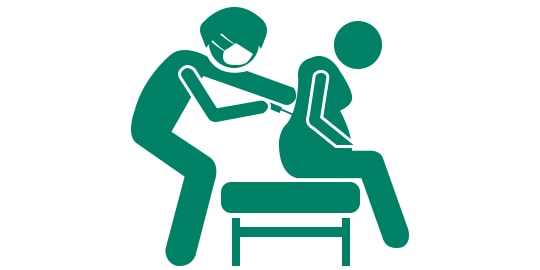 Natural methods such as water immersion
Immersion in a pool with an appropriate temperature, during the first stage of labour, can help with pain relief.
Medications such as:
- gas and air (Entonox)
- intramuscular injections of pain relief medications
- regional anaesthesia (e.g. epidural analgesia)
Elective Caesarean Section (ElCS)
ElCS refers to a surgical procedure whereby a 12 - 15cm cut is made along the bikini line. An elective caesarean section indicates that a pre-planned decision was made during pregnancy and not in labour. This is usually done only for certain medical indications. Please discuss this with your obstetrician.
Maternity Services: From Pregnancy to Delivery