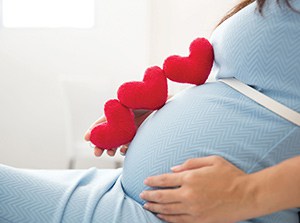 Pregnancy changes your body in more ways than you might have guessed, and it doesn't stop when the baby is born. Taking good care of yourself and knowing what to expect after delivery is essential. At Raffles, we offer services to help you and your baby transit into this new phase of your life.
Learn more about:
Post Ward Services For You
Postnatal / Confinement Menu
Our nurses will take care of you and teach you breastfeeding techniques. They'll also show you how you can care for your baby.
Most new mums are discharged after two to three days. If you wish to stay longer for your confinement or need help with breastfeeding, please inform our Ward Manager.
Other services:
Confinement menu (Please enquire upon admission.)
Candle light celebration dinner for two (Available at a charge.)
Lactation Consultation / ParentCraft
As new mums and dads, you may be anxious about caring for your newborn. At Raffles, we provide daily ParentCraft sessions for both you and your spouse during your hospital stay.
Our lactation consultant / parentcraft nurses will provide you with tips on caring for your newborn and demonstrate how you can bathe and breastfeed your baby successfully. One complimentary consultation service will also be provided after you are discharged.
These sessions are useful not only for first-time parents but can also serve as an excellent refresher course for experienced mummies and daddies too.
For more information, please read our New ​Mum ​Survival ​Guide: Breastfeeding.
Should you have further queries about breastfeeding and care for your newborn after you are discharged, you are welcome to call our Nursery at 6311 1517 to set an appointment ​​with our Lactation Consultant / Parentcraft nurse.
TCM emphasises on the importance of postnatal care to restore and nourish your body's strength and energy. At Raffles Chinese Medicine, we use Chinese herbal medicine, acupuncture, cupping and Tui Na massage as some of the common treatment methods to enhance your postpartum well-being.
Postnatal Ward Services For Your Baby
Metabolic Screening and Hearing Test
Metabolic screening and hearing test for newborns are available during your baby's stay in the nursery. These tests are performed 24 hours after birth.
Jaundice Screening
Screening for jaundice is provided for newborns using a bilirubin analyser. It involves placing a simple scanning device lightly over the baby's forehead. It is painless, and does not require a blood test via heel prick.
A first scan will be done during your baby's stay with us in the Nursery if he / she appears jaundiced. Otherwise, the screening scan will be done during your baby's first week visit at Raffles Children's Centre.
Baby Foot & Hand Imprints
You may choose to commemorate your baby's birth by having your baby's first foot and hand imprints taken during your stay in the hospital.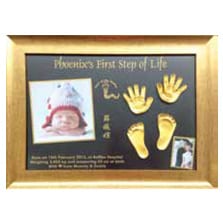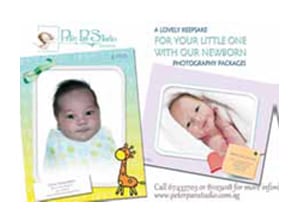 These services are provided by external service providers.
Birth Registration at LifeSG
Every baby born in Singapore must be registered within 42 days from the date of birth. Registration costs S$18 per child, and the child will be issued with a digital birth certificate.
You can register a birth online if:
the child is born in Singapore
you're the child's biological parent
you have a credit or debit card
If you're unable to make payment with a credit or debit card, please make an appointment to register your child's birth at ICA building. Do bring along both parents' identification documents and marriage certificate (if applicable).
(Source: https://www.life.gov.sg/services/birth-registration) 
Baby Bonus Application
You may apply for Baby Bonus via LifeSG as well.
Alternatively, you can apply for Baby Bonus online using your Singpass account. Please make sure that you have the following documents ready to complete the application:
Account details of the bank account holder
Personal particulars of the Bank Account Holder and CDA Trustee if they are a third party (i.e. not the child's parents)
Adoption Order and Schedule (if your child is adopted)
Marriage certificate (for overseas marriages)
For more information on Baby Bonus, please visit the official website.
Baby's Vaccination & Checkup
Raffles Children Centre provides a range of services including vaccinations (recommended, combined optional vaccines and travel vaccines) and checkup for babies and children.
Vaccination & Checkup Packages for Babies & Children are available at 3 locations:
Raffles Specialist Centre, Tampines 1 and Raffles Holland V and Raffles Juniors at Waterway Point.