Health Screening Packages for Women
Women today are busy trying to balance between work and family commitments. Many of us find fitting in appointments for gynaecological check-ups into our schedule may prove to be challenging.
Remember, not all issues necessarily come with symptoms. Going for an annual check-up can reveal changes or raise issues of concern, allowing you to be proactive in prevention and early detection. When it comes to problems, early detection is often critical for a successful treatment. Therefore, it is worth finding the time to put your mind at ease and enhance your overall health.
We provide a continuum of care throughout different phases of life. Our priority however, has always been the same, to help you maintain good feminine health and ensure that you are staying at the top of your game.
Raffles Treasure Ladies Plus $550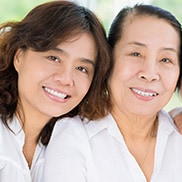 Consultation with a Gynaecologist
Pap Smear
Ultrasound Pelvis (Transvaginal)
Mammogram
Ultrasound Breast
For women aged 40 and above.
Only for women with no pre-existing conditions.
Mammogram and Breast Ultrasound should be done at least 6 weeks after your second dose of the COVID-19 vaccine. Please inform our clinic staff if your health screening appointment falls within 6 weeks of your second dose of the COVID-19 vaccine.

Raffles Treasure Ladies $350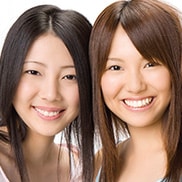 Consultation with a Gynaecologist
Pap Smear
Ultrasound Pelvis (Transvaginal)
For women aged 20 and above.
Only for women with no pre-existing conditions.
General Gynaecological Health
When you come for your health screening, our gynaecologist will conduct a physical examination and assess your overall health that includes your family history. He / she will also address your concerns about women's health, and guide you through changes that you may be experiencing as you age.
Pap Smear
The Pap smear test is the best screening tool available for the early detection of cervical cancer. This laboratory test should be part of your annual gynaecological check-up if you are sexually active. It is not a required test if you have never had sexual intercourse. You can speak to our doctors and staff if you are unsure. Kindly let our staff know if you wish to include the Pap smear test.
Pelvic Examination
This ultrasound test can help detect unusual growths or other changes that may have developed, along with testing for sexually transmitted infection (STI). Women with issues such as abnormal discharge, menstrual disorders or perimenopause are encouraged to have an annual check-up.
Breast Examination
Breast health begins with having a sense of breast awareness, and understanding what is normal for your breasts. You will notice a change in breasts sensitivity and texture at different periods during your menstrual cycle.
Concerns may include breast lumps, breast pain or nipple discharge. Aside from regular breast self-examination, it is also important to understand common diagnostic tests, such as mammogram and ultrasound.
There are lots of other reasons for you to schedule your annual visits and they include irregular menstrual cycles, maternal healthcare, birth control, painful intercourse, changes in vaginal discharge, and urinary issues.
Schedule your appointment today with our experienced and caring team.