Managing chronic conditions with Raffles Medical
Choose Raffles Medical Primary Care Network (PCN) to better manage your chronic diseases.
In line with the national emphasis on chronic disease management, Raffles Medical has launched three Primary Care Network (PCN) clusters in the East, Central and West. Good management of your chronic conditions by an integrated medical team can help reduce potential complications and improve your quality of life.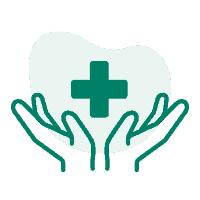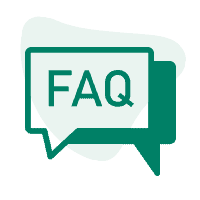 Why is Proper Management of Chronic Diseases Important?
Ageing population and the sedentary lifestyle of a modernized developed country bring significant healthcare burdens and challenges to the nation. Chronic diseases such as diabetes mellitus, hypertension, hyperlipidemia and obesity are more prevalent among the population. These could lead to disabling complications such as coronary heart diseases, strokes and renal impairment.
Unlike acute illnesses like flu and headaches, chronic diseases, once diagnosed, are there to stay. Adequate management of chronic conditions ensure good outcomes and minimise premature losses such as disabilities, morbidities and mortality. Therefore it is important for patients to adopt regular follow-ups with their family physicians to ensure their conditions remain controlled.
What Raffles PCN Clinics Offer
With the launch of Raffles PCN clusters, you can now visit your nearest Raffles PCN clinic for follow-up medical care on your chronic conditions.
Raffles PCN clinics have been retrofitted to make care more accessible and convenient to our patients. A committed case management team will partner our family physicians to coordinate care as well as to track and monitor treatment outcomes.
Our friendly nurse counsellors provide health management advice and support to empower patients to better manage their chronic conditions. In addition, with Raffles PCN clinics offering retinal photography and foot biothesiometry test, diabetic care services, once available only in polyclinics and hospitals, are now readily available at the convenience of the community.
As part of the programme, you will be enrolled into a chronic disease register for systematic tracking of your health data and treatment outcomes. With this, your progress can be monitored for better management of your chronic condition. Raffles' own electronic medical record (EMR) also allows your medical record to be accessible across all Raffles Medical clinics in Singapore, should you visit another Raffles PCN clinic.
Benefits of Raffles PCN care
Convenient locations across Singapore
Shorter waiting time
Systematic tracking of health data and treatment outcomes
Support of case management team and nurse counsellors
Comprehensive care with availability of specialised services (eg: retinal photography and diabetic foot examination)
CHAS card subsidies
PCN is an initiative by the Ministry of Health (MOH) to better manage chronic disease in the community.
| | | | | | |
| --- | --- | --- | --- | --- | --- |
| | | | | | |
| PG / CHAS Subsidies | | | | | |
| Medisave claims# for out-patient treatment under CDMP | | | | | |
#Patients can utilise their own, or their immediate family member's MediSave.
Different MediSave limits and eligibility criteria apply for different healthcare programmes.
Established DMPs
Diabetes / Pre-Diabetes
Hypertension
Lipid Disorders
Asthma
Chronic Obstructive Pulmonary Disease
Nephritis / Nephrosis
Other Conditions
Stroke
Dementia
Osteoarthritis
Parkinson's Disease
Benign Prostatic Hyperplasia
Epilepsy
Osteoporosis
Psoriasis
Rheumatoid Arthritis
Ischaemic Heart Disease
Mental Illnesses
Schizophrenia*
Major Depression*
Bipolar Disorder*
Anxiety*
*Only claimable at selected clinics.
Specialised Screenings
Retinal Photography
Diabetic Foot Screening
Call your nearest Raffles Medical PCN clinic directly or 62824150 (9am to 5.30pm, Mondays to Fridays) and take charge of your health today! Alternatively, make an enquiry with us and we will get back to you within two working days.
Frequently asked questions
You can sign up at any Raffles Medical PCN clinic. Click here for a list of the clinics.
You can visit any Raffles Medical PCN clinics located in the East, Central and West clusters, or any PCN GP clinic.
You only need to bring your identification card.
A PCN clinic offers you the same medical care you will receive at a polyclinic / hospital as well as the convenience of visiting a nearby GP and shorter waiting time. For continuity of care, you will be enrolled into a chronic disease register for systematic tracking of your health data.
Each PCN has a suite of support services to make care complete, more accessible and convenient for you. A case management team and counsellors will partner with your family physician to support you in your fight against chronic diseases. Specialised services such as dedicated retinal photography and diabetic foot examination can also be done at PCN clinics for your convenience.
The nurse counsellors will help you understand your condition better, help you set goals and support you in the management of your chronic condition. By careful monitoring of your progress through face to face consultations and telephone conversations, they can help you better achieve your targets such as smoking cessation and diet modifications. They are also able to guide you in your daily medical treatments, such as insulin injections for the diabetic and inhaler use for the asthmatic patient. The nurse counsellors will also conduct diabetic foot screenings and provide foot care education.
The care coordinators' role is to coordinate chronic care services as well as mobile diabetic eye screening services. They work with community service providers and public healthcare institutions including physiotherapists and ophthalmologists to ensure your care is holistic and integrated. They will keep track of your chronic disease through the Chronic Disease Registry so that your condition can be monitored and improved.
Yes, you can enjoy your CHAS / PG subsidies at Raffles Medical PCN clinics.
Raffles Medical brings to you a comprehensive range of primary healthcare services through our network of clinics located conveniently island-wide.
Services include minor surgeries, health checks, vaccinations, travel health, legal services, treatment of acute/chronic conditions and home care services.