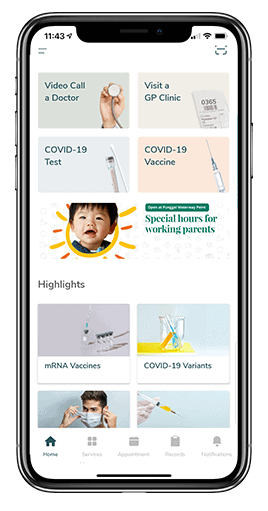 COVID-19 Vaccination
Guide
Private healthcare providers are allowed to administer COVID-19 vaccines that are on the Emergency Use Listing (EUL) of the World Health Organization (WHO) under the Special Access Route (SAR).
Raffles Medical Group has received approval under the SAR to provide Sinopharm COVID-19 vaccines in Singapore. You may book your Sinopharm COVID-19 vaccine from Raffles Connect app.
How to book your Sinopharm COVID-19 vaccine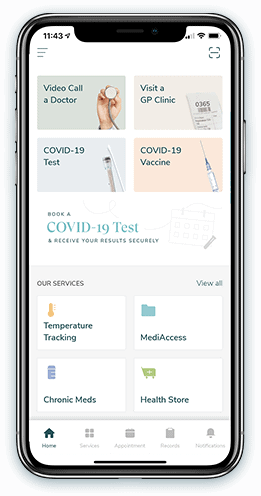 Step 1
Select "Purchase COVID-19 Vaccine" on the Raffles Connect home page. You need to login or sign-up to Raffles Connect before starting the process.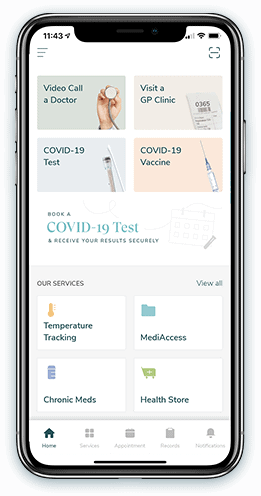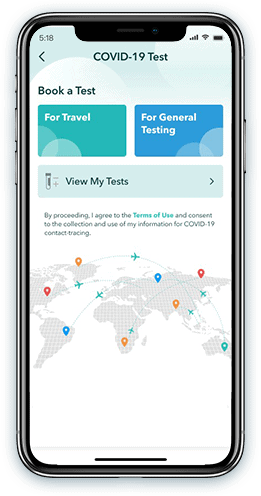 Step 2
Select the type of vaccine you wish to book.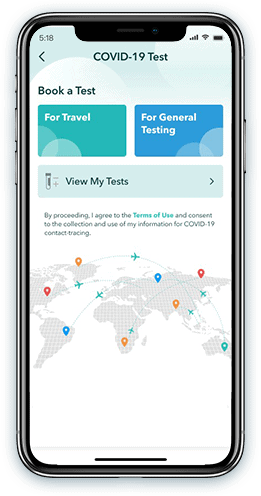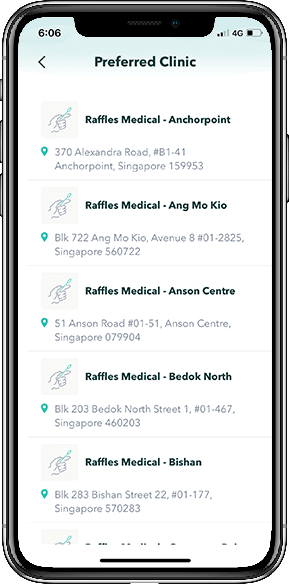 Step 3
Select your preferred Vaccination location.
Currently the Sinopharm vaccine shot is only offered in Raffles Executive Medical Centre at Raffles Hospital and Raffles Medical at Shaw Centre.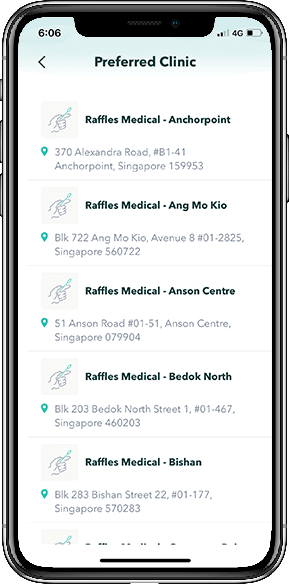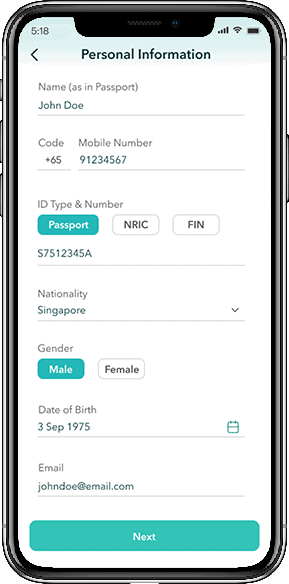 Step 4
Select your desired appointment slots for both doses.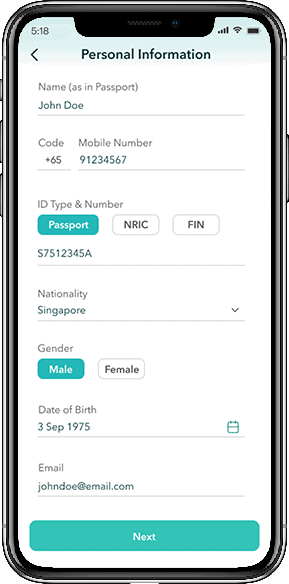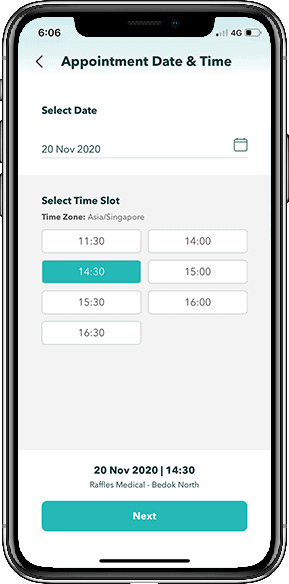 Step 5
Confirm your personal information.
Tip: You can change the personal information if you are buying the vaccine for someone else.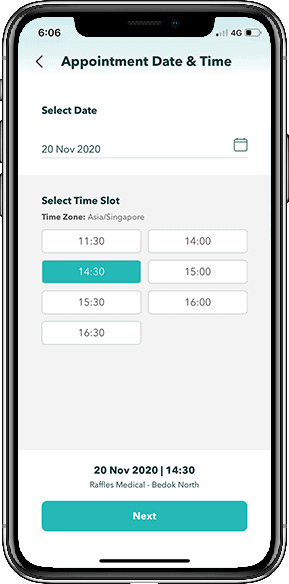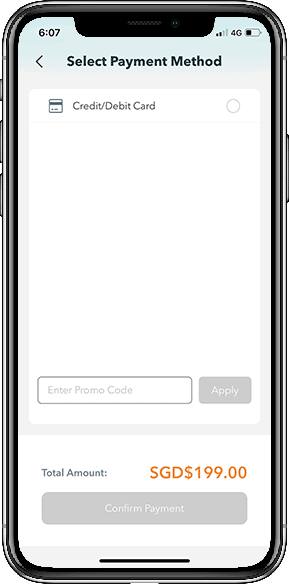 Step 6
Appointment confirmation.
Tip: You can also change / cancel your appointment.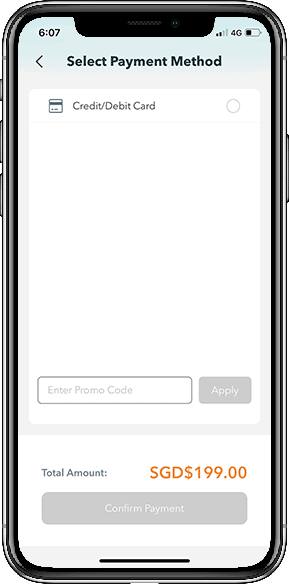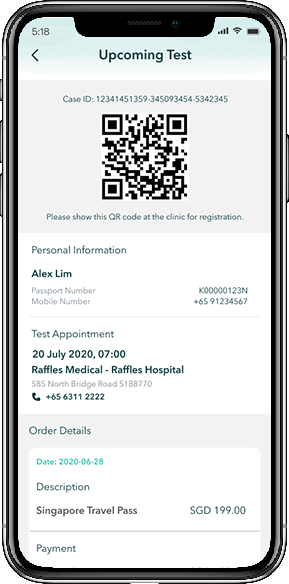 Step 7
On the day of your appointment, you can scan the QR code in-clinic to proceed with registration.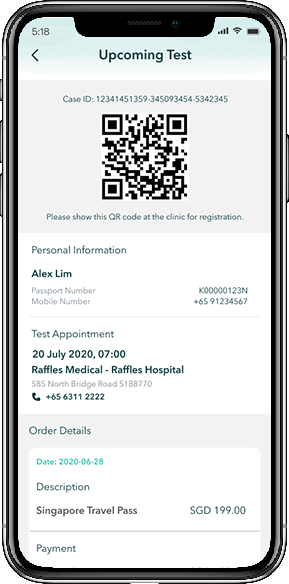 Powered by: