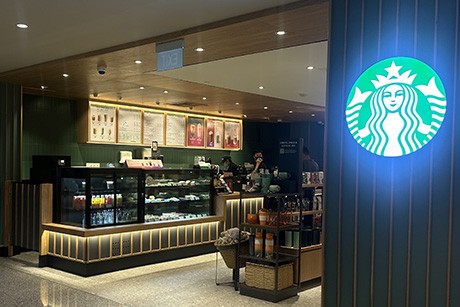 Opening Hour
Daily: 8.00am – 8.00pm
Location
Raffles Specialist Centre, Level 1 lobby
---
Since 1971, Starbucks Coffee Company has been committed to ethically sourcing and roasting high quality arabica coffee. Today, with stores around the globe, the company is the premier roaster and retailer of specialty coffee in the world. Through our unwavering commitment to excellence and our guiding principles, we bring the unique Starbucks Experience to life for every customer through every cup.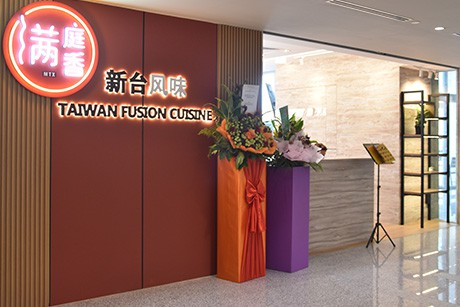 Opening Hour
Daily: 9.00am – 9.00pm
Location
Raffles Hospital, Level 1 lobby
---
Steeped in 25 years of Taiwanese culinary tradition, Mun Ting Xiang rekindles the flavors of Taiwan in every dish. From the aromatic allure of our signature Braised Pork Belly Rice to the delightful array of bubble teas, our menu is a tribute to the vibrant fusion of Taiwanese cuisine. Come for the nostalgia, stay for the unforgettable tastes that have made us a cherished part of Singapore culinary scene.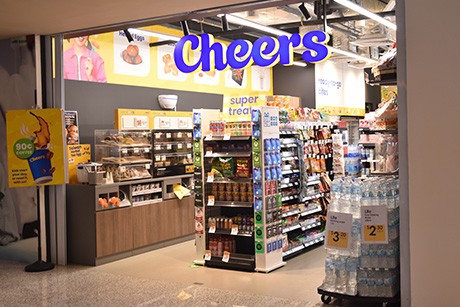 Opening Hour
Mon to Sat: 7.00am – 11.00pm
Sun & PH: 8.00am – 8.00pm
Location
Raffles Specialist Centre, Level 1 lobby
---
Coffee to wake up for work.
Sandwiches for a quick lunch on the go.
Snacks for an afternoon boost.
When you're searching for a delicious meal, or convenience for that thing you need.
In all corners of Singapore, we're bringing you more.
More choices, more convenience, more delight.
We'll be here to make every moment brighter for you.
Come and discover your Cheers.
Cheers for every moment.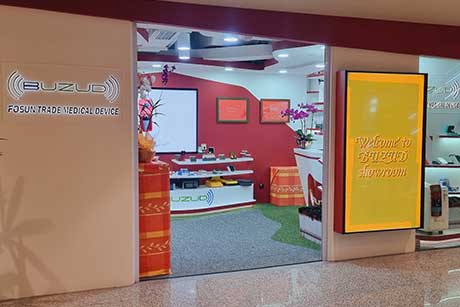 Opening Hour
Mon to Fri: 9.00am – 6.00pm
Sat: 9.00am – 5.00pm
Sun & PH: Closed
Location
Raffles Hospital, Level 1 lobby
---
BUZUD is a Singapore-based medical appliance brand, backed by Fosun Trade Medical Devices, the leading manufacturer of medical appliances in China. We carry a variety of high-quality medical products of the latest and best technologies. Come and take a look at our top-of-the-line medical appliances and have a chat with our in-house staff!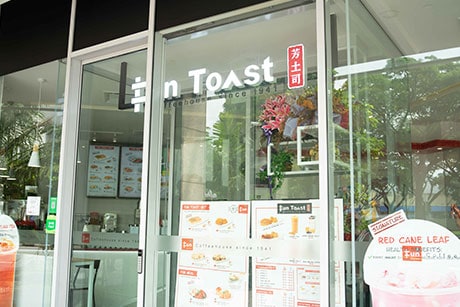 Opening Hour
Mon to Fri: 7.00am – 7.00pm (6.30pm last order)
Sat: 7.00am – 6.00pm (5.30pm last order)
Sun & PH: Closed
Location
Junction of Victoria Road and Ophir Road
---
Bringing back the traditional Nanyang Coffeehouse nostalgia, Fun Toast serves well-brewed fragrant Coffee and Tea, deliciously fresh Yuan Yang Soft Bun, Ham & Cheese French Toast and many others. Try their signature Soya Sauce Chicken too, you'll be back for more!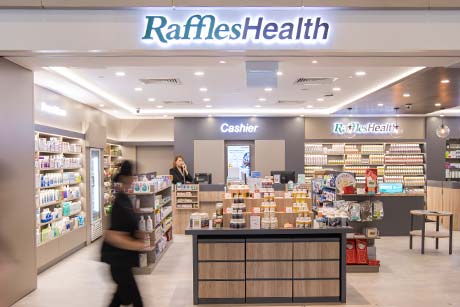 Store Opening Hour
Mon to Fri: 8.00am to 7.00pm
Sat: 8.00am to 5.00pm
Sun & PH: Closed
Pharmacist Services
Mon to Fri: 8.30am to 6.15pm
Sat, Sun & PH: Closed
Location
Raffles Hospital, Level 1 Lobby
---
Raffles Health carries Raffles Medical's Group range of nutraceuticals products that are formulated by our doctors to meet your nutritional needs. A variety of snacks, personal and beauty products are also conveniently available at our pharmacy.