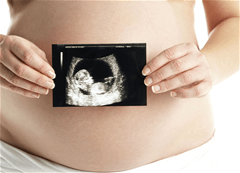 Pregnancy is a momentous time. At Raffles, we partner you to give your child a healthy start in life and to keep you glowing throughout your pregnancy.
Our team of experienced obstetricians provide the following antenatal services as well as specialised scans:
Antenatal classes can help you prepare for your impending delivery. Topics covered include maternal nutrition, labour and delivery, practical advice on how to care for your baby and making adjustments in preparation for parenthood. For more information, please contact us at 6311 1516 / 1517.
Dental Health for Pregnancy
Hormonal changes in pregnancy may cause 3 in 5 women to suffer from pregnancy gingivities (gum inflammation), which may lead to premature, low birth weight babies. Include a dental check-up as part of your pre-natal routine. Contact us at 6311 2360 / 2365 or make an appointment online.
Delivering at Raffles Hospital
Parenthood is not a job but a journey. At Raffles, we aim to help you start this journey on the right foot. Every year, about 1,000 ladies deliver their babies at Raffles Hospital. In this video, we share what you can do to prepare for your baby's arrival.