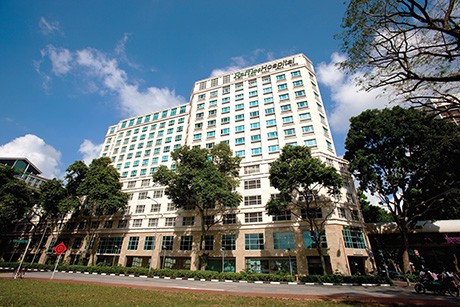 Raffles Hospital is a hospital built around the needs of our patients, providing specialist services combined with some of the most advanced medical technology. A tertiary care hospital, it is the flagship of the Raffles Medical Group, a leading private healthcare provider in Singapore and South East Asia.
Raffles Hospital offers 24-hour emergency services, family medicine services, health screening and a wide range of multi-disciplinary specialist clinics. It is equipped with beautifully appointed wards, day surgery, angiography suites, delivery suites, operating theatres, intensive care unit, and neonatal intensive care unit. It also has its own radiology, clinical laboratory, pharmacy, dietetics, rehabilitation and Traditional Chinese Medicine departments.
Our specialist clinics are organised as convenient one-stop centres, which collectively offer a comprehensive range of medical services to meet the specific needs of our patients. As a group practice, our specialists work as a team, leveraging on individual strengths, to provide you with holistic care. At Raffles Hospital, we are ​committed to quality. You can be assured of medical services that are integrated, peer-reviewed and medically audited.
Raffles Hospital provides a sanctuary for our patients for rest and recovery. Our interior and landscape designs are aimed at creating an aesthetically pleasing and tranquil environment. Our dedicated team of specialists and staff are committed to giving our patients our best care and attention. Raffles Hospital is JCI-accredited since 2008.