BEAT COVID-19

#STAYHOME!
Raffles Doctors are here for you

KEEP FIT
CONSISTENTLY
Staying in, but sweating it out
Beat COVID, #StayHome!
By staying home, we can beat the virus together!
With Raffles Connect, you have access to 24/7 quality healthcare services from your home, provided by Raffles Medical Group. If you or your loved ones require medical attention, choose to do a video consult with our doctor online, and have your medication delivered to your door. Emergency healthcare assistance is also available, if required.
Raffles Connect also provides access to non-emergency healthcare services such as the purchase of health supplements and important tips on staying healthy during this crucial period.
Keep Fit Consistently
To keep our balance, we must keep moving.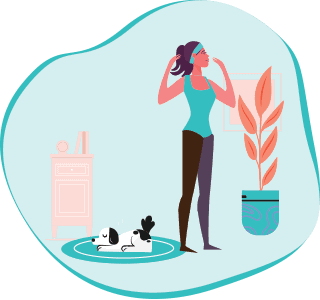 Let's not overlook some of the key aspects of health while being at home during this period. Staying active and sweating it out have shown to be beneficial to our physical as well as mental well-being. Take the time to recharge your mind and body by maintaining regular exercise habits.
Access to different recommended home-based workout routines that are catered to your needs and training tips from Senior Family Physician, Dr Derek Li on Raffles today.
Learn more about the services
available to you during this challenging period.