10 Fitness Myths Debunked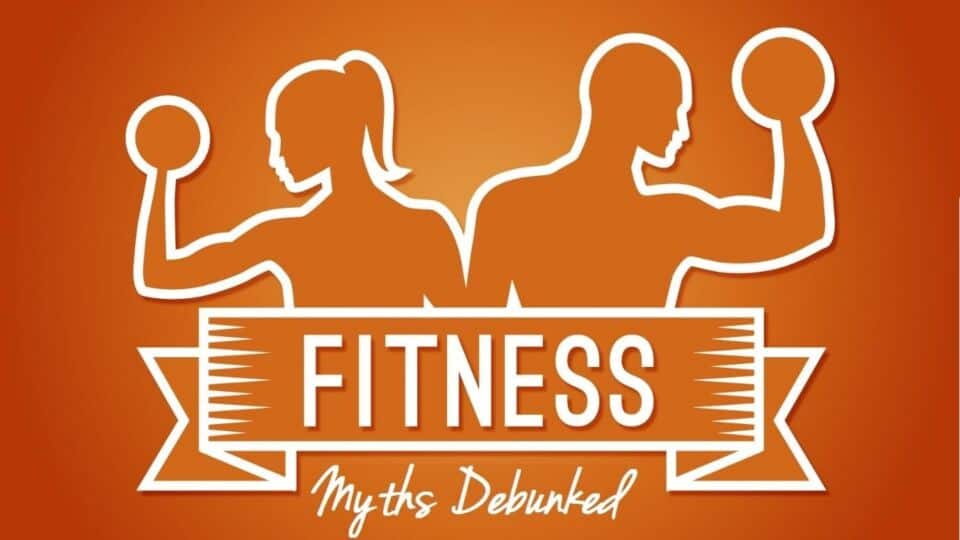 Get the facts right to make the most of your fitness journey.
We scoured the research and spoke to Mr Lim Hun Teck, Chief Physiotherapist, Raffles Rehabilitation Centre to discover the truth about your ​top fitness myths and give you the get-fit facts. So, before you fall victim to another fitness myth, check out this helpful list.
1) MYTH: CARDIO INCREASES MUSCLE TONE
The real deal: Cardio alone burns away both fat and muscle. It does not strengthen your muscles or increase muscle tone. Try integrating strength workouts into your routine. Weight training builds lean muscle mass, which elevates your metabolism and burns more fat, even when you're not exercising. The more you work the muscles, the better and more defined your overall muscle tone looks.
2) MYTH: IF YOU'RE NOT IN PAIN, YOU ARE NOT WORKING OUT HARD ENOUGH
The real deal: While you should expect to have some degree of soreness a day or two after working out, that's very different from feeling pain while you are working out. A fitness activity should not hurt while you are doing it, and if it does, then either you are doing it wrong, or you already have an injury.They say that if it hurts, stop, rest, and see if the pain goes away. If it doesn't go away, or if it begins again or increases after you start to work out, see a doctor.
3) MYTH: EATING EXTRA PROTEIN BUILDS MUSCLE
The real deal: While it is a fact that protein helps build muscle, extra protein may hurt you if you have a preexisting condition. In example, if you have underlying kidney disease, you should not take higher doses of protein in your diet to help you build up your muscles. The reason is because studies have shown that extra protein in your diet can lead to kidney troubles such as renal failure. Further, if you substitute foods that are high in protein for other foods because you are eating more high-protein foods, this will limit the nutrients from other, such foods that you need, which is not good.
4) MYTH: WORKING OUT WILL ONLY BUILD MUSCLE, NOT HELP SHED WEIGHT
The real deal: Exercise, especially strength training, can increase muscle mass. Some people believe that the added muscle mass leads to weight gain, not weight loss. While exercise could lead to an increase in muscle, it is unlikely that someone dieting to lose weight would experience this. The decrease in muscle mass during weight loss can lead to a reduction in resting metabolic rate, which is part of the reason that people tend to regain weight following a diet. By reducing the loss of muscle, exercise may help maintain metabolic rate and prevent weight regain.
5) MYTH: MORNING IS THE BEST TIME TO TRAIN
The real deal: While a sunrise workout might help to clear your head before the day starts, the time of day that you choose to sweat it out doesn't necessarily matter. Whether you're an early bird or a night owl, just make sure you block out a time that fits into your daily routine. That way, you can make exercising a habit. The most important part is being "consistent" and making your workout a priority.
6) MYTH: YOU CAN SPOT REDUCE FAT
The real deal: Unfortunately, 'spot training' doesn't burn fat. When you lose weight, you are unable to choose the area in which the reduction will occur. Your body predetermines which fat stores it will use. For example, doing sit-ups will strengthen you abs but will not take the fat off of your stomach. Similarly, an activity like running burns fat all over your body, not just your legs. You can, however, compliment a balanced exercise program with a selection of weight training exercises to gradually lose weight and tone the body.
7) MYTH: IF YOU STOP WORKING OUT, YOUR MUSCLE WILL TURN TO FAT
The real deal: Fat and muscles are two different tissue types. One cannot convert to the other. The truth is that muscles atrophy when not used. Therefore, if you continue to eat as you always have, but stop exercising, you will see an increase in body fat and a loss of muscle mass.
8) MYTH: MORE SWEAT EQUALS A BETTER WORKOUT
The real deal: Sweating is not an indicator of exertion. It is your body's way of cooling itself. It is possible to burn a significant number of calories without breaking a sweat. Virtually any type of intense exercise will prompt you to sweat, but the amount of sweat isn't an indication of how many calories you've burned.
9) MYTH: IT IS BEST TO WORKOUT ON AN EMPTY STOMACH
The real deal: Doing cardio workouts on an empty stomach won't help you lose weight any faster than training on a full stomach. Journal of the International Society of Sports. The bottom line is that exercise requires energy, which your body gets from food. If you are hungry while working out, the quality of your exertion will be reduced because you simply won't have the energy to get in the vigorous aerobic activity your body needs.
For best results, exercisers should eat before a work out at least most of the time. Avoid heavy meals prior to working out and opt for meals and snacks that include complex carbohydrates and protein. If you must have something to eat closer to your workout, go for things that are easily digestible such as fruit (bananas are always a great choice), an energy bar or 100 per cent fruit juice. Eating before a workout can speed up your post workout muscle recovery.
10) MYTH: STRENGTH TRAINING WILL BULK YOU UP
The real deal: This myth prevents many individuals from becoming faster, fitter and stronger. Women do not have the necessary amount of testosterone in their hormone make-up to bulk up, unless they compensate with the use of steroids. As for men, those who want to seriously bulk up (without the use of steroids); it is a very difficult and demanding task. They must spend hours and hours in the gym, lifting very heavy weights, eating very carefully and this process often can take many years.