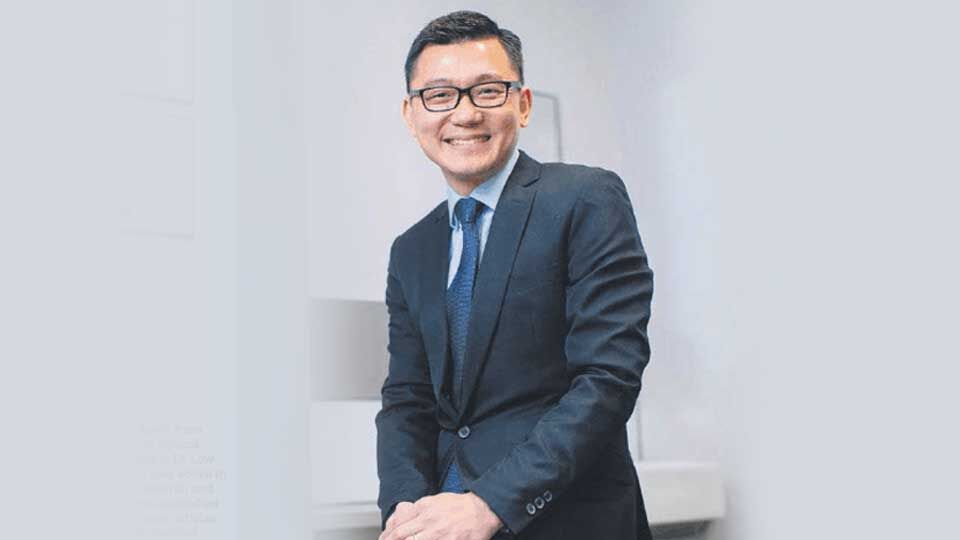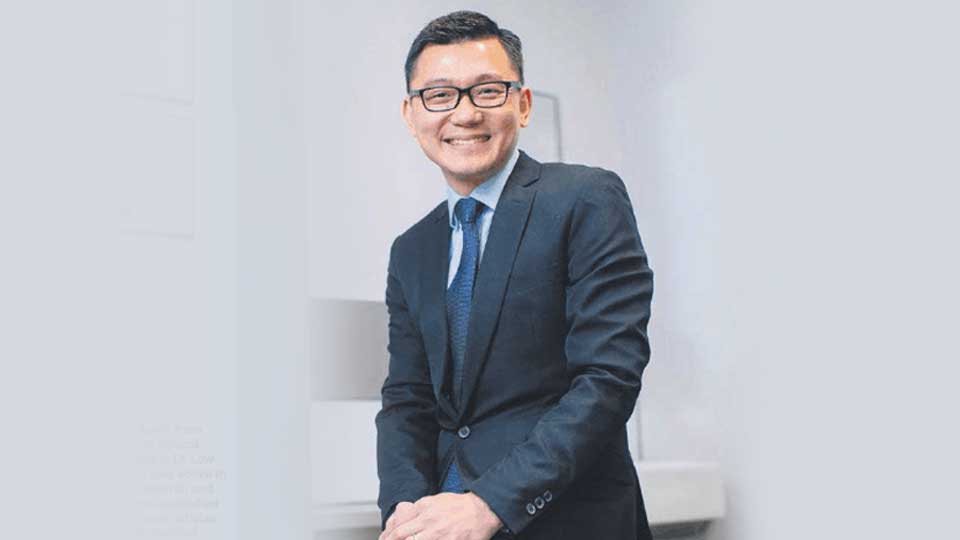 Nine questions with Dr Low Teck Boon, a specialist in respiratory medicine at Raffles Internal Medicine Centre​.
Dr Low started his career as a doctor 18 years ago after graduating from the Royal College of Surgeons in Ireland with an honours degree. He subsequently completed his specialist training there in General Internal Medicine and Respiratory Medicine.
From 2008 to 2010, he served as a clinical lecturer for the Royal College of Surgeons while completing his master's degree in research.
Prior to joining Raffles Hospital, he was a senior consultant in the Department of Respiratory and Critical Care Medicine at Changi General Hospital (CGH).
He also served as the associate programme director for the SingHealth Respiratory Medicine Senior Residency Programme, and as the site chief for SingHealth Duke-NUS Lung Centre for CGH.
---
Why did you choose to specialise in respiratory medicine?
I like working on the wide variety of cases in respiratory medicine — both acute and chronic diseases, and the technical procedures such as bronchoscopy, pleural tap, chest drain insertion and endobronchial ultrasound. I was also exposed to many research opportunities in this field.
One little known fact about respiratory medicine is…
It is also known as pulmonary medicine, and the word pulmonary is derived from the Latin word pulmo that means lung. Respiratory medicine is the branch of medicine that deals with the causes, diagnosis, prevention and treatment of diseases affecting the lungs.
What are some cases you have seen?
The common cases include chronic cough, chronic obstructive lung disease, asthma, chest infections, tuberculosis and lung cancer.
When I was working overseas, I also used to see patients with cystic fibrosis and alpha-1 antitrypsin deficiency. Cystic fibrosis is a genetic disorder that may result in mucus clogging airways and lung infections. Alpha-1 antitrypsin deficiency is another genetic disorder that may predispose a person to lung or liver disease.
Are any of the cases you've seen preventable?
Influenza is a very common and preventable disease. The most important step is for people to get properly vaccinated every year as vaccination has been shown to reduce both flu-related illness and serious flu complications.
Influenza is usually spread via contact of droplets from a person infected with the disease. So if an infected person is symptomatic (exhibits symptoms such as runny nose or sore throat), it is recommended that he or she stays away from crowded places and covers the mouth and nose while coughing and sneezing.
Additionally, frequent hand-washing helps.
Tell us about a typical day at work.
My day begins at 8am when I will review inpatients under my care. After that, I will see patients at my outpatient clinic till 5pm.
I am on call about three to four times per month. During those calls, I frequently travel back to the hospital beyond office hours to attend to patients.
It pains me if…
Patients ignore my repeated advice and continue to smoke.
Years later, they develop serious diseases such as chronic obstructive lung disease, heart disease and lung cancer.
It breaks my heart when…
Young patients are diagnosed with advanced stage lung cancer.
It makes me happy when…
I see a patient discharged from the hospital after recovering from an episode of serious illness, and when I receive thank-you cards and letters of appreciation from them.
My best tip for keeping your lungs healthy is to…
Quit smoking, avoid second-hand smoke or other environmental irritants and get vaccinated yearly for flu. Also, eat healthily and exercise regularly.