Makeover Your Smile With Cosmetic Dentistry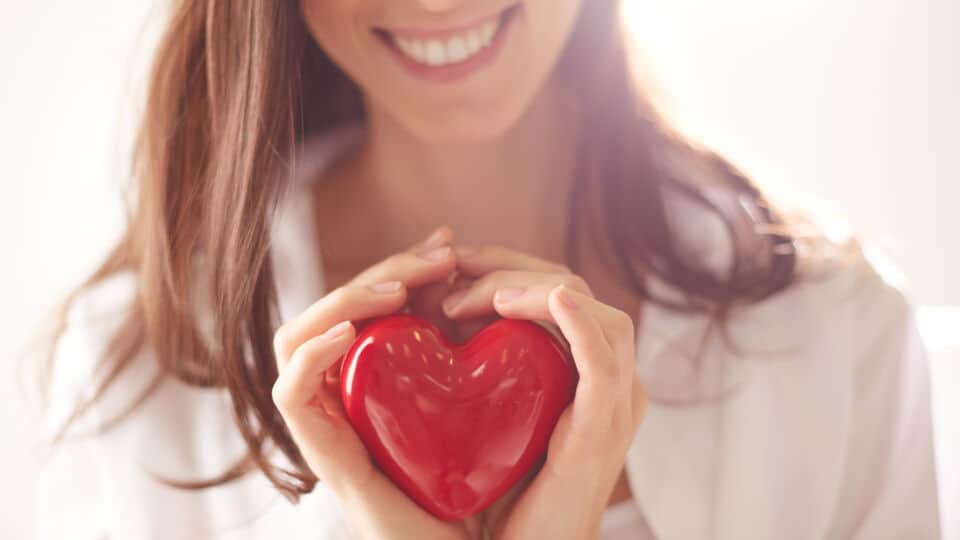 Today, cosmetic dentistry is more popular than ever, from whitening and shaping, to closing spaces and replacing teeth. Find out the different ways you can go about getting a beautiful, confident smile.
Getting to know cosmetic dentistry
Before we begin, let's get the basics out of the way. What exactly is cosmetic dentistry? Cosmetic dentistry refers to procedures that improve the appearance of teeth and gums. 
Apart from teeth straightening procedures such as braces and invisalign, Dr Edgar Kieu, Dentist, Raffles Dental, adds, that "the range of cosmetic dental treatment is very wide, spanning from simple tooth coloured fillings to change the shape, size, and colour of the teeth, and tooth whitening, to more complex ones like veneer, crowns, and of course, braces."  This means that teeth whitening, straighter teeth and more, are all part of cosmetic dentistry.
One thing to note though is that cosmetic dentistry isn't a sudden trend and it certainly looks like it's here to stay – according to a report by Mind Your Body, The Straits Time, dental clinics recorded a 25 to 50 per cent rise in demand on cosmetic dentistry from 2009 to 2013.
The push factors
So why are more people opting for such procedures? Apart from being able to fix your flaws and achieve a beautiful and aesthetically-pleasing smile, the allure of cosmetic dentistry is the new-found confidence and increase in self-esteem levels that come along with improving your appearance. Not forgetting, better teeth often means teeth that are easier to brush and this in turn, leads to better oral hygiene and oral health.
Plus, the best part is that thanks to technological advances and coupled with experienced dentists, these procedures are usually convenient, fuss free and take only a few days to weeks for completion with minimum downtime required for recovery. In fact, according to Dr Kieu, "With advances in digital dentistry, it is now possible to fabricate veneers and crowns on the same day in one visit. Previously, impressions need to be taken and sent to an external lab to be made before they are cemented. With digital CAD-CAM technology like CEREC, highly aesthetic crowns and veneers can be milled right in the clinic to be cemented on the same day. We currently have it available at our Raffles Hospital branch and will be expanding it to include our other branches in the near future." 
What works for you?
But among the many cosmetic dentistry procedures that are offered, how do we know what works for us? According to Dr Kieu. It's important to always do your research and discuss with your dental surgeon. "Depending on the patient's aesthetic requirements, the dental surgeon will discuss the aesthetic concerns of the patient and work with the patient to address them with the appropriate mix of treatments available," he says. So, what are the more common sought-after cosmetic dentistry procedures? We give you the run-down.
Tooth Straightening
Contrary to popular belief, apart from just straightening the teeth for aesthetic purposes, tooth straightening procedures correct biting issues to enable you to chew your food better and also avoid potential dental problems. Crooked teeth are harder to clean and tend to lead to more cavities and gum problems, plus they wear in ways that can lead to even more problems in future. So, what are some tooth straightening procedures available to consumers? The two popular procedures are braces and Invisalign.
Features 

Braces 

Invisalign 

Removable 

Yes, however, requires an orthodontist to remove and adjust

Yes 

Technique 

Braces features brackets running along wires held in place with the use of rubber bands

Tightened at regular (usually monthly) appointments to replace the wires or regular maintenance

Works even for the complicated set of teeth 

Invisalign is a new revolutionary treatment option that uses a series of nearly invisible, completely removable plastic aligners

New set of aligners prescribed for every two weeks

Works for teeth 

Appearance 

Can be clear and obvious, never completely invisible 

Clear aligners used 

Maintenance 

After removal of braces, retainers are required to be worn every night 

No retainers required

Speech

May affect speech, eating and brushing as the wires may irritate cheeks and gums

Does not affect speech, eating and brushing, since it can be easily removed

Cost

Cheaper than Invisalign 

More costly than braces 
Learn more about braces and invisalign 
Aesthetic Tooth Whitening
Tooth whitening doesn't just give you a pretty set of teeth, it boosts your confidence and help you make a better first impression on people you have just met – whether at a job interview or an event. Best of all, it's safe and efficient. There are mainly two types of whitening procedures: take home whitening kits and in-office whitening.  Dr Kieu outlines the differences.
| | | |
| --- | --- | --- |
| Features  | Home Whitening Kits  | In-office Whitening  |
| How does it work?  | Involves the fabrication of a bleaching tray that fits over the teeth. The patient then places whitening gel inside the tray and wears the tray with the gel for 30 minutes to a few hours a day.  | Involves the application of a gel by the dentist directly over the teeth to be whitened and the gel is activated with a light.  |
| Time Taken  | One to two weeks  | About 1.5 hours  |
Learn more about teeth whitening
Dentures
If you have lost some of all of your natural teeth, dentures are a good option that will benefit your appearance and oral health to enable you to eat and speak better. Do note that even if you wear dentures, you still must take good care of your mouth. Brush your gums, tongue and palate every morning with a soft-bristled brush before you insert your dentures to stimulate circulation in your tissues and help remove plaque. All dentures should also be removed and placed in a cup of water before retiring for the night. 
Veneers
Veneers are thin pieces of porcelain cemented over the front of your teeth to change their colour or shape. They are used on teeth with uneven surfaces or are chipped, discoloured, unevenly spaced or crooked. They have a longer life expectancy and colour stability than bonding, and highly resist permanent staining from coffee, tea, or even cigarette smoking.
Porcelain veneers can mask undesirable defects, such as teeth stained by tetracycline, by an injury, or as a result of a root-canal procedure, and are ideal for masking discoloured fillings on front teeth. Patients with gaps between their front teeth or have teeth that are chipped or worn may consider porcelain veneers. Typically, veneers entail at least three appointments: diagnosis and treatment planning, preparation, and cementation.
Crowns and bridges
Crowns are designed to make your tooth stronger and improve its appearance. They fit over a tooth like an armour. Crowns are necessary when a tooth is generally broken down and fillings would not solve the problem. Bridges are made of several crowns connected together to restore your smile, maintain the shape of your face, as well as reduce the stress in your bite by replacing missing teeth with artificial teeth. Unlike a denture that you can take out and clean, only a dentist can remove a fixed bridge. However, not to worry, as they are often natural and unnoticeable.
These are just some of the cosmetic dentistry options available to you. Ultimately, it boils down to what meet your needs and this should be discussed with your dentists.
"People with pre-existing dental diseases, for example tooth decay and gum diseases, need to have those problems fixed before cosmetic dentistry can be performed," reminds Dr Kieu.
Learn more about crowns and bridges
About Raffles Dental
In Singapore, Raffles Dental provides a comprehensive range of services to prevent, diagnose and treat dental and oral diseases. Conveniently located islandwide, we are dedicated to providing the highest standard of professional care and service.