Parental burnout: Is it a mental illness?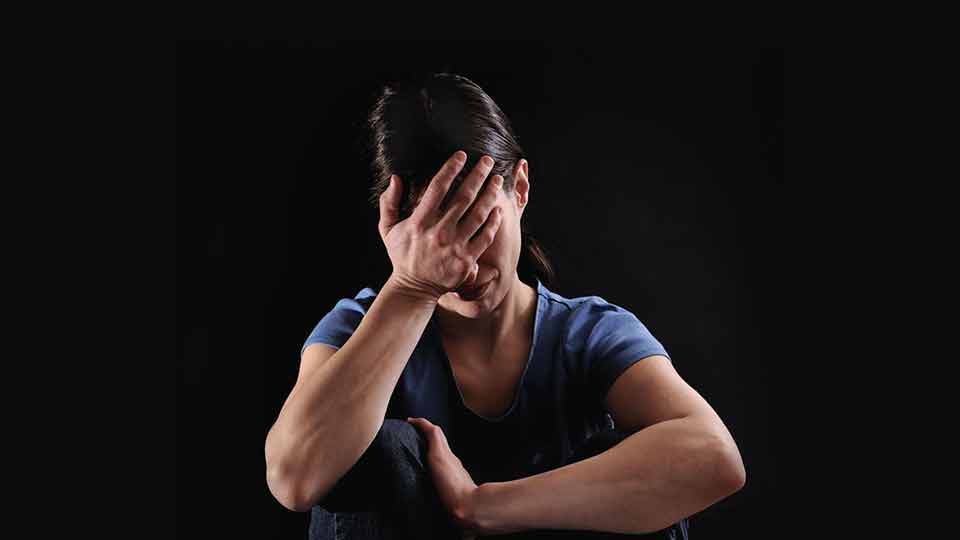 Are you a burnt-out parent?
While caring for one's offspring, it is just as important to look after one's well-being, say health experts.
Parents want the best for their children, but sometimes, they end up creating undue stress for themselves and their offspring.
Many parents in Singapore prioritise the pursuit of academic excellence and often neglect themselves in the process of helping their kids achieve this goal.
Stress levels can run high as a result and, in some cases, work or marriages may suffer.
Some parents may even end up distancing themselves emotionally from their kids.
This is a sign of parental burnout, a syndrome that three in 20, or up to 14 per cent of parents, are at risk of, according to a Belgian study last year.
Other key symptoms of parental burnout are emotional and physical exhaustion and a sense of incompetence as a parent.
"Parental burnout is not an entity commonly discussed or recognised. It's only in the last few years that research has emerged from Europe to characterise this syndrome," said Dr Julian Hong of DTAP Clinic.
"Today's parents carry varied responsibilities, each competing for their time and energy."
Decades ago, parents likely had it easier and simply made sure their kids were fed, safe and not causing trouble, said Ms Cheryl Ong, a senior psychologist in the child development unit at National University Hospital.
With the myriad research on early childhood development and associated outcomes in adulthood, parents now have the added responsibility to care for the emotional health of their children, in addition to their physical health, she added.
However, parents need to navigate conflicting theories about what the "best" practices are and, often, theories do not align with real life, said Ms Ong.
"In addition, in today's dual-income, multi-generational households, some parents face the stress of dealing with conflicting parenting values between husband and wife, as well as with concerned grandparents who vocalise how they have done things differently."
If a child has an easy temperament and turns out "well", parents may still be able to cope with these stressors, she said.
"But in cases where children have negative temperaments and face difficulties, and when life throws a curve ball in other ways, the stress can prove too much to bear."
Some parents also face a sense of conflict, as they juggle parenting and their responsibilities towards the rest of the family as well as other commitments such as friends and work.
Dr Chua Siew Eng, a specialist in psychiatry and consultant at Raffles Counselling Centre, said "some parents feel torn between the child and other commitments and this sense of conflict can increase stress".
SANDWICH GENERATION
Today's parents may belong to the "sandwich generation", as they have to care for young children as well as ageing parents, Dr Chua said.
There are emerging studies on the "sandwich generation" that highlight multiple contemporary changes relevant to Singapore and other countries, she pointed out.
These include a rapidly greying society, rising costs of living and healthcare, reduced fertility rates, older first-time parenthood, increasing divorce rates and single parenthood, and children remaining home longer before "flying the nest".
All this means that the caregivers' load is getting heavier and this can raise the risk of anxiety and depression, which are top contributors to global disease burden, said Dr Chua.
She said the parents who have approached her for help do so typically because their child is depressed or anxious, or both.
The main stressors are usually related to the child (be it about their health, peer integration or studies), their marriage or work, caring for ageing elders, as well as the challenge of balancing all these priorities.
HIGHER STRESS FOR SOME PARENTS
Even for parents whose kids are well, they face tremendous stress through each of their children's life stages.
This stress is escalated when a child falls sick, has a learning difficulty or a chronic illness, said Dr Hong, who was one of the moderators at the Singapore Mental Health Conference held at the end of last month.
A robust medical review last year, which summarised the findings from 133 research studies on parental stress, showed that stress levels were higher for parents of children with autism spectrum disorder and learning disabilities.
The findings document the association between parenting stress and child behavioural problems and highlight the importance of assessing parenting stress as part of routine care and behavioural intervention programmes, he pointed out.
Dr Hong said: "We often tell parents that they first need to look after themselves before they are able to look after their families or children."
Otherwise, emotional and physical exhaustion may cause some parents to distance themselves from their children, he cautioned.
Ms Ong said: "Parents would rather spend their scarce time, money and resources on their children, not realising that being well themselves is one of the best things they can do for their kids."