4Ds You Don't Want to Strike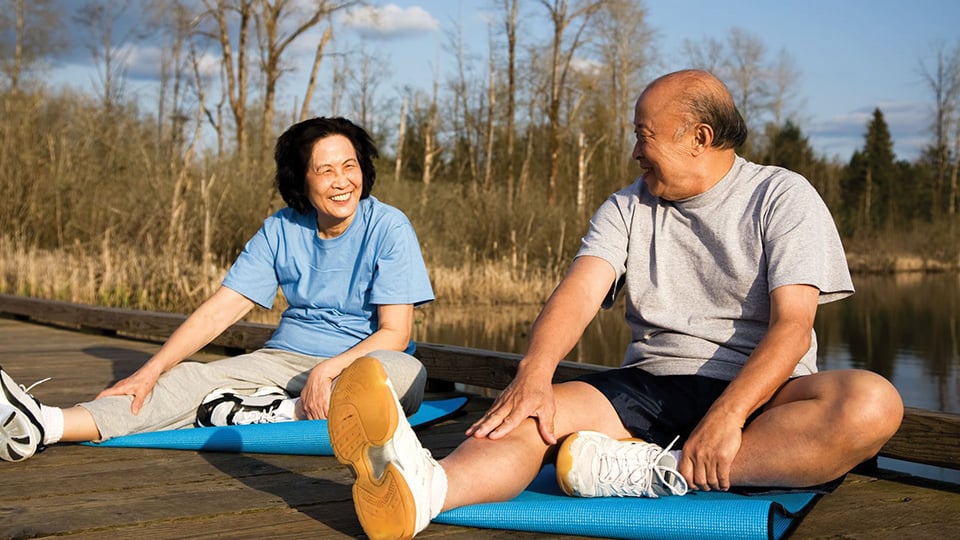 Everyone wants to age well and to enjoy their golden years. Other than being physically fit, mental vitality is an aspect to ageing well. Dr Joshua Kua, Specialist in Psychiatry & Consultant, Raffles Counselling Centre, shares four conditions everyone should take note of.
DEMENTIA
Dementia is the progressive decline of memory and other thinking skills due to the gradual dysfunction and loss of brain cells. 10% of population aged 60 years and above have dementia.
Symptoms
Problem with recent memory
Difficulty performing familiar tasks
Language problems
Poor / decreased judgement
Changes in mood, behaviour and personality
Loss of initiative
Prevention
Stay mentally, physically and socially active
Quit smoking, maintain a healthy diet
Maintain normal blood pressure, cholesterol and blood sugar
Tips for Caregivers
Communicate slowly maintaining eye contact
Present one idea or instruction at a time
Promote exercise, physical activity and social interactions
Establish a night time ritual
Limit caffeine, discourage daytime naps
Encourage keeping a calendar or maintain a routine
---
DELIRIUM
Delirium is a serious disturbance in mental abilities that results in confused thinking and reduced awareness of your environment. There are three main types of delirium, namely, hyperactive, hypoactive and mixed.
Symptoms
Rapid onset in reduced awareness of the environment or drowsiness
Poor thinking skills that occur rapidly especially confusion, inattention and visual hallucination
Sudden behavioural changes
Emotional disturbances such as anxiety and agitation
Prevention
Avoid triggers
Maintain peace, calm and order
Ensure restfulness
Tips for Caregivers
Promote good sleep habits
Adequate hydration
Seek medical attention immediately if one is suspected of having delirium
---
DEPENDENCE
Many elderly turn to substances such as alcohol, drugs and behavioural addiction such as gambling, to combat loneliness and stress. Seniors are more susceptible to drug and alcohol overdose as their bodies are less able to metabolise them.
Symptoms
Memory problems
Changes in sleeping and eating habits
Unexplained bruises and chronic pain
Irritability, sadness, depression
Wanting to be alone often
Losing touch with loved ones
Failing to bathe or keep clean
Lack of interest in usual activities
Prevention
Healthy living such as exercise
Build relationship with others
Be active and develop new hobbies
Be socially active
Tips for Caregivers
Be aware of symptoms if alcohol or substance dependence
Encourage the elders to seek treatment
Be supportive

---
DEPRESSION
Elderly affected with depression will experience a persistent feeling of sadness and loss of interest. While the suicide rate in Singapore has stayed constant at between eight to 10 suicides per 100,000 residents, the proportion of elderly who take their lives each year has risen.
Symptoms
Reduced interest in doing things
Memory difficulties or personality changes
Physical aches or pain
Fatigue, loss of appetite, sleep problems, aches or loss of interest in sex
Prefer to stay home
Suicidal thoughts or feelings
Prevention
Take steps to control stress, increase resilience and boost self-esteem
Reach out to family and friends
Seek treatment early
Consider long-term maintenance treatment to prevent relapse
Tips for Caregivers
Be more active and simplify life
Encourage social activities, relaxation and stress management
Structure their time
Avoid making important decisions when feeling down